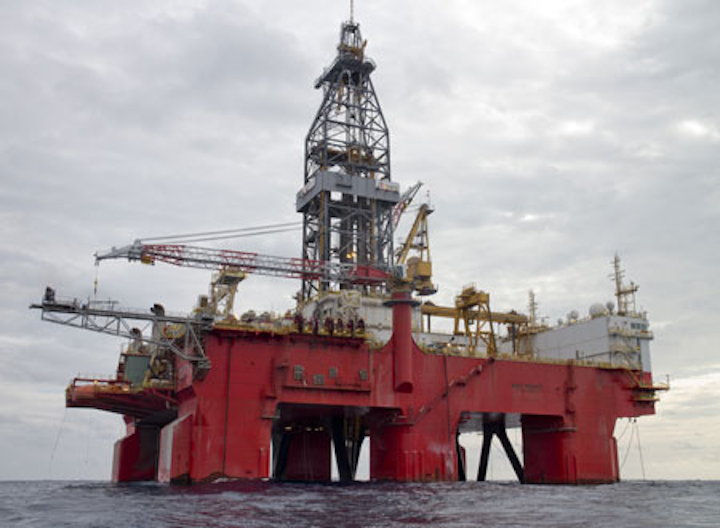 Offshore staff
HOUSTON – Global Maritime Consultancy & Engineering has completed an offshore deadweight survey and inclining experiment at the same time as ongoing drilling operations for Seadrill's deepwater semisubmersible drilling rig West Pegasus.
The organization says that the project marks the first time an inclining experiment has been conducted for a DNV GL-classed drilling vessel in parallel with ongoing drilling operations.
According to Global Maritime's Houston team, which carried out the project, the experiment's completion has saved the client at least $10-15 million in downtime and transit costs and incurred less than half a day of official down time.
Inclining experiments are typically conducted in an inshore area sheltered from wind and waves, with the vessel at least partially unloaded in order to ensure measurements of sufficient accuracy. This project, however, took place with the semisubmersible fully loaded 160 km (99.4 mi)offshore Mexico and with end-of-well activities still under way.
Other solutions that Global Maritime developed as part of the project included the design and fabrication of customized measurement instruments, as well as a temporary system to allow the recording of vessel drafts from within the hull, eliminating the need to read the external draft marks from a small boat.
A deadweight survey determines the lightship weight, which directly affects how much a ship can carry. An inclining test determines the coordinates of its vertical center of gravity, which is required to determine a vessel's stability.
06/27/2016
Share your news withOffshoreat news@offshore-mag.com