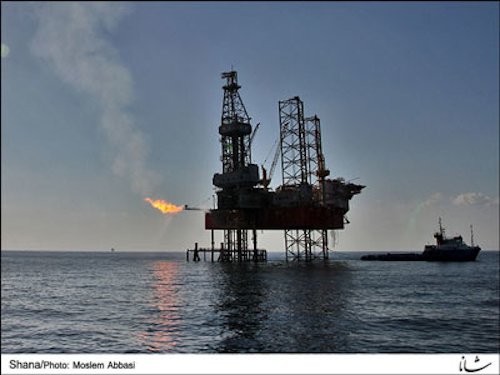 Offshore staff
TEHRAN, Iran – Iranian Offshore Oil Co. (IOOC) has positioned a drilling rig over the Esfand oil field near Sirri Island in the Persian Gulf.
Managing Director Saeid Hafezi told news service Shana theDD4 Rig is set to repair seven shut-in wells at Esfand, adding to the region's oil output.
IOOC has undertaken various associated development projects on Sirri Island including construction of a $0.5-billion NGL gas factory and a development to increase oil production at the Nosrat field to 16,000 b/d.
"Once the operations are finished, production from Esfand oil field will stand at 10,000 b/d of crude oil and 10 MMcm/d of natural gas," Hafezi added.
Sirri Island is 76 km (47 mi) from Bandar-e Lengeh and 50 km (31 mi) west of Abu Musa Island.
Iranian Offshore Engineering and Construction Co. (IOEC) expects offshore drilling operations at Phase 14 of the South Pars gas field to get under way by mid-July.
IOEC's Farzad Ghazali said the 22 planned wells should take 2.5 years to drill and complete.
National Iranian Drilling Co. (NIDC) is performing operations at platforms A and C, with IOEC responsible for drilling at platforms B and D.
Phase 14 is designed to deliver 56.5 MMcm/d of sour gas, 75,000 b/d of gas condensate, and associated liquefied gas, ethane, and sulfur.
A consortium of Iran's Industrial Development and Renovation Organization, NIDC, Iran Shipbuilding & Offshore Industries Complex, and IOEC are in charge of Phase 14.
06/14/2016
Share your news withOffshore at news@offshore-mag.com