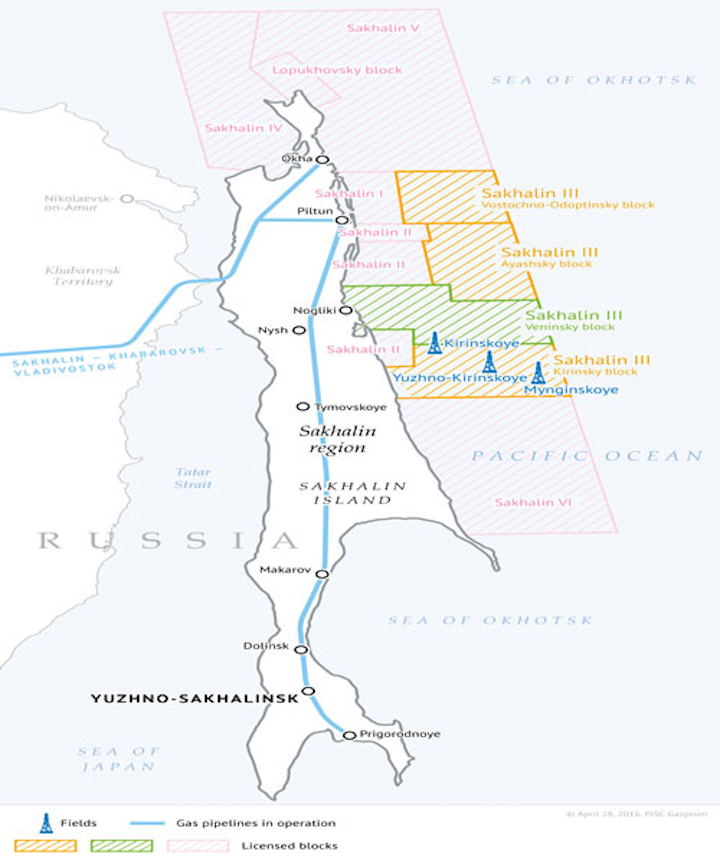 Offshore staff
MOSCOW – Gazprom has made a new gas/condensate discovery in the Sakhalin III concession in the Sea of Okhotsk.
During exploration on the Kirinsky block, a well was drilled in the Yuzhno-Lunskaya structure with substantial flow of hydrocarbons.
Once the well has been tested and the data analyzed, the company will submit reserves estimates to the Federal Subsurface Use Agency for approval and inclusion in the State Register of Mineral Reserves of the Russian Federation.
Sakhalin III comprises the Kirinsky, Ayashsky, and Vostochno-Odoptinsky blocks. Within Kirinsky, Gazprom also discovered the Yuzhno-Kirinskoye and Mynginskoye fields.
09/23/2016
Share your news withOffshoreat news@offshore-mag.com