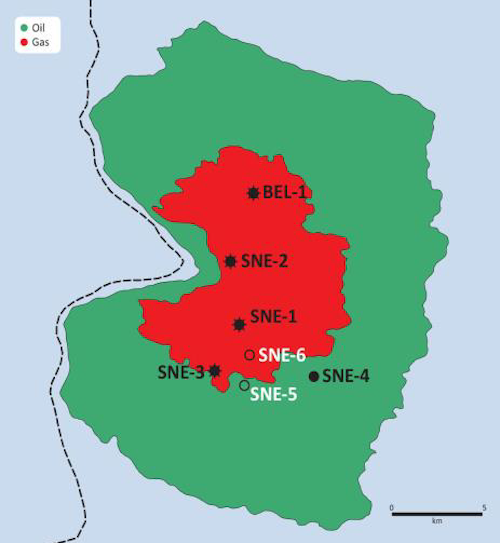 Offshore staff
MELBOURNE, Australia – FAR says the Cairn Energy-led partnership have agreed to drill two appraisal wells next year on the deepwater SNE oil fieldoffshore Senegal.
The aim is to optimize the field development plan prior to submission to Senegal's government for approval.
The drillshipStena DrillMAX will start the program in 1Q 2017, drilling the SNE-5 and SNE-6 wells to assess the upper SNE reservoir units (400 series), specifically the connectivity of the reservoir section and depositional model interpreted from existing wells and 3D seismic.
According to FAR, SNE-5 will undergo drillstem testing (DST) with permanent gauges placed in the upper reservoir units.
SNE-6 will be drilled immediately after SNE-5 has been completed, and will also likely undergo an extended DST program in order to generate a pulse that will be registered in the gauges installed within the upper reservoir section at SNE-5 and SNE-3.
Positive flow and interference test results that support connected reservoir units should lead to an upgrade of recoverable oil volumes.
Current pre-front-end engineering for the development is focused on determining the final project size and scope. The SNE-5 and SNE-6 wells are expected to provide important data for SNE reservoir management and will play a key role in optimizing the proposedSNE project development.
TheStena DrillMAX, currently based in Las Palmas in the Canary Islands, may also drill two additional (option wells).
11/29/2016