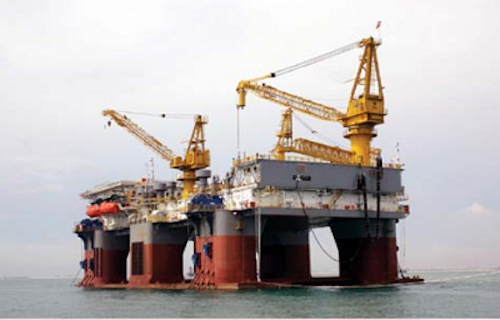 Offshore staff
KUALA LUMPUR, Malaysia–SapuraKencana Petroleum Berhad has provided an update on the recent contracts and extensions of its subsidiary companies, which total about $ 117 million.
THHE Fabricators Sdn. Bhd. granted SapuraKencana HL Sdn. Bhd. a contract for the provision hook-up and commissioning works for KNPG-B Phase II,Kinabalu non associated gas sevelopment project. This involves the provision of supervision, manpower, equipment, and marine spread to carry out the hook up and commissioning of a compression system module and high-pressure/high-temperature facilities on the KNPG-B central processing platform.
The contract is for a period of approximately eight months and works are expected to begin in 1Q 2016.
SapuraKencana Technology Sdn. Bhd. was awarded a contract by Hess Exploration & Production Malaysia BV. for the engineering, procurement, and construction of the subsea isolation valve (SSIV) systems at block PM302,North Malay basin.
The scope of work under the contract includes the complete responsibility for completing the SSIV skids, subsea umbilical and flying lead, hydraulic power unit, topsides umbilical termination unit, umbilical termination assembly, and the supporting details.
Vessel updates
SapuraKencana Drilling Tioman Sdn. Bhd. has received a contract from Sarawak Shell Berhad / Sabah Shell Petroleum Co. Ltd. for its semi-tender assist drilling rigSKD Esperanza.
The contract is for the nominal term of 18 months with options to extend for up to a further 18 months.
On May 15, 2014, SapuraKencana Drilling Holdings Ltd. won a $312-million drilling rig and services contract for the tender assist drilling rigSKD T-20.CNR International hired the rig to work on block CI-26 in the Espoir field offshore Côte d'Ivoire.
The contract has been extended and is now expected to be completed in June, adding to the original contract term. Additionally, there is the option to extend the contract by five additional wells, which if exercised, will keep theSKD T-20 on contract to 4Q 2016.
The contract is for a period of around 18 months. Work has commenced and is expected to be completed around 1Q 2017.
01/15/2016