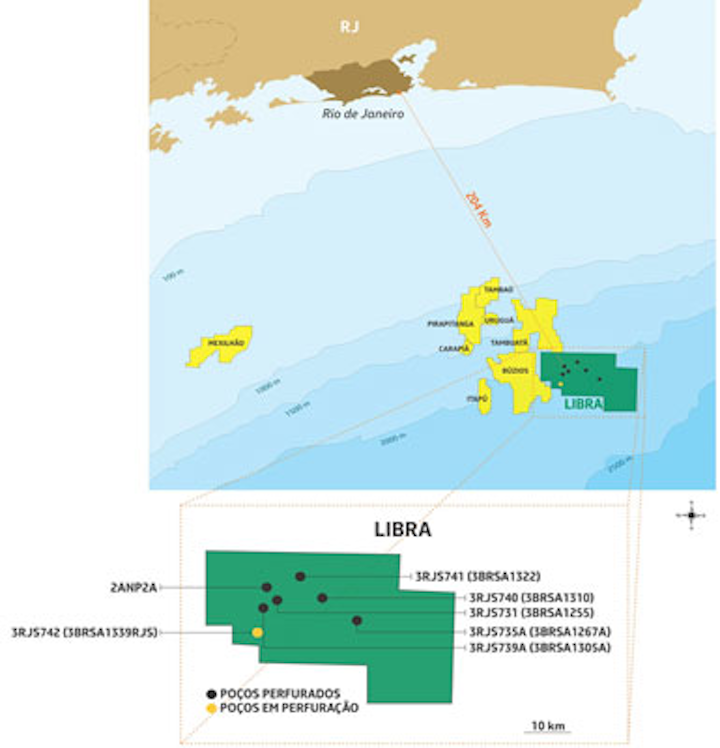 Offshore staff
RIO DE JANEIRO – The Libra Consortium has completed drilling and evaluation of well 3-BRSA-1322-RJS (3-RJS-741) in the northwest part of the Libra block in the presalt Santos basin.
According to operatorPetrobras, the well delivered good-quality oil (28º API) in reservoirs with strong productivity.
It also delivered the biggest oil column encountered to date in the concession, 301 m (987 ft) thick. Reservoir characteristics and oil quality are similar to those in earlier wells in the same northwest area, which may indicate interconnection of the reservoirs.
This latest well, informally known as NW5, was 8 km (4.9 mi) northeast of thediscovery well, 2-ANP-2A-RJS, and 200 km (124 mi) from the Rio de Janeiro state coast.
To date the consortium has drilled five of the six wells on the concession. The seventh, 3-RJS-742, is under way, again in the northwest area.
03/29/2016
Share your news withOffshore at news@offshore-mag.com