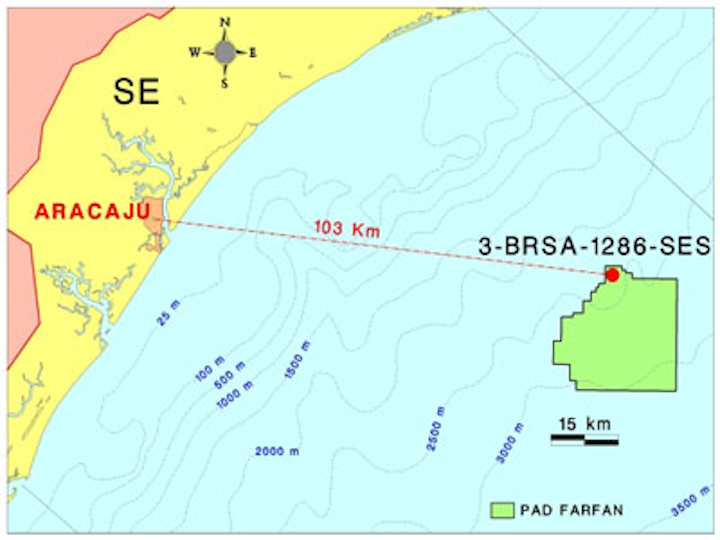 Offshore staff
RIO DE JANEIRO – Petrobras has confirmed an extension of a light oil and gas discovery in the ultra-deepwater Sergipe basin's Farfan area.
Drilling also revealed the presence of a new, shallower, 68-m (223-ft) thick light oil-bearing reservoir.
Well 3-SES-186 is 103 km (64 mi) from Aracaju and 10 km (6.2 mi) from the discovery well in a water depth of 2,467 m (8,094 ft). Drilling will continue until the well reaches TD of 6,060 m (19,882 ft).
The accumulation is part of theSergipe-Alagoas basin ultra-deepwater exploratory project, as provided for in the 2014-2018 Business and Management Plan.
Petrobras, in partnership with IBV-BRASIL, will proceed with activities outlined in the Discovery Evaluation Plan, as approved by Brazil's National Petroleum, Natural Gas and Biofuels Agency (ANP).
02/03/2015