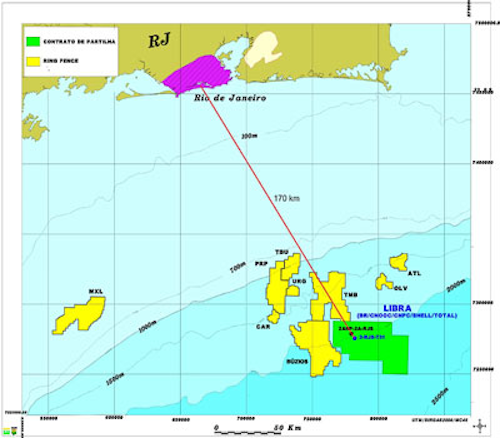 Offshore staff
RIO DE JANEIRO --The Libra Consortium has completed the drilling and testing of the first appraisal well in the Libra area, 3-BRSA-1255-RJS (3-RJS-731), informally known as NW1.
Drilling has confirmed an oil column of approximately 290 m (951 ft) and carbonate reservoirs with high porosity and permeability. Two production tests on two different zones have confirmed the productivity and oil quality (27º API) of these reservoirs.

The Libra Consortium is composed of Petrobras (operator, with 40%), Shell (20%), Total (20%), CNPC (10%), CNOOC (10%), and the state company Pré-Sal Petróleo S.A. (PPSA).
02/11/2015