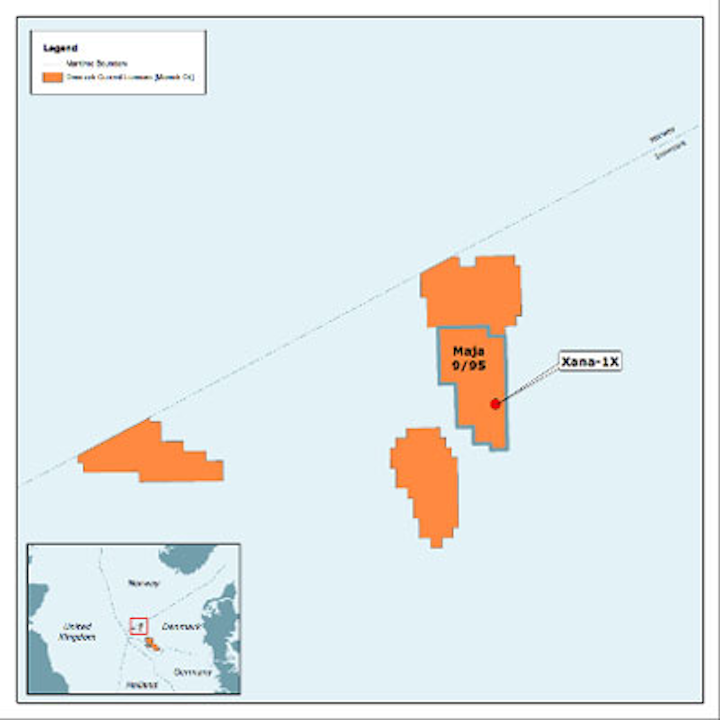 Offshore staff
COPENHAGEN, Denmark – Maersk Oil has discovered hydrocarbons in the Xana prospect in the Danish North Sea.
The jackupNoble Sam Turner spudded the high-pressure/high-temperature Xana-1X well last December in 68 m (223 ft) of water license 9/95 in the northern part of the Danish sector. The well, which reached TD of 5,071 m (16,637 ft), is currently being P&A'd.
"At present the partners are in the process of assessing the technical and commercial implications of the discovery and looking at potential follow-up," said Martin Rune Pedersen, managing director of Maersk Oil's Danish Business Unit.
Partners are Dong E&P, Nordsøfonden, Noreco Oil Denmark, and Danoil Exploration.
05/12/2015