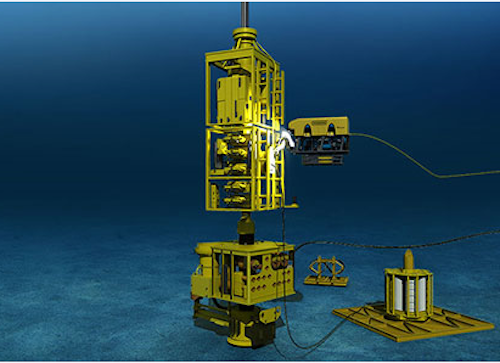 Offshore staff
HOUSTON– In its 2Q 2015 earnings report, Oceaneering International Inc. announced that it had ceased manufacturing subsea BOP control systems. CEO Kevin McEvoy said that the decision was due to "deteriorating demand prospects."
As a result, the company took a $9-million inventory write-down, reported in its Subsea Products gross margin.
"Subsea Products operating income declined due to the BOP control system inventory write-down. Excluding the write-down, our operating margin was essentially flat with that of the first quarter," McEvoy said, adding that Oceaneering planned to continue providing aftermarket parts for the installed base.
Oceaneering remains optimistic about the future of the deepwater sector.
"Longer-term,deepwater is still expected to continue to play a critical role in global oil supply growth required to replace depletion and meet projected demand," McEvoy said.
07/24/2015