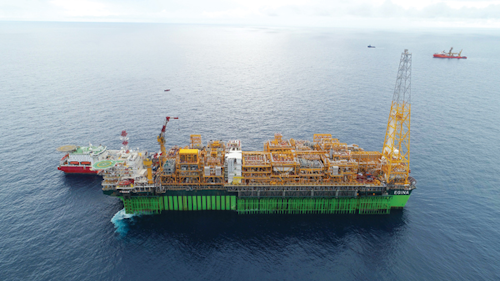 Widespread opportunities for exploration
Jeremy Beckman, Editor, Europe
Exploration andfield development are reviving across much of Sub-Saharan Africa. Numerous countries are promoting first-time offshore licensing rounds, and three ultra-deepwater LNG-related projects are close to sanction in basins where there has previously been little or no production. Forecasts suggest that Nigeria and Angola will continue to dominate new project activity in the next few years, but may have to do more to attract offshore investors over the longer term with competition growing in their respective back yards.
Dr Maikanti Kachalla Baru, Group Managing Director of the Nigerian National Petroleum Corp. (NNPC), touched on some of the issues facing Nigeria at the recent IP Week conference in London, organized by the Energy Institute. However, the main focus of his keynote speech for 'The new frontier for Africa's oil and gas' session was the general sense of optimism in Sub-Saharan countries and a resolve to cut through the red tape that has held back offshore E&P activity in the past.
Exploration across the continent had delivered 244 Bboe from 904 new discoveries, Dr Baru claimed, with some of the biggest Sub-Saharan finds in recent years being gas, both in deepwater and onshore East Africa, and some reports suggesting a further 390 tcf remains to be discovered. Following the oil price crash, exploration expenditure across the region fell by 70-80%, but forecasts now point to an 18% annual increase over the next few years, he said, particularly in East Africa which continues to be an exploration hotspot.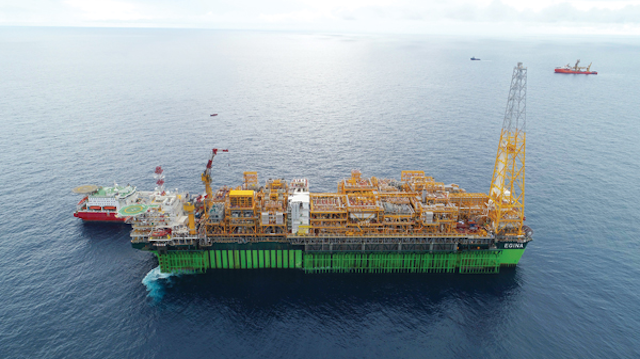 Total started production earlier this year through the FPSO serving the deepwater Egina oilfield offshore Nigeria. The company is already contemplating a subsea tieback of its nearby Preowei discovery. (Courtesy Total E&P Nigeria)
On the western side the first deepwater oil plays were proven in the early part of the 21st century, mainly off Nigeria and Angola. Latterly, deepwater plays have opened to the northwest off Ghana, Senegal and Mauritania, and Dr Baru noted that it was independents such as Tullow Oil and Kosmos that had largely led the way, while at the same time in the southeast, Anadarko (alongside Eni) was opening a major deepwater gas province in Mozambique's Rovuma basin. Now the majors are moving in, with BP joining Kosmos as operator of the giant Tortue-Ahmeyim gas-condensate project off Mauritania and Senegal. ExxonMobil has entered Mozambique, initially farming into Eni's Area 4 gas development, and now as an explorer in its own right, in partnership with Russia's Rosneft, in three offshore blocks awarded last year under Mozambique's 5th licensing round.
Total's potential 500 MMboe-1 Bboe Lower Cretaceous Brulpadda discovery earlier this year in the Outeniqua basin off South Africa has confirmed the long-suspected deepwater potential on the continent's southern tip, and in particular in the Orange basin to the west. ExxonMobil recently joined the throng moving into licensed deepwater acreage offshore Namibia, and Total is reportedly preparing to drill a record water depth wildcat in this area later in the year.
The long list of African countries opening offshore blocks to licensing is probably unprecedented, with Gabon and Somalia already under way with international road shows. Others contemplating or preparing for new rounds include Angola, Republic of Congo, Côte d'Ivoire, Ghana, Guinea, Madagascar (for the first time offshore), Mauritania, Nigeria, Senegal, and Sierra Leone. All Nigeria's deepwater discoveries in the Niger Delta to date have been in 1,000-1,500 m (3,281-4,921 ft) of water, Dr Baru said, stressing the need for other prospects farther out in deeper water to be tested.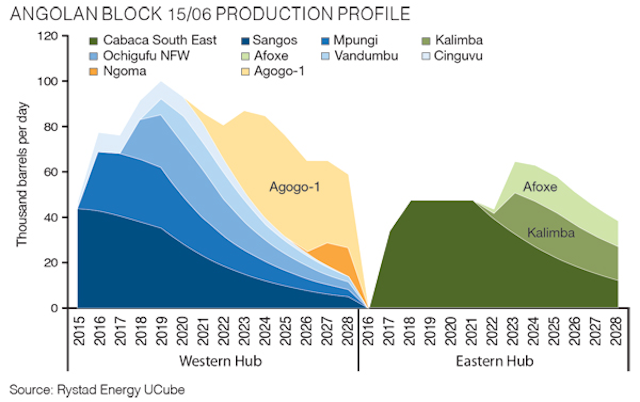 Most of the earliest West African offshore discoveries were based on 2D data, he continued, and now 3D and 4D seismic are helping to prove up deeper prospects such as ExxonMobil's 2016, 1-Bbbl Owowo discovery offshore Nigeria and Eni's recent trio of oil finds in block 15/06 off Angola. But while exploration in Brazil's presalt has delivered a potential 150 Bbbl, the analogous presalt plays off Gabon, Angola and Namibia remain largely untested, he pointed out.
Despite the optimism among the host governments, the industry in Africa continues to face challenges, he cautioned, such as power shortages, legal uncertainties, corruption, fraud, lack of infrastructure, and insecurity. In East Africa, expectations in terms of the economic benefits of the play-opening discoveries are unrealistically high, he warned. This is adding to social and political conflicts, with tribal groups vying for control and border disputes close to some of the discoveries or promising hydrocarbon areas, such as the disagreement between Uganda and Congo over the boundaries in Lake Albert.
With Africa's representation growing in OPEC, the continent should go all out for upstream growth and increased exploration spending, Dr Baru said. "But at the same time, most African countries continue to depend on the West for oilfield technologies. They should be setting aside money for R&D, and they should be offering licensing rounds every five years. And too often the rounds are skewed towards oil, when gas is much cleaner."
Nigeria still to enact reforms
Nigeria will account for over 34% of proposed capex on crude and natural gas projects in Sub-Saharan Africa during 2018-2025, according to a recent report by GlobalData. The consultant predicted that up to 28 new projects could go forward over this period, most already announced, as the country seeks to raise its oil and gas production. The next most intensive arena for development will likely be Angola where five projects are set to come onstream by 2025. Shell, ExxonMobil, Eni, NNPC, and Sonangol were identified as the biggest spenders, collectively expected to allocate around $64 billion to planned and announced projects during the period.
Wood Mackenzie, however, is more cautious about Nigeria's prospects in the short term at least, following the re-election this February of Muhammadu Buhari as president. While a second term might mean stability within NNPC and the Ministry of Petroleum Resources, Buhari presided over a period of production outages and a depreciating currency during his first term, a situation compounded by the oil price collapse. Although the country is in better shape now than in 2015, said Gail Anderson, Wood Mackenzie's Director Sub-Saharan Research, "we expect no change in Buhari's economic approach, which is about tight control over Nigeria's monetary policy and its main revenue earner, oil and gas."
Various unresolved issues having been holding the industry in Nigeria back and slowing investments, notably fiscal reforms and the proposed Petroleum Industry Governance Bill (PIGB), which Buhari initially rejected last summer. The latter would involve appointing a new regulator for the petroleum sector and allowing the state-owned NNPC to operate as an independent commercial entity, set up to earn revenue and to fund itself, rather than relying on the federal government to set aside cash for the company to form joint ventures. "The big question," Anderson told Offshore, "is to what extent the government would allow NNPC to take rational decisions in its best commercial interests.
West Africa

Reserves

Remaining Reserves (Million bbl)

84,227

Production

Current Production levels

4,612

Liquids (kbbl/d)

3,909

Gas (kbbl/d)

703

Production platforms

# Producing fields Total

327

# Tie backs

57

# Floating production

49

# Fixed production

221

Drilling Rigs

# Floaters Demand 2019

17

# Jackups Demand 2019

12

Infrastrcture

# Active Wells

6,005

# Active XMTs

1,479

# Installed XMTs (2019)

62

Active SURF lines (km)

9,474

Field sanctioning 2019-2021

# Fields to be sanctioned

43

Subsea tie back

20

Floater

8

Fixed

15

Oilfield Service Purchases 2019 (MUSD)

Maintenance and Operations

9,780

Well Services and Commodities

1,813

Drilling Contractors

1,961

Subsea

3,254

EPCI

3,517

Seismic

472

Source: Rystad Energy UCube, DCube, WellCube
"There has been a lot of talk about NNPC scaling back on its interests as it looks towards Incorporated Joint Ventures (IJVs) with the IOCs. During Buhari's first term there was a suggestion that NNPC could sell down part of its equity. But this was during the country's economic downturn, and selling in a low-price environment was unattractive for the government. Now that the economic picture is healthier, the government could re-visit this. For IJVs to work, the IOCs need NNPC to reduce its equity in any new joint ventures below 50%."
The government has started discussions with the IOCs on extension terms for 20-year deepwater contracts awarded early this century, some of which are set to expire from 2023 onwards. The first of these is OML118, 75 km (46.6 mi) offshore, which contains the large Bonga SW oilfield, still to be sanctioned for development by Shell and its partners. "Although 2023 is four years off, companies need that length of time to put together big projects such as Bonga SW," Anderson said. "So, it's important for them to know what fiscal changes will be made before committing to a further 20-year renewal."
That lingering uncertainty has also held back progress on other deepwater oil giants such as Bonga North, ExxonMobil's Owowo and Bosi – 'dormant' since the initial discovery in 1996 – Eni's Zabazaba, Chevron's Nsiko, and ExxonMobil's Uge in OML 145. "Although the IOCs would reluctantly accept tougher deepwater terms in return for another 20 years, getting a fair balance between investors and the state is vital," Anderson said. "The fiscal issues need to be resolved before anyone can pull the trigger on any of these projects."
Deepwater exploration off Nigeria has stalled for the same reason, she added. "The deepwater Niger Delta is one of the best places to explore, world class. Some IOCs would be very willing to drill more wells if the uncertainty wasn't there. Exploration in the area has fallen off since 2008 when the PIGB first emerged. Typically, only two wells have been drilled per year, and a lot of the deepwater Delta remains undrilled, with certain parties known as 'briefcase' companies sitting on licenses that are technically expired. Nigeria needs to do something as no one wants to partner with these companies."
No resolution appears to be in sight either of the fiscal terms holding back development of Nigeria's deepwater gas resources, despite the country's growing need for power generation. Equinor, for example, is still unable to progress development of the 11-tcf Nnwa-Doro field in two adjoining licenses, 20 years after the initial discovery well.
"Fifteen years ago, offshore Sub-Saharan Africa was all about Nigeria and Angola," Anderson said. "Now all the talk is centered on Mozambique, Ghana, Senegal, with Angola on the way back, trying to introduce reforms to rejuvenate its E&P sector. Nigeria needs to ask itself, 'why aren't we attracting explorers like Anadarko and Kosmos – why are they drilling in other parts of Africa, not here?'. And it's not just Africa: offshore Guyana, for example, is much easier to operate in than Nigeria. If you're ExxonMobil and have $15 billion, where do you spend it? In Nigeria, where you can't get your project off the ground, or Guyana, where a fasttrack development is feasible? But having said that, as much as Nigeria's above ground issues cause headaches, the IOCs still value drill the deepwater Niger Delta."
Angola promoting
marginal fields
Total and BP have resumed deepwater field development off Angola over the past year with new subsea tieback projects in blocks 17 and 18. Later this year, Total should also start production through the second FPSO for the $16-billion Kaombo project in block 32. In the southern part of deepwater block 15/06, Eni expects to fasttrack a coordinated development of three recent large oil discoveries headed by the 165 MMbboe recoverable Agogo. However, the company may need further finds according to analyst Rystad Energy, to ensure a sufficient return to its shareholders on the large investments it has had to make on the block, thereby justifying the signature bonus. To date, Rystad claimed, $7 billion has gone on fees, drilling and development against a current asset value for the block of $5 billion.
Despite these investments, Angola's overall production looks set to continue declining and as a recent report by Centurion Law Group pointed out, a more widespread revival of exploration in the deepwater areas could take years to bring the desired results. In May 2018 the new administration led by President Joao Lourenço responded by publishing a new framework designed to encourage investment in the country's numerous undeveloped marginal field discoveries with proven oil reserves of less than 300 MMbbl in water depths of 800 m (2,625 ft) or below, which at present yield an average post-tax return on investment of less than 15%.
The government is making certain fields available under the Angolan Marginal Field Bid Round, likely to be launched in Luanda in June, alongside new tax and fiscal incentives and easier conditions for cost recovery. According to Centurion, this initial round will probably focus on fields in onshore blocks in three basins, with offshore blocks likely to be offered under a second round in 2021. But these companies also tend to have difficulties raising cash and may therefore need to seek partnerships with mid-size IOCs to bring any awarded projects to fruition.
If sufficient marginal field developments go forward within the new framework, these projects and others to extend the lives of declining fields could help sustain Angola's production over the years ahead, as new major deepwater projects go forward. Within three or four years, Angola's oil industry could be prospering again, Centurion claimed, although this will need a continuation of more business-friendly policies and clear fiscal and legal frameworks. •