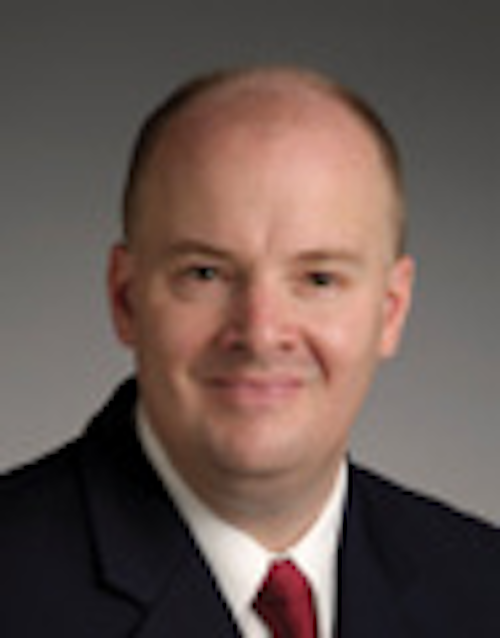 | | |
| --- | --- |
| | Bruce Beaubouef Houston |
Last year may have been the most profitable for the oil and gas exploration sector since 2010, according to analyst firm Wood Mackenzie.
Dr. Andrew Latham, VP-Exploration Research, said: "Explorers invested only around $40 billion in conventional exploration and appraisal, down from $95 billion in 2014. This reduced spend focused on making discoveries with a good chance of early commercialization [with] more emphasis on high-impact exploration in ultra-deepwater and frontier basins after a period of focusing on low-risk, small-prospect drilling."
Exploration proved more than 12 Bboe of conventional new field volumes in 2017, he added, with oil accounting for 7 Bbbl, and nine of the top 10 largest discoveries being oil-weighted.
"These volumes are currently the smallest annual total for a decade, but we expect that they will be boosted by further disclosure and appraisal," Dr. Latham said.
"This resource creep has averaged around 40% over the decade. If repeated for 2017, total discoveries for the year will amount to 16-18 Bboe."
He added: "Exploration well success rates of 36% are the highest since 2013. Operators are being rewarded for refocusing their portfolios and high-grading prospects. The average new field discovery size held up at 63 MMboe compared with 57 MMboe in 2016."
During 2017 there were six giant (>500 MMboe) and 15 large (>100 MMboe) discoveries, which collectively accounted for 78% of the total discovered resources. The largest was Kosmos/BP's 2.6 Bboe ultra-deepwater Yakaar gas find off Senegal.
Latham says he expects that the giant oil discoveries Zama, offshore Mexico, and Whale, in the US Gulf of Mexico, to be declared commercial in the near term, while Amoca Deep (Mexico), Snoek (Guyana) and MRL-231 (Brazil) are close to existing or emerging infrastructure and could therefore be near-term phased developments.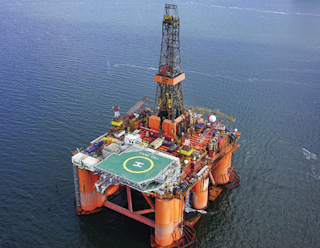 Stena Drilling says it has signed a contract with Nexen Petroleum U.K. Ltd. for the semisubmersible drilling rigStena Spey. The drilling campaign is estimated to take 110 days with a potential additional option well on the Golden Eagle field in the UK central North Sea. It will commence on completion of the current well with Repsol-Sinopec. (Courtesy Stena Drilling)
HP/HT, sour gas field activity pushing demand for exotic alloys
There is growing demand in the offshore market for corrosion resistant alloys (CRAs), according to analyst Westwood Global Energy, with a growing proportion of field developments requiring high-quality downhole tubulars.
Sour gas fields and high-pressure/high-temperature (HP/HT) wells need stainless, duplex, or nickel alloys to reliably transport production from reservoir to surface facilities.
Westwood associate director Matt Loffman said that the backlog of projects in this category includes Buckskin in the US Gulf of Mexico and Dongfang in the South China Sea, while many more sour gas projects will approach a final investment decision (FID) in the next three years - all likely to consume large volumes of high quality oil country tubular goods (OCTG).
The North Sea CRA sector has suffered more substantial losses in percentage terms than any other major region since the commodity price downturn, Loffman continued, with demand in 2016 of 2,000 metric tons (2,204 tons) representing less than 50% of the equivalent 2014 market.
This has led to reports of a widespread reduction in inventories across the region as suppliers incrementally cut regional production and imports.
Of the minimum 11 UK North Sea fields expected to pass the FID stage this year, at least five appear to be strong candidates for CRA tubulars, including Blythe and Apache's Seagull, while Maersk Oil's Culzean HP/HT development and Serica Energy's Rhum gas field will probably also require additional volumes of CRA OCTG.
Westwood anticipates upward pressure on pricing for the required grades as new projects pass FID.
The Middle East remains the largest market for CRA products and there is increasing competition to supply good-quality nickel alloys to sour gas field developments in the region, not just in the more established tubular markets, but also to E&P operators in Egypt, Libya, and Iran.
In the more established countries – Saudi Arabia and the UAE – gaining qualification for the required grades will likely be a focus for those suppliers not yet qualified, Hoffman said.
Deepwater capex still impacted by lower rig rates
Westwood Global Energy expects global deepwater expenditure during 2018-2022 to total $136.8 billion, 4% lower than in 2013-2017.
According to the analyst's World Deepwater Market Forecast 1Q report, last year's upturn in orders should continue into 2018, improving the outlook for installation investment.
The upturn has been driven by lower supply chain costs and a higher oil price, while many projects have been re-engineered or even re-tendered.
However, expectations for supply chain pricing over the forecast period look relatively flat, due to persisting over-supply in the rig and vessel markets.
Among the main findings of the report are:
• Africa and the Americas will continue to lead the deepwater market, accounting for 79% of forecast expenditure.
• FPSOs will continue to dominate the floating production systems marketxvsqdbewzs, accounting for 33 of the total of 41 deepwater units expected to be installed during 2018-2022 period.
• Total drilling and completion expenditure over the next five years will decline by 26% compared to 2013-2017 due to suppressed rig day rates.
• Line pipe will account for 10% of global deepwater expenditure over 2018-2022, driven by large export gas pipelines, although this market remains susceptible to geopolitical tensions.
The increased spend in 2017-2018 period is due to a combination of various fasttrack projects, installation of some large pipelines, and delivery of delayed floating units such as Total's Kaombo and Petrobras' P-74, P-75, and P-76 FPSOs.
Westwood says it foresees more stable expenditure post-2020, with an increase in FEED and tendering activities.