Drilling & Production
Following the partnership formed by GE and Noble Corp. in March 2017, the two companies now say they have launched the world's first digital drilling vessel, targeted to achieve 20% operational expenditure reduction across the targeted equipment and improve drilling efficiency. The companies say that this is a "concrete step forward to unlock the immense potential of digital solutions for offshore drilling operations."
Apr 1st, 2018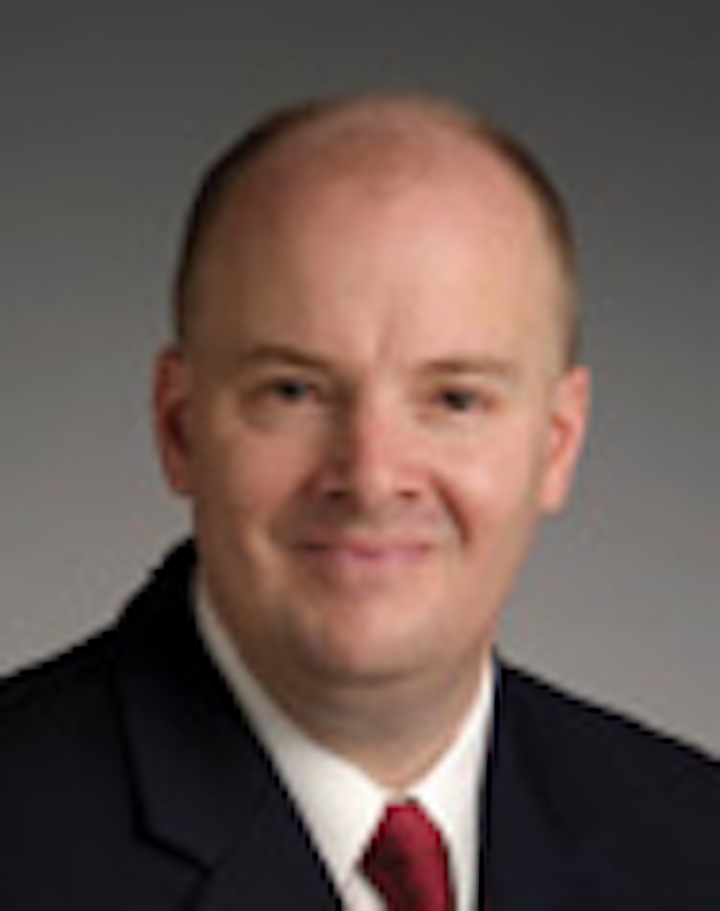 | | |
| --- | --- |
| | Bruce Beaubouef Houston |
GE, Noble launch world's first 'digital rig'
Following the partnership formed by GE and Noble Corp. in March 2017, the two companies now say they have launched the world's first digital drilling vessel, targeted to achieve 20% operational expenditure reduction across the targeted equipment and improve drilling efficiency. The companies say that this is a "concrete step forward to unlock the immense potential of digital solutions for offshore drilling operations."
In the offshore drilling industry, operators have long relied on individuals; but this has often led to significant performance inconsistencies and variance, the companies say. The market downturn has challenged drillers to look for innovative ways to achieve operational excellence.
Bernie Wolford, senior vice president – Operations, Noble Corp., said: "We are very excited to showcase the launch of the Digital Rig solution and the world's first digital drilling vessel as we continue to expand data-driven operations support while gaining significant efficiencies in drilling operations. The potential of digitalization will go beyond a single vessel, opening the door to transforming our entire fleet. The data backbone paves the way towards autonomous drilling, and digital technology is facilitating a new era of drilling and asset performance improvements that are unprecedented."
Andy McKeran, general manager, GE's Marine Solutions said that: "Partnering with Noble, we are in a unique position to unlock synergies together—from drilling operations to equipment expertise and software analytics skills—to drive holistic transformation of the offshore industry. We are excited to be able to move an important step closer to achieving our vision of a more autonomous future for marine operations. Noble Drilling has been a vanguard of industry digitalization, and today's milestone is testament to how industry leaders can collaboratively transform the industry."
The Digital Rig solution, powered by GE's Predix platform, deployed on theNoble Globetrotter Idrilling vessel, has been connected to all targeted control systems, including the drilling control network, the power management system and the dynamic positioning system. Data is collected through individual sensors and control systems, harmonized and centralized on the vessel before transmitting in near real time to GE's Industrial Performance & Reliability Center for predictive analytics. The delivered implementation and analytics on major marine and drilling equipment have already shown promising results, as the Digital Rig solution captured multiple anomalies and has produced alerts to inform potential failures up to two months before they would occur.
Drillers need to be selective in frontier plays, report claims
Westwood Global Energy Group has analyzed how the Jubilee oil discovery offshore Ghana has influenced frontier drilling in the deepwater Central Atlantic margins.
Since 2007, various operators have targeted potential analogues from Mauritania to Cameroon along the West Africa margin and from Guyana to northeast Brazil in South America, according to Jamie Collard, analyst, Global Exploration Research.
However, only a few companies have had major successes with these plays. The main lesson, Collard claimed, is the imperative of first understanding the geological factors that are needed in order to replicate Jubilee-type results.
Westwood's new report, 'Jubilee to Liza, The Keys to Unlocking Commercial Success,' has found that between 2007 and early 2018, 78 companies spent $11.4 billion on this quest, drilling 128 exploration wells across 13 basins along the Atlantic margins.
Sixty-one wells were drilled at the frontier stage of exploration, prior to the first commercial discovery being made in a basin.
Frontier exploration delivered four commercial basin-opening discoveries with a commercial success rate of 7% and a technical success rate of 39%, with 6.5 Bbbl of oil and 41 tcf of gas proven in the Tano, MSGBC, Sergipe-Alagoas, and Suriname-Guyana basins.
Nine of the companies participating in the frontier finds captured 74% of the total volumes.
The keys to unlocking commercial success in the Cretaceous plays of the Central Atlantic margins, Collard said, are participating early in the opening of a new province, being selective, learning quickly the key geological elements needed for success, and integration of geological and geophysical analysis.
Of the wells drilled so far, 80% have targeted slope areas of the margins. Much of the commercial resources in the slope setting are in areas dominated by normal faulting with gentle slopes, where higher quality deepwater reservoir sands can be deposited and there are optimal conditions for hydrocarbon migration.
Success rates are lower on steeper, narrow slopes where deepwater sands are more confined and traps are smaller.
Potentially significant resources remain to be discovered on the margin slopes and there is an increased focus on the ultra-deepwater basin floor settings that have a proven high potential, but have been tested by only a few wells to date.
The LJ43 jackup rig design combines GustoMSC's leg design with a hull and living quarters developed by Lamprell. (Courtesy International Maritime Industries Co.)
Saudi maritime yard commits to new jackup design
Lamprell says that all conditions have been fulfilled for International Maritime Industries Co. to start commercial operations.
This is a joint venture between the fabricator and Saudi Aramco, the National Shipping Company of Saudi Arabia, and Hyundai Heavy Industries for the establishment of a maritime yard at the Ras Al Khair site in eastern Saudi Arabia.
Construction at the site is under way with dredging and associated activities. The partners have made progress in creating the business infrastructure, including the management organization, the internal governance structure, and the detailed business plan.
This follows each partner's initial capital contribution in accordance with their pro rata share: Lamprell's first tranche, $20 million, will help pay initial start-up costs of the business including staff hire and long lead item procurement.
Throughout the site's construction period the company expects to contribute up to $140 million.
Pursuant to one of the offtake agreements, ARO Drilling will order 20 jackup rigs from the IMI yard over the next decade.
Prior to the jackup rig construction zone at the yard becoming operational, Lamprell expects significant component parts of the first two rigs to be subcontracted to its UAE facilities.
Recently, ARO Drilling and the JV partners selected the LJ43 rig design developed by Lamprell and GustoMSC.
The rig combines GustoMSC's leg design with a hull and living quarters developed by Lamprell. It includes various features such as a new type of BOP handling system and enhanced skidding provided by an X-Y cantilever.