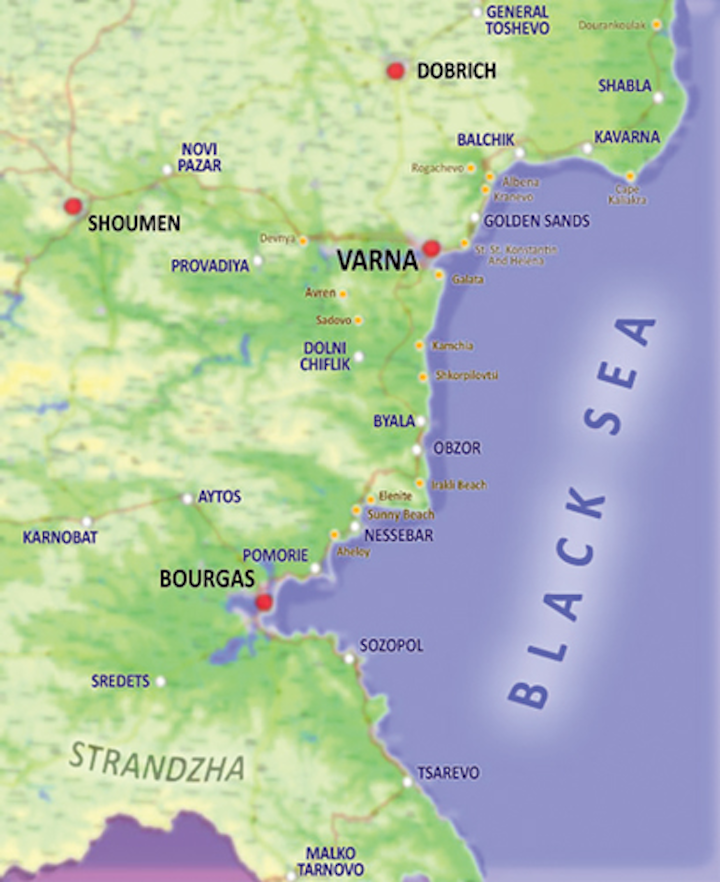 Robin Dupre • Houston
Industry update
Although the industry is exiting a volatile quarter with the oil price seemingly finding some stability around $45/bbl, the outlook for the group and the offshore sector as a whole remains bleak, said James West, senior managing director and partner, Evercore ISI.
Like the North American land rig count, Evercore expects the global offshore rig count to trend steadily lower as we head into the capital budget season. Upstream suggests Brazil's rig count could fall by another nine to 10 units as the troubled NOC continues to battle corruption charges, and there are not any expectations on seasonal improvements in the US Gulf of Mexico as loop and eddy currents abate. Although operators submitted slightly more exploration plans in the Gulf this year to date, 67 vs. 62 through September 2014, the mix is shifting toward more midwater activity at the detriment of deepwater (5,000-7,500 ft). Despite some 50% cuts in leading edge rig rates and 20-30% deflation in spread costs, EVERCORE expects operators to idle rigs in the near term to save on spread costs, putting 18 floaters and 59 jackups scheduled to roll off contract globally in 4Q at risk of going idle. With high-spec floaters (fifth-gen and up) making up an usually high 67% of all floaters scheduled to roll off contract in 4Q 2015, up from 58% last month, there is an expectation that higher spec rigs will continue to bid down for work wherever they can find it.
West added: "We also wouldn't be surprise if rig retirement re-accelerates shortly, noting the approach of the one year anniversary to the first floater retirement announced on Oct. 23, 2014. Although firm contracts are few and far in between, leading edge ultra-deepwater day rates appear to hover around $300,000/d while deepwater day rates are at a new record low of $140,000/d (albeit for P&A work). The lone bright spot offshore remains in offshore development, where operators appear to be taking advantage of deflation in the industry to accelerated capital equipment orders in the past month. We believe formal FID for Statoil's Johan Sverdrup and Maersk's Culzean development could be imminent, as well as FTI's Forsys Subsea first FEED award. We were particularly excited OneSubsea's SPS FEED award from Woodside's Greater Enfield project includes multi-phase boosting, signaling growing acceptance in subsea processing technology."
Weather forces change to offshore Gabon drilling sequence
VAALCO Energy and its partners have re-sequenced a drilling and workover program in the Etame Marin block offshore Gabon. Following positive results last month from the initial North Tchibala field development well, VAALCO had planned to mobilize the jackupTransocean Constellation IIto the Avouma/South Tchibala field for workover operations to replace electrical submersible pumps on three existing development wells, two of which have been off production.
However, adverse sea state conditions at the location of the SEENT platform prevented the relocation of the rig. Rather than wait for an improvement and incur the expense of idle/standby rig time, the partners have opted instead to drill and complete the North Tchibala 2-H well, in order to produce oil from the deeper Dentale D18-19 formation.
Drilling operations are proceeding and the well is expected to reach a depth of around 16,000 ft (4,877 m). Thereafter, the rig will be mobilized to the Avouma/South Tchibala platform for the workover campaign.
Shell gets deepwater Bulgaria exploration permit
Bulgaria has selected Royal Dutch Shell to conduct deepwater Black Sea exploration. Bulgaria had offered two blocks for tenders earlier this year, and Shell was the only bidder on the Silistar permit, says a Reuters report. Shell's five-year permit over the 7,000 sq km (2,703 sq mi) area calls for spending $21 million on seismic surveying.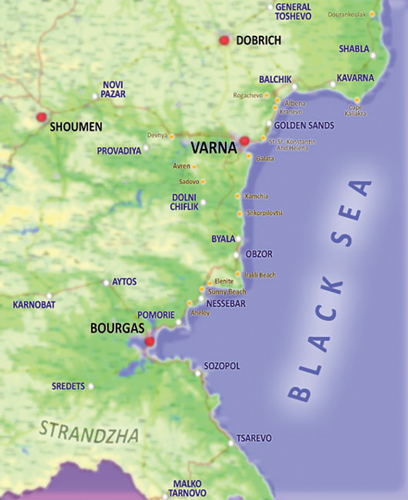 Bulgaria has selected Shell for exploration activities in the Silistar block, off the coast in the Black Sea. (Photo courtesy Republic of Bulgaria)
Reuters says Bulgaria is moving to help reduce its dependence on Russia for natural gas supplies.
eDrilling and Acona partner to improve drilling performances
eDrilling and Acona announced a partnership that will assist E&P companies, drilling contractors, and services companies worldwide in saving cost, improving safety, and increasing efficiency of drilling operations.
As part of this partnership, the two companies will provide all-encompassing drilling and well performance solutions, well management, and well engineering services covering the complete lifecycle of oil and gas wells.
"With our dynamic models, eDrilling is assisting the energy industry in achieving safer and more efficient drilling operations. Serving the drilling and well performance needs of these companies combined with Acona's specialist well engineering and well management expertise provides a key benefit for oil and gas operations across Europe and the North Sea," states Tor Olav Schibevaag, CEO of eDrilling.
"With eDrilling's software as part of our offerings, our objective is to support our clients even better in planning and executing wells," states Fredrik Hvistendahl, CEO of Acona. "This partnership provides an opportunity to assist onshore and offshore energy companies in meeting their drilling and well challenges and objectives."
Collaboration aims to develop well control training
Lloyd's Register Energy's Training Academy and The Well Academy are collaborating to develop a new enhanced training program for well control certification.
Jeroen Bergevoet, Academy training manager and technical knowledge manager for Lloyd's Register Energy, said: "Training your staff is vital for safe, competitive, and sustainable drilling operations. Our delegates will be trained to use the very latest technologies, and also will be given complete insight in to the criticality of human factors in well operations, which can be overlooked when operators are under pressure and time constraints."
Courses will offer delegates an advanced participative experience in well control certification training and well control equipment training, with classroom and case studies complimenting workgroup sessions. Training will be offered with simulators to give delegates "hands-on" scenario training using well control equipment. The first course is anticipated to be ready in December 2015.