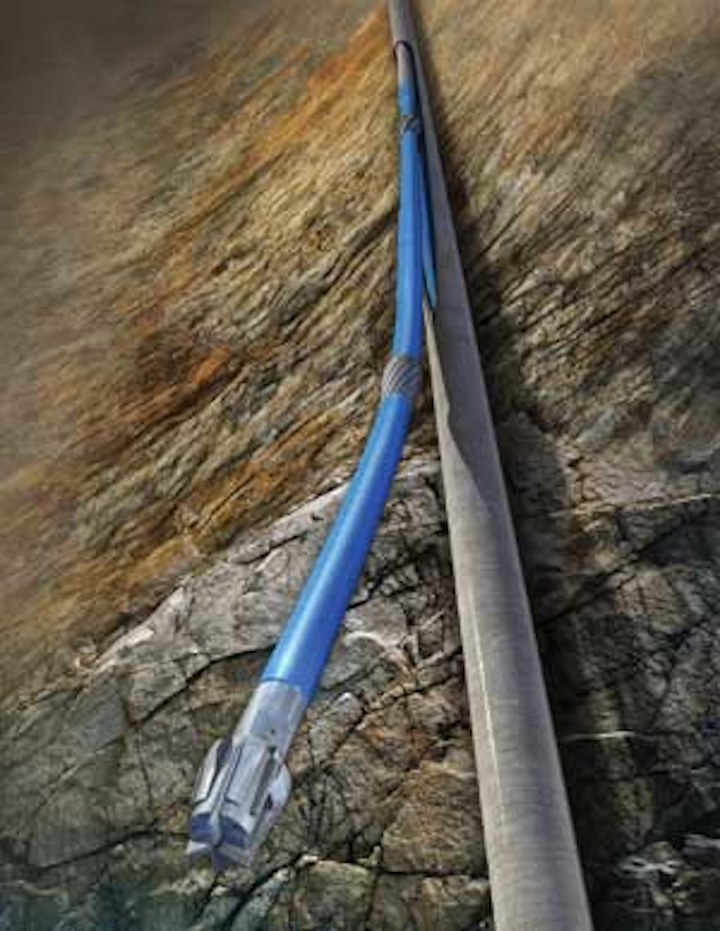 Brunei well side track proves a success
Scott Trahan
Brent Fendley
Brian Magnus
Baker Hughes
Deepwater side track drilling is challenging. The trajectory of an extended-reach wellbore can change rapidly, and milling and drilling the side track is necessary for lateral drilling to reach the target in a horizontal well.
Lateral drilling requires an opening in the well casing, or a casing window. There are two ways to do this: section milling and window milling. Section milling involves milling away the complete circumference of a section of the wellbore casing or liner at a predetermined well depth. Window milling is the more economical of the two and can be completed using milling bottomhole assemblies (BHAs) in conjunction with whipstock system equipment. Its advantage over section milling is that less cutting debris needs to be circulated out of the well.
The need for a larger casing window
Performing a casing exit to create a secondary wellbore involves a whipstock assembly to direct the mill toward the side of the existing casing, where an exit is then milled. However, today's wellbore requires advanced drilling assemblies with a range of technologies, including electronics and measuring devices that send data back to the operator. Drilling assemblies have necessarily gotten larger to accommodate these additional tools.
That can present problems in side tracking a well, since the window must be large enough to allow the more complex equipment to pass through. If the window is not large enough, it will be necessary to pull out and re-work it, costing time and money.Drilling operators have found it challenging to create a window large enough for their drilling assembly to pass through in an efficient and economical manner.
In addition to the size of the drilling assemblies, the length is an issue. The primary reason to use a long drilling assembly is that it allows the driller to guarantee a certain level of straightness to the bore. However, the length of the drilling assembly often combines with the stabilizer to make it extremely stiff, which in turn makes it very difficult to pass through a standard length window.
Creating a clean, large-size window usually requires multiple trips. On average, three to four trips are needed to completely clean the window. A newly developed casing exit milling system reduces this time by typically milling the window in one trip.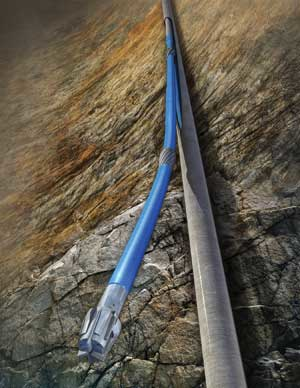 The LongBow system creates longer, wider window profiles to accommodate complex drilling bottomhole assemblies.
A one-trip casing exit milling system
The need for effective tools to address the size, length, and stiffness of newer drilling assemblies ledBaker Hughes to develop the LongBow casing exit milling system. Because the cutting structure provides a cleaner window the first time out, the system saves rig time as well.
Milling a casing exit is not only critical, but also can be time-consuming due to the need to drill ratholes before drilling the new formation. This extra trip can take up to two days of rig time. The new milling system shortens milling time for both the window and rathole. Window milling usually can be done in one trip and at the same time create a longer window with minimal window damage during milling.
The system has been in development for five years and was designed for longer drilling assemblies. It has a low-dogleg window profile, allowing low-drag access through the milled window profile for complex completions and stiff rotary-steerable BHAs.
Lessons learned from previous casing exit milling were integrated into the new system. Drillstring dynamics finite element analysis software (FEA) helped create the milling BHA. This software makes it possible to identify and reduce high operational bending stresses to optimize the length and profile of the system, as well as to increase its fatigue life. Engineered profiles and placements of the BHA's bladed cutting sections distribute restraining forces, enabling a full-gauge casing exit window.
The system uses milling technology with an improved carbide cutting structure for a cleaner window and better wear characteristics. This means less weight on the bit and less torque needed to cut efficiently.
It also features engineered milling profiles and flex areas. They work together to provide constraining forces on the window mill during milling operations to help produce straight, full-length window profiles. The system delivers flex forces on the watermelon mills, lifting the mills away from the top of the whipstock to create an elongated window profile with full-width sections.
The casing exit milling system works in both directional and vertical wells, and uses a full-drift milling profile that requires shorter rathole drilling to accommodate full-gauge drilling BHAs. It is principally designed for deep, complex well geometries and side tracking where stiff drilling and completion BHAs require low-drag access.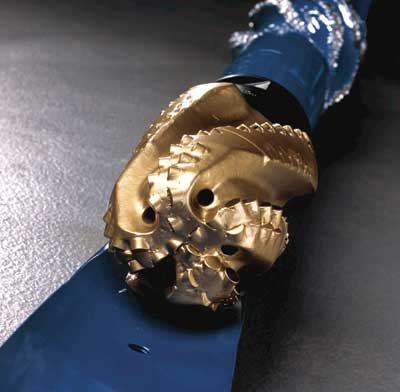 The PathMAKER window mill was 8½-in. OD, as was the upper watermelon mill, for a full drift window.
Displaying 1/2 Page 1,2, Next>
View Article as Single page