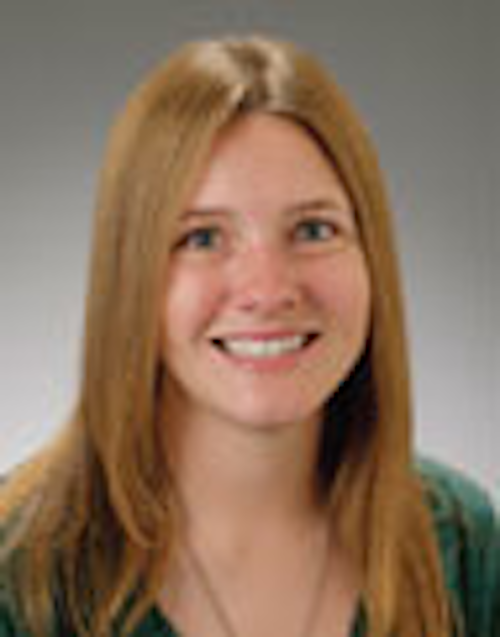 | | | |
| --- | --- | --- |
| | | Jessica Tippee • Houston |
Frigstad Offshore Group is selling its shares in its subsidiary Frigstad Deepwater Holding Ltd. to a subsidiary of China International Maritime Containers Group (CIMC).
Frigstad Deepwater has two seventh-generation ultra-deepwater drilling rigs of the Frigstad D90 design under construction at the Yantai CIMC Raffles shipyard in Shandong, China. TheFrigstad Shekou and Frigstad Kristiansand, currently scheduled for delivery in respectively 1Q and 3Q 2017, will be renamed Bluewhale I and Bluewhale II. They will be owned by CIMC Bluewhale Rig, with operational management by CIMC subsidiary Bluewhale Offshore.
A Frigstad Offshore team will continue to supervise construction until both rigs are completed.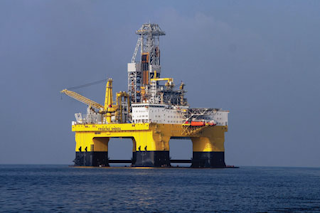 Frigstad Shekou, which is under construction at the Yantai CIMC Raffles Shipyard in Shandong, China, will be renamed Bluewhale I. (Courtesy Frigstad Offshore Group)">
The ultra-deepwater drilling rigFrigstad Shekou, which is under construction at the Yantai CIMC Raffles Shipyard in Shandong, China, will be renamed Bluewhale I. (Courtesy Frigstad Offshore Group)
Harald Frigstad, chairman and founder of the Frigstad Group, said: "The ultra-deepwater market has been extremely challenging for a while and we have agreed with CIMC that it is in the best interests of both parties that our group exits from the investment in Frigstad Deepwater Ltd. at this moment.
"We are doing this on friendly terms and will remain a close partner of CIMC also in the future. Our exit from Frigstad Deepwater Ltd. gives us a good foundation to position the Frigstad Group for the industry recovery which we believe will come.
"As part of this, we are… investing heavily in research and development, and will be launching the next generation of our ultra-deepwater semisubmersible rig design in 2017 to keep up with industry requirements for new technology and higher efficiency."
Chevron cancels Rosebank FPSO order
A spokesperson has confirmed toOffshore that Chevron North Sea Ltd. has terminated the agreement with Hyundai Heavy Industries (HHI) to provide the Rosebank FPSO.
"Chevron continues to value HHI as an important member of its world-wide supply chain," the spokesperson said, "and looks forward to exploring future business opportunities with HHI in accordance with business needs."
In April 2013, Chevron North Sea awarded HHI a $1.9-billion contract to build an FPSO for the Rosebank oil and gas field in the UK North Sea. In August 2015, HHI contracted Bluewater Energy Services to supply the FPSO's turret and mooring system.
According to the company spokesperson, the Rosebank project remains in the front-end engineering and design (FEED) phase.
Discovered in 2004, Rosebank is 130 km (81 mi) northwest of the Shetland Islands in water depths of around 1,110 m (3,609 ft). Operator Chevron North Sea Ltd. holds 40% equity. Co-venturers are Suncor Energy (30%), OMV (20%), and DONG E&P (U.K.) (10%).
GustoMSC introduces deepwater drillship design
GustoMSC has debuted Scylax, a new drillship design intended to make developments available in the mid- to deepwater markets at reduced building and operating costs by providing fit-for-purpose capabilities. Designed around the drilling process, the Scylax provides deepwater drilling in a compact design based on a single derrick or drilling mast set-up with off-line stand building, dual BOPs, up to 3,048 m (10,000 ft) water depth capability and ample capacity mud systems. The company says drilling equipment packages can be readily integrated into the design. Signature GustoMSC design features, like maximized usable deck areas resulting from the integrated design and dedicated use, in-hull riser storage and in-hull mud and bulk systems and protected walkways, add to the operational safety and efficiency.
Shell, Noble amend ultra-deepwater drillship contracts
Noble Corp. plc and Royal Dutch Shell plc subsidiaries have agreed to amend the existing long-term contracts on three ultra-deepwater drillships. The contract amendments pertain to theNoble Bully II, Noble Globetrotter I, and Noble Globetrotter II, which are operating under 10-year term contracts that commenced in April 2012, July 2012 and September 2013, respectively.
Under the agreements, day rates for each rig are now determined by taking the higher of 1) a newly established minimum day rate, (or floor), or 2) the day rate adjustment mechanism, as originally included in the contract. The contract amendments for theNoble Globetrotter Iand Noble Globetrotter II provide for a day rate floor of $275,000, representing a minimum market rate if the day rate adjustment mechanisms for these two rig contracts stay below that level. The Noble Bully II contract contains a floor day rate of $200,000 plus daily operating expenses.
Additionally, Shell was granted and has exercised the right to idle theNoble Globetrotter II for a period of up to 730 days, which is expected to occur this month. During the idle period, a negotiated rate of $185,000/d will be paid.
Shell was also granted and is expected to exercise the right to idle theNoble Bully II for a period of up to 365 days, commencing no later than May 2017. During this idle period, a negotiated rate of $200,000/d will be paid.
Noble has discretion over each rig's operating costs throughout the idle period, with the flexibility to reduce costs over the anticipated period. If warm stacked, Noble says it expects daily cost savings on each rig of at least $100,000, with additional cost savings should the drilling contractor elect to cold stack the units.
In addition, Noble can enter into contracts with third parties for theNoble Globetrotter II and the Noble Bully II during the idle periods. Noble would be responsible for operating expenses and would also retain any incremental revenue received from such third-party contracts. Other than the new day rate floor, no changes were made to the Noble Globetrotter I day rates.
The day rate adjustment mechanism, which begins on the five-year anniversary of each of the three contracts, employs an average of market rates experienced over a defined period for a basket of rigs that match a set of distinct technical attributes, with adjustments every six months thereafter until the completion of the 10-year primary terms.
David W. Williams, chairman, president, and CEO of Noble said: "These amendments will provide Noble with enhanced financial flexibility at a time when the offshore industry is experiencing a cyclical bottom and the timing of the inevitable recovery remains unknown."