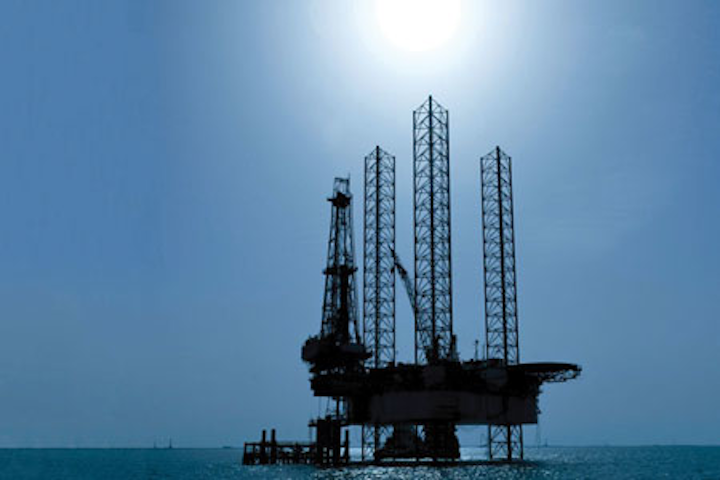 | | | |
| --- | --- | --- |
| | | Bruce Beaubouef Houston |
Over the past few years, Saudi Arabia has been taking several steps to increase its upstream oil and gas capabilities, particularly with regard to drilling equipment and services. Most notably, an offshore drilling joint venture between Saudi Aramco and Rowan Companies is expected become operational fully operational within a few months. The venture is designed to provide Aramco with the offshore drilling services it needs into the future, and help to create local jobs in Saudi Arabia.
The two companies signed an agreement last November to create a 50/50 joint venture to own, operate, and manage offshore drilling rigs in Saudi Arabia.
The new joint venture company will use Rowan's established business in Saudi Arabia as its base, with a scope of operations covering Saudi Arabia's existing and future offshore oil and gas fields. Rowan is expected to contribute three of its jackup drilling rigs and Saudi Aramco will contribute two of its jackup drilling rigs. The drilling contractor will contribute an additional two jackup rigs as they complete their current Saudi Aramco contracts in late 2018.
The new company will also manage the operations of five Rowan jackup rigs currently in Saudi Arabia, until their associated drilling contracts expire, which then may be released, leased by, or contributed to the new company thereafter.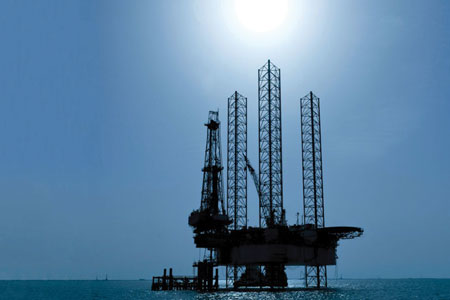 The Alya McCall transports its passengers and cargo to their next destination in the Tanajib area. (Courtesy Saudi Aramco)
Rowan and Saudi Aramco have committed the new company to purchase future newbuild rigs that will be constructed in Saudi Arabia.
"The new company will uniquely position Rowan to participate in the growing Saudi Arabian offshore drilling market," said Tom Burke, president and CEO of Rowan, at the time of the announcement. Burke noted that the joint venture would also provide Rowan "with a compelling opportunity for a long-term partnership with the world's leading oil and gas company, and create a long-term, profitable growth platform with firm rig commitments."
As part of its efforts to build up its long-term upstream capabilities, Aramco also signed an onshore-related joint venture with Nabors.
More recently, AbdulHameed A. Al Rushaid, executive director for Drilling and Workover at Aramco, said that "the drilling JVs are anchor projects that grew out of Saudi Aramco's upstream oil field services and equipment industry strategy." That strategy, he noted, "supports the wider development and localization of industries such as rig and rig equipment manufacturing and casting and forging, as well as the maritime manufacturing complex."
In addition, the ventures are designed to help Aramco meet the objectives of its Competitive Saudi Energy Sector Strategy, namely:
Working with partners to maintain best-in-class technologies that make the JVs role models in the drilling service industry
The long-term commitment between Aramco and the JVs to provide a competitive marketplace
Guaranteeing a security of supply of drilling rigs in the Kingdom, available when needed.
With the drilling ventures committed to invest $6-7 billion, this is expected to promote local content by creating a steady demand for new drilling rigs built in the Kingdom by Aramco's manufacturing JVs. The ventures are also expected to promote Saudization of the workforce, with an additional 5,000 jobs at the two JVs and the creation of thousands of indirect jobs in support industries in rig manufacturing, forging and casting, and related service sectors.
"We want to create a national drilling champion to meet the ever-increasing demand for the company's upstream drilling activities," Al Rushaid added. "We also want to sustain the company's position as a global leader and as the most reliable supplier of energy."
Rowan is a global provider of jackups and ultra-deepwater drillships, with operations offshore the Arabian Peninsula, the Gulf of Mexico, and in the North Sea. Currently, the company operates the largest offshore drilling fleet in Saudi waters.
"This is going to be an investment in the Kingdom for generations to come," Al Rushaid said. "The deal will have a positive impact on job creation, as companies will receive graduates from the Saudi Arabian Drilling Academy and Saudi Petroleum Services Polytechnic to man the new rigs."
In the short term, the JV rigs will operate in the Kingdom, and help the Aramco meet its needs for drilling services. In the long term, Al Rushaid noted, "we can begin to see these two companies as regional and international drilling companies that make Saudi Arabia a hub for energy services."
And, there are other efforts underway to build up Saudi Arabia's local content and upstream capabilities. Last October, the Saudi Arabia Drilling Academy (SADA) began operations in Abqaiq. This venture is supported and funded by 34 drilling contractors, with Saudi Aramco and the Saudi Arabian Technical Vocational Training Center providing logistics support.
The impetus for the academy came from Saudi Arabia's need to train and develop young local talent, Aramco explained.
SADA will help provide young Saudis with the skills required for the exploration, drilling and workover sector, with projections suggesting a need for more than 30,000 technicians by 2020. Aramco's Local Workforce Development Department has collaborated with all involved parties on the project.
Transforming offshore transportation
Saudi Aramco says that its new Sea Bus service introduced last year by its marine department at Tanajib marks yet another major initiative undertaken as part of an ongoing marine business transformation. The new offshore transportation services follow the successful implementation of the Marine Offshore Floating Hub at Tanajib.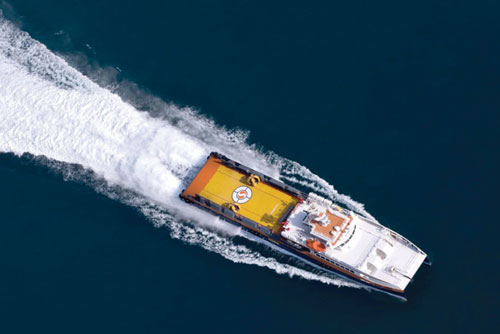 The new Saudi Aramco/Rowan joint venture is expected to serve Saudi Arabia's existing and future offshore oil and gas fields. (Courtesy Saudi Aramco)
Launched in early 2016, the service uses dedicated fast crew supply vessels and has so far exceeded all expectations. The need for the Sea Bus service resulted from the increasing numbers of offshore oil drilling rigs, which raised the demand on Saudi Aramco's aviation department to transfer additional rig crews and critical equipment to and from rigs. Crew transfers were previously conducted by helicopter, and Saudi Aramco says that this new service is taking a considerable load off of its aviation department while also reducing transportation costs.