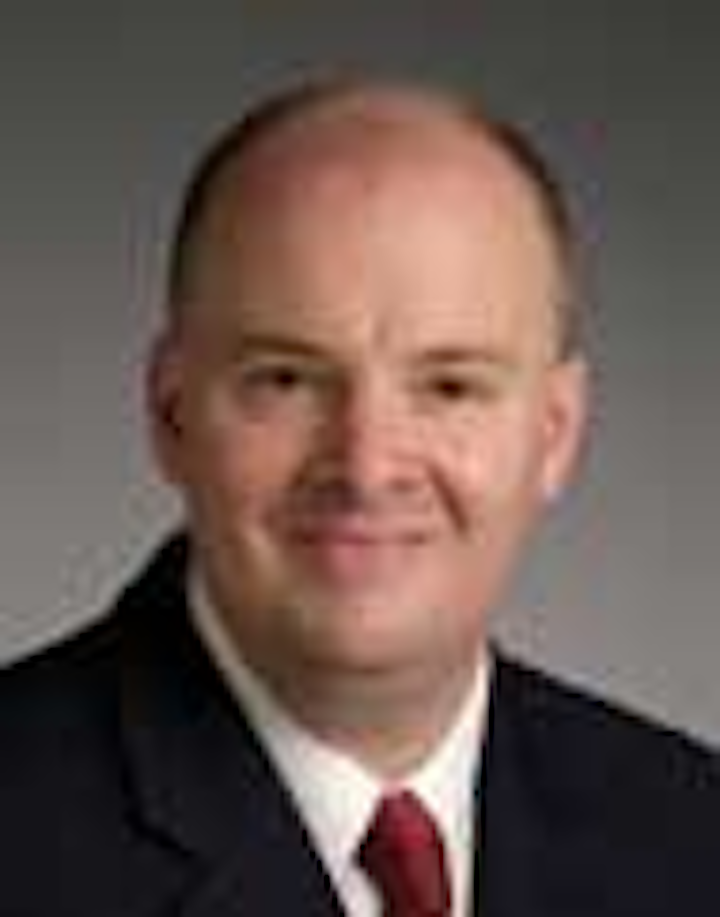 GULF OF MEXICO
| | | |
| --- | --- | --- |
| | | Bruce BeaubouefHouston |
Hurricane Harvey packs a punch, but offshore operations bounce back
Hurricane Harvey hit south and southeast Texas in late August, and packed a wallop that Gulf Coast residents will not soon forget. In fact, for many, getting back to some sense of normalcy remains elusive.
But for operators in the Gulf of Mexico, the impact of the storm seems to have been minimized by preparation and planning. On Aug. 31, operators reported that their crews were re-boarding platforms and rigs to assess their ability to resume normal operations.
The Bureau of Safety and Environmental Enforcement reported that based on the data from offshore operator reports, personnel remain evacuated from 94 production platforms on Aug. 31, which represents 12.75% of the 737 manned platforms in the Gulf. At that time, personnel remained evacuated from five non-dynamically positioned (DP) rigs. No DP rigs moved off location.
Operators began to inspect their facilities quickly in the wake of the storm. Once all standard checks were completed, production from undamaged facilities was expected to be brought back online.
BSEE added that its inspectors also began overflights of offshore facilities on Aug. 31 to evaluate facilities and monitor for pollution. At that point, no damage reports from oil and gas operators had been received.
One bottleneck was presented by the closure of the CHOPS pipeline system, which hampered efforts to fully resume production levels in the western Gulf. This system carries offshore crude from the outer continental shelf in the Gulf to the Houston area, with connector lines to Texas City and Beaumont.
As of early September, about 9% of oil production and 13% of natural gas production remained shut-in, according to the Bureau of Safety and Environmental Enforcement.
From Gulf of Mexico operator reports, BSEE estimated that approximately 8.74% of the current oil production of 1,750,000 b/d in the Gulf remains shut-in, which equates to 152,989 b/d. BSEE also estimated that about 12.61% of the natural gas production of 3,220 million cubic feet per day, or 405.99 MMcf/d, remains shut-in.
BSEE added that no damage reports from oil and gas operators have been received.
Based on the data from offshore operator reports submitted on Sept. 1, personnel remain evacuated from 75 production platforms, which represents 10.18% of the 737 manned platforms in the Gulf of Mexico. Personnel have returned to all five of the previously evacuated non-DP rigs.
As offshore oil and gas operations return to normal, the industry continues to provide assistance for the onshore Hurricane Harvey relief efforts.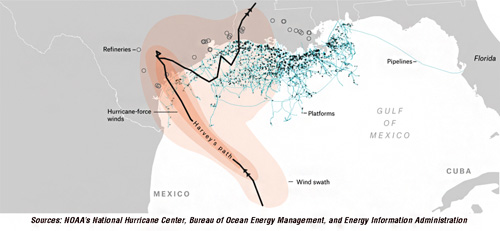 Hurricane Harvey inflicted severe impacts onshore, but the damage to offshore oil and gas facilities seems to have been minimal, according to early reports.
Hess Corp. has donated $1 million to the Hurricane Harvey Relief Fund. The company said that it will match every donation employees make in the coming weeks to relief efforts by the Hurricane Harvey Relief Fund, American Red Cross, and United Way of Houston.
Transocean says that it has contributed $100,000 to the American Red Cross and $100,000 to the Houston Food Bank. The company says that it will also match donations made to the relief efforts by its employees.
Statoil announced via social media that it has donated $250,000 to the Red Cross.
Weatherford International plc says that is has pledged $25,000 to Feeding Texas, the Texas Food Bank Network, and $25,000 to J.J. Watt's Hurricane Harvey Relief Fund.
ExxonMobil says that it has increased its financial commitment for Harvey relief to up to $9.5 million, which includes a new employee and retiree donation match program and in-kind donations to the American Red Cross for recovery efforts in South Texas. The increased support builds on $1 million in previous contributions to the American Red Cross and United Way of Greater Houston.
LLOG progressing Buckskin
LLOG Exploration Co., L.L.C. has issued an update on its Buckskin project in the deepwater Gulf of Mexico.
Located on Keathley Canyon blocks 785, 828, 829, 830, 871, and 872 in the Gulf of Mexico in about 6,800 ft (2,073 m) of water, this will be a 6-mi (10-km) subsea tieback to the Anadarko-operated Lucius spar.
LLOG said that the Buckskin project will use equipment rated to 15,000 psi and will use dual 8-in. flowlines with riser base gas lift.
The company recently executed a new contract with Seadrill for the West Neptune drillship to perform the initial Buckskin work which will include drilling and completing two wells. The West Neptune will move on the Buckskin location in 4Q 2017.
In addition, the company has ordered several long-lead items for the topsides and has ordered subsea equipment from TechnipFMC.
Scott Gutterman, LLOG's president and CEO, said that the company estimates that Buckskin contains nearly 5 Bbbl of oil in place. First production is expected in the second half of 2019.
Affiliates of LLOG own a 31.3% working interest in the project and LLOG Exploration Offshore, L.L.C. has been named as operator. Repsol and Samson Offshore BSM, LLC each own a 22.5% working interest, Beacon Offshore Energy Buckskin LLC (an affiliate of Beacon Offshore Energy LLC) owns an 18.7% working interest, and Navitas Buckskin US, LLC (an affiliate of Navitas Petroleum LP) owns a 5% working interest.
The Keathley Canyon 872 #1 discovery well at Buckskin was drilled by Repsol in 2009 to a depth of 29,404 ft (8,962 m) and encountered about 400 ft (122 m) of net pay in the Upper and Lower Wilcox formations. Three subsequent appraisal wells drilled in Keathley Canyon blocks 785 and 829 encountered an average of 375 ft (114 m) of high-quality oil pay in the Upper Wilcox.
Total, Chevron team up
Total E&P USA Inc. has entered into an agreement to capture seven prospects operated by Chevron U.S.A. Inc. in the deepwater Gulf of Mexico. The agreement covers 16 blocks.
The associated prospects are located in two promising plays and areas of the GoM: Wilcox in the central GoM next to the Anchor discovery, and Norphlet in the eastern GoM near the Appomattox discovery. Total's participation in these wells will be between 25% and 40%. The first of these wells was spudded in late July on the Ballymore prospect in Mississippi Canyon.
Arnaud Breuillac, Total's president Exploration & Production, said: "This agreement, together with the recently announced participation in the Jack field as part of the Maersk Oil acquisition, increases Total's footprint in the USA GoM where it can apply its exploration expertise and deepwater technologies.