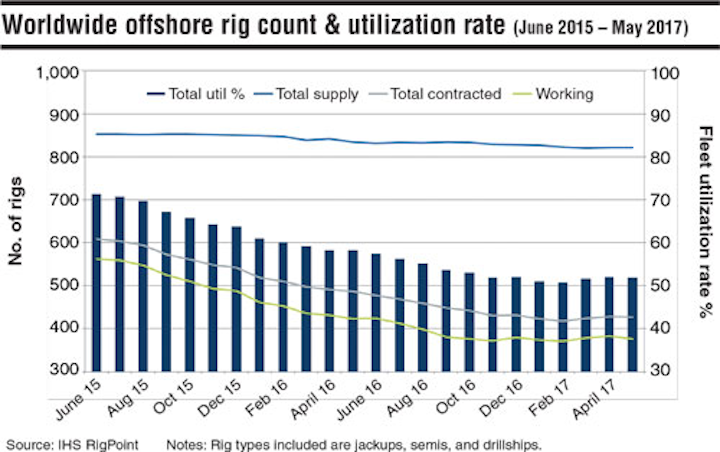 Following a couple months of modest improvements in utilization, May stayed essentially flat. Of the roughly 822 jackups, semis, and drillships in the current global fleet, just over half, or 427 to be specific, were under contract at the end of May, for a utilization rate of 51.94%. As for the working rigs, the count stood at around 376 units, which is around the middle of the roughly 10-point range that's persisted since September of last year when the freefall of working units stopped.
- Justin Smith, IHS Markit Petrodata
Mozambique rising - Lowest cost outside of the Middle East
The global LNG market is set to enter into a period of oversupply and low prices making the competitiveness of any discoveries of utmost importance. Mozambique will be one of the new entrants over the next decade; their 100+ tcf discoveries will make them one of the major LNG exporters in the 2020s and beyond. While Mozambique's discoveries are located in deepwater, the cost of these resources are amongst the most competitive due to scale and proximity to key Asian markets.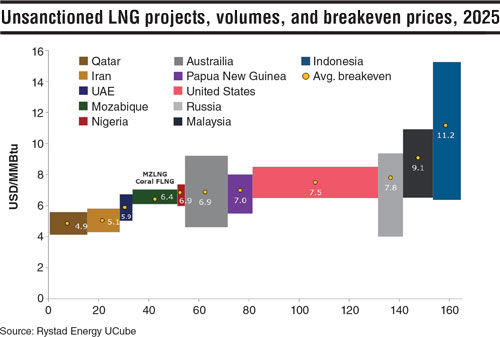 Eni's Coral South project, sanctioned in late May 2017, is the first project out of the gate with an FLNG. BP has purchased the entire production of the facility over its first 20 years, enabling the project to move forward to FID in 2017.
- Tim Bjerkelund, Management Consultant, Rystad Energy
More UK decommissioning infrastructure needed
Between 2017 and 2040, Westwood Energy expects 261 fixed platforms weighing a total of 2.6 MM metric tons to be removed from UK waters. According to analyst Ben Wilby, a large amount of onshore infrastructure will be needed to ensure that projects are not delayed, potentially causing cost overruns or use of yards outside of the UK that do present availability.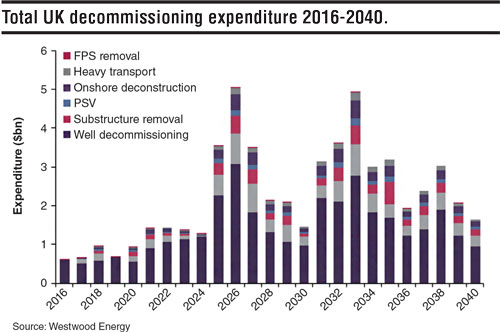 Following the Pioneering Spirit's removal of Shell's 24,000-metric ton Brent Delta platform and subsequent delivery to a yard in Hartlepool, and Repsol Sinopec's recent award of a deconstruction contract for the Buchan Alpha production semisubmersible to Veolia's Dales Voe facility in Scotland, the UK's decommissioning industry is visibly under way, Wilby said, making open, industry-wide, discussions vital.