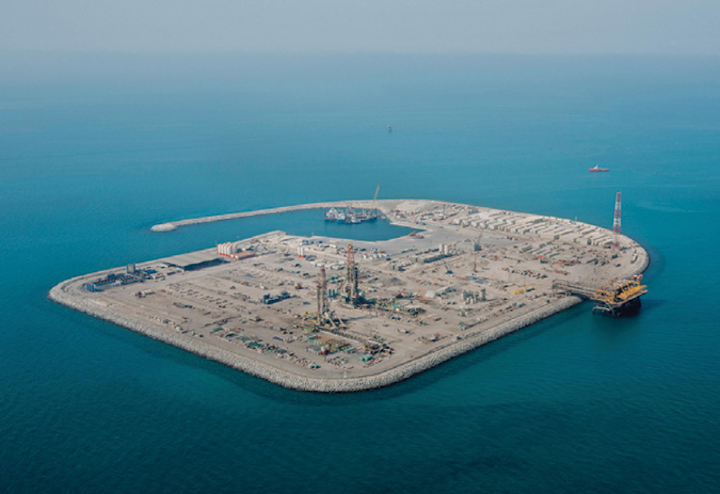 | | | |
| --- | --- | --- |
| | | Bruce Beaubouef Houston |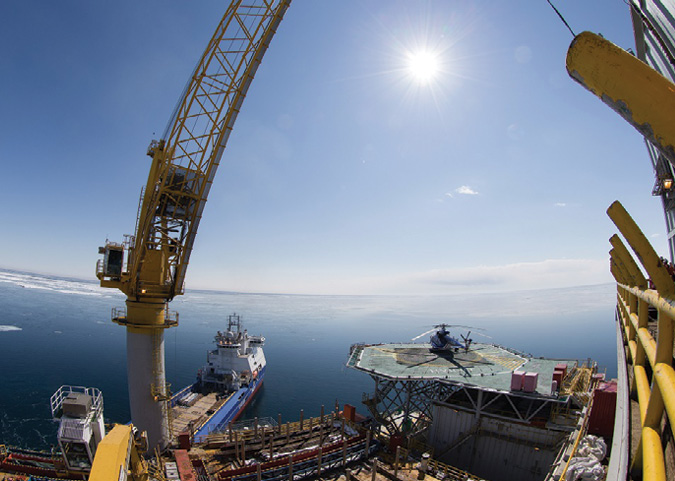 Rosneft says it has successfully completed the world's longest extended reach well from the Orlan platform at Chaivo field in the Sea of Okhotsk, Russia. (Courtesy Rosneft)
Sakhalin-1 consortium member Rosneft has successfully completed drilling a well from the Orlan platform at the Chaivo field in the Sea of Okhotsk, Russia.
Stated to be the longest in the world, the length of the well with horizontal completion is 15,000 m with directional drilling index of 8.0 and a stepout of 14,129 m.
Sakhalin-1 is one of the first large-scale offshore projects in Russia that comprises three offshore fields in Chaivo, Odoptu and Arkutun-Dagi.
Rosneft holds 20% interest in the project, while the remaining stake is with ExxonMobil (30%), SODECO (30%), and ONGC Videsh (20%).
The Sakhalin-1 extended-reach drilling program used 'Fast Drill' technology that combines high-quality modelling of physical parameters along with a structured approach to well design to ensure faster drilling.
Extended-reach drilling also reduces construction costs of associated offshore structures, pipelines, and other infrastructure facilities. As it has a smaller drilling and production footprint, the environmental impact is also significantly reduced.
Chaivo is located toward the northeast from Sakhalin at water depths between 14 m and 30 m.
The water depth in the area of the Orlan platform was 15 m with the nearest shore being 5 km away.
The platform was completed in July 2005 and drilling started in December that year. It comprises minimum structures for crude processing as all produced oil is transported to the Chaivo onshore processing facility. The Orlan steel and concrete structure is capable of withstanding ice and icepacks with the height of a six-story building.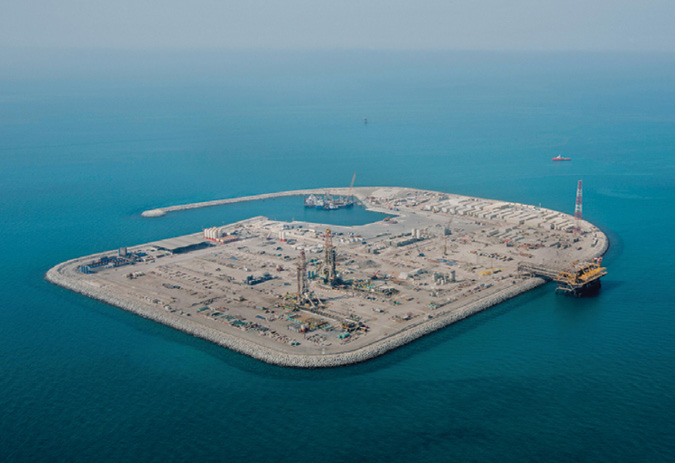 Described as the world's second-largest offshore oil field, the Upper Zakum development partners have agreed to extend the venture to 2051. (Courtesy ExxonMobil)
Upper Zakum offshore venture extended to 2051
ADNOC, ExxonMobil, and INPEX have agreed to raise the production capacity from the offshore Upper Zakum oil field to 1 MMb/d by 2024.
This follows ratification of an agreement to extend the concession by a further 10 years until Dec. 31, 2051.
Upper Zakum, discovered in 1963, is the world's second largest offshore oil field. Abu Dhabi's state oil company ADNOC initiated development in 1977, with INPEX subsidiary JODCO joining as a partner in 1978, followed by Exxon in 2006.
At that point, the joint venture partners began studying options to lift production capacity from 500,000 b/d to 750,000 b/d, eventually settling on an artificial island-based development combined with extended-reach drilling technology to increase recovery and minimize infrastructure needs.
They went on to construct four artificial islands in shallow water to create what INPEX describes as effectively an onshore environment in the offshore field.
Unlike the initial Upper Zakum development, which comprises around 450 wells and more than 90 platforms, the islands provide a sufficiently large footprint to accommodate drilling rigs and to station drilling and production equipment and personnel centrally in offices and living quarters.
This removes costs associated with platform jacket maintenance and satellites.
Future development of Upper Zakum will continue to employ extended-reach drilling and completion technologies to increase offshore production.
Drilling wells from the man-made islands at Upper Zakum is said to be cheaper than installing additional offshore platforms, subsea equipment and pipelines. In recent years, the Upper Zakum development has set several drilling records in the UAE, including the longest well at 35,800 ft (10,912 m) measured depth.
Future phases will make use of advanced reservoir characterization and modeling techniques, as well as modularly expanding existing infrastructure and facilities to maximize efficiency and lower costs.
ADES, Vantage target Mediterranean opportunities
ADES International Holding has entered into a long-term joint venture (JV) agreement with Vantage Drilling International to offer deepwater drilling services in Egypt's Mediterranean basin.
The agreement will allow ADES, currently a jackup provider in the shallow-water MENA region, to generate additional revenue without incurring the extra capex associated with deepwater drilling.
For Vantage, the JV provides access to the Mediterranean basin, increasing the marketability of the company's ultra-deepwater fleet.
The JV will operate the deepwater drilling units in Egyptian waters on a bareboat charter agreement. Discussions are already under way with regional operators, with ADES holding exclusive marketing rights within Egypt.
Dr. Mohamed Farouk, CEO of ADES International Holding, said: "This agreement exemplifies our asset-light model and is a natural development of ADES' strategy that targets optimized cost structures across operating environments. We have a proven track record…within our primary focus in shallow, non-harsh environments. While this remains our core strategy, our long-term JV with Vantage will extend our reach into deepwater drilling while retaining our low-cost mode."