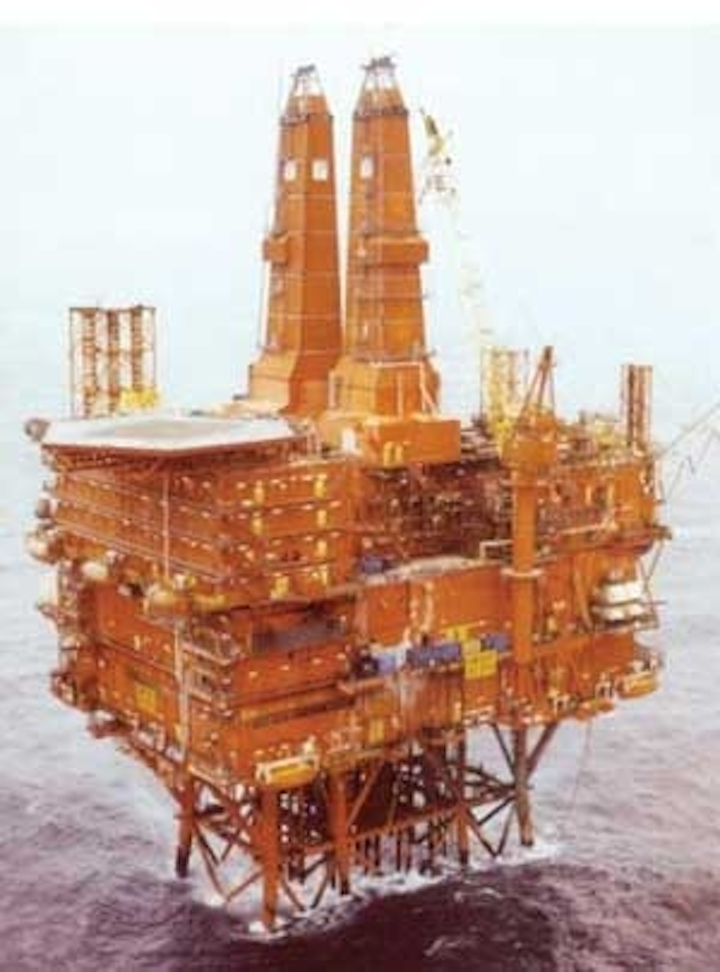 Ian Smith
Delaney Olstad
Richard Segura
Weatherford International Ltd.
Increasingly stringent and expanding offshore regulations are pushing service companies to develop innovative technologies that deliver safe and environmentally sound methods for well plug-and-abandonment (P&A) operations and late-stage interventions.
Well abandonment is an inevitable stage in the life of a well. As offshore oilfields worldwide continue to shift from asset to liability, they must be dismantled carefully to minimize environmental threats and adhere to regulatory requirements. Globally, an estimated 20,000 idle wells have been identified for abandonment, with 60% located in the Gulf of Mexico (GoM). Other major areas enforcing abandonment include the North Sea, Asia-Pacific, and Sub-Saharan Africa regions.
International safety and environmental standards provide the basis for all abandonment regulations. The 1958 Geneva Convention rules and the 1982 Law of the Sea regulations serve as the accepted framework for removal and disposal of offshore structures. Others include the International Maritime Organization standards; the 1992 Review of the Baltic Sea Convention; the Barcelona Convention, 1991; and the Kuwait Convention, 1989.
Individual governments often adopt international regulations, but adjust with modifications for geographic areas to abide by their specific needs and laws. Operating companies have their own initiatives based on international and location specific regulations, as they are ultimately responsible for ensuring that all international and geographical regulations are observed.
Backlog of idle wells
Two of the most highly-regulated areas for well abandonment and intervention are the GoM and the North Sea, encompassing the UK continental shelf, Scandinavia and The Netherlands. The more mature fields are the UK region of the North Sea, governed by the Petroleum Act of 1987 and administered by the UK Department of Environment & Climate Control, which has an estimated 2,000 wells that need to be addressed. Other regions of the North Sea are governed by the Norwegian Petroleum Safety Authority and State Supervision of Mines in the Netherlands, respectively.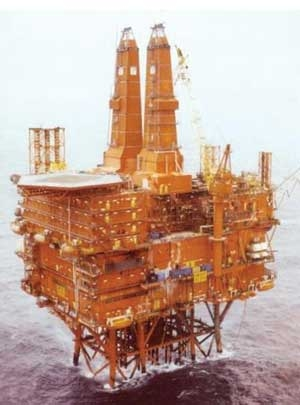 (top) Fixed platform abandonment through existing derrick. (bottom) Subsea P&A, MOST tool.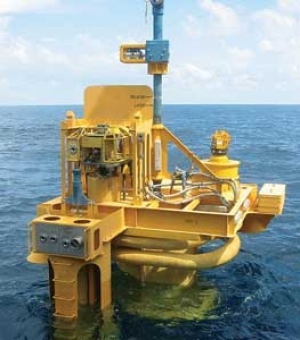 The Gulf of Mexico has an estimated 9,000 wells that are idle, some of them for five years or longer. Demand for P&A services has increased dramatically in the GoM due to irreparable hurricane-damaged structures and changes in regulations that were approved last year.
The primary US regulation for well abandonment is NTL No. 2010-N05, governed by the Bureau of Ocean Energy Management, Regulation and Enforcement (BOEMRE). It states that if a GoM well has not been productive for three or more years, the operating company must put forward a plan, including a timeframe and methodology, to abandon it.
The ruling, the strictest adopted to date for P&A operations, has generated the backlog of thousands of idle wells that need to be decommissioned. Following last year's Macondo incident, changes relating to drilling, well and field development are also anticipated to impact regulations governing existing mature fields, specifically well integrity issues, well abandonment, and structural decommissioning.
The move is expected to have global implications, as individual governments are reviewing existing regulations and introducing new standards to cover well abandonment procedures where in-depth measures currently are not in place.
Safety, efficiency
From a service company standpoint, the focus for P&A operations is on the provision of operational excellence. Companies must be able to deliver products and services to clients that are not only cost- and time-efficient, but also safe and environmentally responsible as well. These products and services must comply with the international and ever-changing regional regulations.
The focus on safety has brought changes in the companies' procedures in selecting skilled personnel, competency training, equipment integrity, and ensuring that risks are identified and mitigated as effectively as possible.
Weatherford International Ltd. has a suite of well abandonment products and services that provide end-of-field services, from initially maximizing production from aging wells to ensuring their safe and efficient abandonment. The company's technologies are designed to meet international and regional safety and environmental standards.
The array of technologies include new methods such as rigless hydraulic pulling and jacking units, along with more conventional light-duty work decks, cantilever systems, casing jacks, wireline, coiled tubing, tanks, pumps, tubular running services and cutting tools. Pipeline services include purging, capping, high pressure water jets and topside cold-cutting. Plugging options include cement plugs, inflatable packers, and bridge plugs.
Fit-for-purpose
In one of the largest offshore abandonment projects undertaken, the company provided intervention tools including coiled tubing (CT), wireline, innovative cutting, pinning and pulling systems in a two-stage program to plug and isolate the reservoir and cut and recover tubulars in the abandonment of 40 wells in the Northwest Hutton field in the North Sea. In the first phase, CT and wireline cementing were used to set cement plugs in the wellbore through the existing completion strings. The second phase involved recovery of 36,450 ft (11,110 m) of tubing and 23,200 ft (7,071 m) of conductors along with casing, using two existing platform drilling rigs.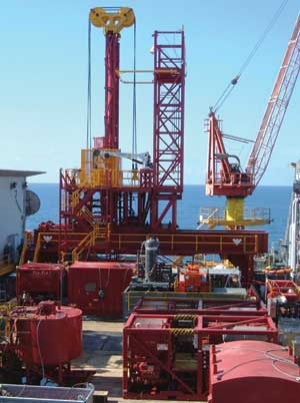 Rigless well and abandonment system.
The project was carried out in conformance with UK regulations, operator policies, and industry standards. The regulations specify that two barriers be placed between hydrocarbon zones and the surface, and one barrier between water zones and the surface. For this field, ensuring conformance required installation of a permanent cement barrier immediately above the reservoir. The operation, which included more than one million man hours, was deemed a success and was completed with no injuries or environmental incidents.
In another operation, 15 multi-string wells and two single-string disposal wells were abandoned on the Iwaki platform well in offshore Japan using cutting and boring equipment. After the conductor was cut, pulled to the surface, cleaned and laid down in 12-meter (39 ft) sections, the wells were cut at 653 ft (199 m) below the seabed. A drilling rig and a dual-drill boring machine were used to pull the conductors and tubulars out of the wells. Nearly 6 mi of multi-string conductor weighing 2,100 tons was recovered to the surface. The operation required 245 dual bores and 245 saw cuts to lay down the 241 sections.
Despite a poor cementing job on the inner string and concerns that the aging platform would not be able to handle the heavy load, there were no accidents or environmental issues during the 62-day operation.
The growing market for subsea well abandonment also is posing technical challenges for the industry. For subsea well abandonment and well suspension, the Mechanical Outside Single Trip (MOST) tool system can cut and retrieve multiple cemented strings in a single trip, therefore minimizing rig time. The system also can recycle the wellhead, which minimizes damage to seal surfaces. It offers three cutting options: tension with mud motor; compression with mud motor; and compressing with a marine swivel or top drive rotary. Since it was introduced in 1991, the system has been deployed in 1,500 wells globally, from either semisubmersible rigs or monohull vessels.
Challenges in the GoM
Conformance to P&A regulations resulted in a safe and incident-free plug and abandonment operation for two wells on a hurricane-damaged platform in the GoM. In this case, a lift boat was equipped with a cantilever system to support an adjustable, rather than welded, angled work deck that extended off the side of the lift boat and matched the 20º angle of the wells. The cantilever system was designed with two 50,000-lb single-line winches.
For the first well, 10 ¾-in. and 16-in. casing, cemented into 30-in. conductor pipe, were mechanically cut and pulled using remotely-operated, self-clamping and self-aligning guillotine saws that provide multi-string capabilities. The hydraulic clamping feature reduced risk, while a hydraulic stabilizer provides better cutting efficiency. A problem developed after the 10 ¾-in. casing was cut, while the hydraulic cutter was being run to its operational depth in the 16-in. casing. A camera run into the wellbore confirmed that the 16-in. casing had separated 12 ft (3.65 m) above the mudline.
The guillotine saw was engaged 20 ft (6.1 m) above the water line to cut off the casings and allow entry into the wellbore. The saw was then deployed under water to cut the 30-in. and 16-in. casing 5 ft (1.5 m) above the mudline. After those sections of casing were retrieved, the loose piece of 16-in. casing was pulled out with a spear run on 3 ½-in. drillpipe. The same size drillpipe was used to deploy a mechanical cutter to cut the 30-in. casing 15 ft (4.5 m) below the mud line, allowing for clean removal of the remaining casing and conductor.
The second well's operation involved removing the crow's nest and cutting and pulling 9 5/8-in. casing cemented inside 30-in. conductors. In accordance with GoM regulations, two abandoned pipelines were first removed by divers. The guillotine saw was used to cut off the casings below the crow's nest and allow wellbore entry. The hydraulic mechanical cutter was deployed on 3 ½-in. drillpipe to cut the casing and conductor 15 ft (4.5 m) below the mudline. Both were easily retrieved.
A rigless solution
Among the newer advances in P&A and intervention solutions are technologies such as the diesel-powered hydraulic pulling and jacking unit (HP&JU) that can be deployed both for P&A operations and for interventions to bring mature wells back online. Since it was launched in 2006, the technology and resources have been used successfully in several long duration multi well P&A operations in the GoM. The use of these units continues to increase in the GoM, and expand globally, in both activity levels and types of applications that can be carried out.
The development and deployment of the HP&JU system is emerging as a game-changer in the way that P&A and end-of-field services are being conducted. It is being used as a safe, cost-effective alternative to deploying expensive and unwieldy jack-up rigs, workovers, or snubbing units.
The HP&JU is designed in modules, and is rigless, meaning it can be placed on offshore platforms that don't have existing derrick systems, have downgraded their derrick system, or have damaged derrick systems or platforms. The modular hydraulically-powered mast sits directly above the well. Once rigged up, the unit is independent from the crane, and can withstand winds up to 69 mph. It is mobile, and can skid from well to well, leaving a small footprint. The design also allows a blowout preventer to be placed under the unit.
In one GoM operation, an HP&JU was used to kill and plug 10 wells. The operations were scheduled to be conducted over 342 days, but because of the operational efficiencies involved with the HP&JU and crew, the job was completed 108 days ahead of schedule. This reduced the total operating costs of the client by 33%.
More Offshore Issue Articles
Offshore Articles Archives
View Oil and Gas Articles on PennEnergy.com