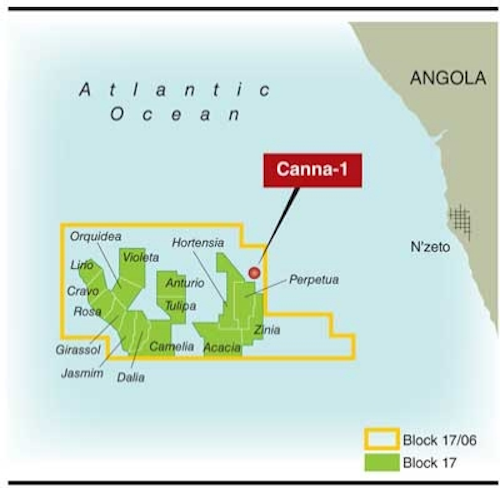 A real time look ahead of the bit reduces uncertainty
Bob Radtke
Technology International Inc.
Editor's note: This is the third of a three-part series on seismic while drilling. Part I reviews the primary objectives for employing SWD services in critical offshore wells. Part II focuses on the history of seismic while drilling technology beginning when the only SWD services available used the noise generated by a drill bit as the downhole seismic source up to technologies currently being used. Part III describes in more detail recent developments for SWD services, including source-at-surface SWD and a new generation of source-at-drill bit SWD systems.
Even with today's modern seismic acquisition, processing, and interpretation technology, a geological prognosis solely derived from surface seismic data carries a high degree of uncertainty and geological risk. Accurate, high resolution seismic data often are not available for critical deepwater development projects because of inherent limitations in surface seismic technology and difficulties in getting an accurate characterization of formations where salt layers are present. Use of borehole seismic technology while drilling can play an important role in generating more accurate, higher resolution seismic data to reduce the risks and uncertainty of deepwater drilling.
Seismic while drilling (SWD) helps reduce wireline VSP (vertical seismic profiling) costs and risks, provides geophysicists and drillers with valuable information to optimize drilling efficiency, and provides added guidance to the target, with the ability to predict pore pressure ahead of the bit and to verify reservoir models in real time. Economic benefits result from faster ROP, fewer interruptions to rotating hours, fewer hole problems, fewer casing strings, faster completions, fuel savings, less formation damage (particularly when combined with underbalanced drilling), and the very important avoidance of blowouts. Extensive data analysis and interpretation software and services are available from several service companies to utilize the additional data from SWD.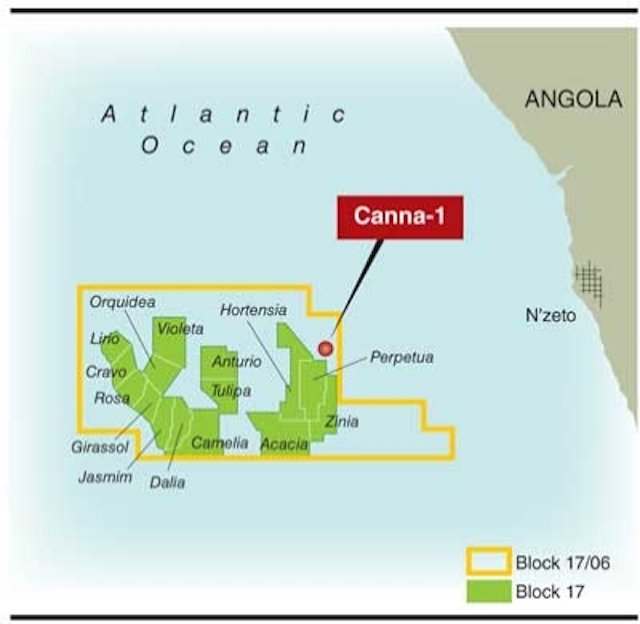 Some drilling risks are illustrated here. Geohazards include shallow gas, slope stability, overpressured zones, gas hydrates, and salt.
With current and future developments, an operator will be able to detect in real-time drilling hazards created by unknown pore pressures, undrillable tars located in salt, and difficult to drill rubble zones. There are examples of $5 million to $55 million being spent on remediation after drilling into undetected tars in the GoM. New downhole sonic source technology offers the potential to avoid these costs.
For deepwater operations it has been established conclusively that the source-at-surface SWD mode is currently the only complete and economically acceptable deepwater SWD solution for supply of seismic information ahead of the bit. This service was first provided by Schlumberger in 2003, and recently by Baker Hughes, and Halliburton. 3D-VSP is a standard commercial service offered worldwide. The service is used offshore in high-risk drilling programs, but it is expensive and generally not affordable onshore. For exploration, the drilling operation must be stopped while the wireline geophones, and, in some cases recording tools, are run into the hole. A surface sonic source is used and geophones record the returns. Although these services are often used with great success, interruption of the drilling process is expensive and increases operating costs and risks.
Other recent developments include new downhole SWD signal sources that ultimately will provide for routine source-at-bit rather than source-at-surface SWD. Applications using ocean bottom cable at shallow depths or permanently deployed seafloor geophones, source-at-bit SWD can provide greater benefits. It is important to note that this reference to source-at-bit SWD does not refer to the original drill-bit derived SWD technologies (e.g., Baker Hughes TOMEX, OGS/ENI SeisBit, Schlumberger DBSeis, or IFP TRAFOR), but rather downhole tools with an independent seismic source at or near the bit. The advantages of such tools are related to the uncertainty about what lies ahead of the bit.
The geological prognosis
Depending on the level of geological uncertainty, some or all of the following data sources are used to construct the geological prognosis:
Surface seismic (the term is generically applied to both land and marine seismic data)
Borehole seismic and/or SWD derived seismic profiles from offset wells
Wireline and/or LWD logs from offset wells
Pressure profiles from offset wells
Lithological data and descriptions of drill cuttings and core samples from offset wells
Micropaleontological data from offset wells.
In situations with limited geological uncertainty, composite wireline and/or LWD logs are the standard tools for geological prognosis. However, even in those situations, the other data sources mentioned will have played roles in constructing the geological prognosis. In situations with very high geological uncertainty, without applicable wireline and/or LWD reference logs or other offset data available, the geological prognosis is constructed entirely from surface seismic information. Even with today's modern seismic acquisition, processing, and interpretation technology, a geological prognosis solely derived from surface seismic data carries a high degree of uncertainty and consequential geological risk.
It is the main duty of the geological staff associated with a well in progress to determine the relative position of the well vis-à-vis the original geological prognosis, to update and amend that geological prognosis, and to communicate the changes in a timely manner to all stakeholders (G&G, drilling, reservoir, land management, and commercial function) within the operator's organization. The geological staff is confronted constantly with the question: "Where are we?"
Ideally, the answer to that question is "not linked exclusively to surface seismic." LWD derived real-time resistivity and sonic logs are constantly, and frequently automatically, cross-correlated with those logs embedded in the original geological prognosis. Automatic stretching and/or compression algorithms indicate in real time if a geological section identified in the original prognosis is coming in higher or lower, if the section is likely thicker or thinner, and to what extent the entire geological prognosis needs to be amended and/or reprocessed. The final outcome of this effort drives the drilling and completion programs.
In more uncertain geological situations, a conclusive answer to the question "where are we?" is much harder to come by. Often, cross-correlation of seismic derived synthetic sonic logs versus LWD real-time sonic or density logs is attempted. Some of these efforts have been very successful in describing "where we are."
It is here that source-at-bit SWD provides the greatest benefits. Real-time updates of the entire seismic profile using SWD derived transit times, may be achieved within a time frame acceptable to standard well operations and provides a timely and reliable response to any "Where are we?" questions.
Source-at-bit SWD technology can be combined with complex surface receiver arrays (geophones) to deal with vexing three-dimensional geological problems. Source-at-bit SWD with complex surface receiver arrays can supply solutions to complex faulting, natural fracture (density and direction) detection, and other geological "where are we?" problems not clearly defined by surface seismic. The technology is applicable to both vertical and horizontal wells and materially improves the utility of the existing surface seismic data. The ability to position receiver arrays along the anticipated well path, parallel or perpendicular to anticipated faults, and/or for the purpose of resolving other complex geological uncertainties should make source-at-bit SWD the preferred technology. Source-at-surface SWD technology does not deliver comparable results in these geological settings on identical economic terms.
Future SWD services
Recent events in the Gulf of Mexico reinforce the need to reduce risks and uncertainties in drilling critical deepwater wells, not just in the Gulf, but worldwide. Across the industry, there is increased recognition of the substantial benefits of SWD services, and major service companies are beginning to refocus efforts in this area.
Exploration and production technologists have long recognized that a breakthrough in borehole SWD providing real-time imaging ahead of the bit for accurate pore pressure determination and geosteering, drill bit location, reservoir model verification, and near wellbore diagnostics would significantly lower drilling and completion costs; thereby, adding wells and reserves while improving safety. The industry anticipates the multiple benefits of greater pore pressure accuracy ahead of the bit, leading to increased confidence in drilling automation and including automatic chokes and other well control features.
There are current source-at-bit R&D projects based on the use of unique downhole noise sources (rather than a surface noise source) whose sound frequency can be controlled from the surface. These controlled seismic impulses will lead to more accurate pore pressure prediction and reservoir model verification.
One example is a unique low-to-mid frequency (1 Hz to 1 KHz) borehole sparker acoustic source developed during a six-year U.S, DOE NETL research program conducted by Technology International Inc. The initial innovation was the discovery of a unique sparker with a controllable lower frequency required for greater acoustic transmissibility and optimized resolution. The source was demonstrated successfully on the drill string at the DOE RMOTC Wyoming field test center, and is in use on wireline operations with the cooperation of oil and service companies.
New source-at-bit SWD tools are being designed for deep oil wells in harsh environments where corrosive fluids with high temperatures and pressures occur. The systems aim to increase accuracy and resolution of seismic and other geological and geophysical methods; implement new methods of data acquisition, processing, interpretation, and integration of multiple technologies and data sets into refined geologic and engineering models that guide the successful recompletion of existing oil reserves; optimize oil field development; and manage for maximum economic oil recovery.
New and existing SWD systems can save millions of dollars by avoiding blowouts, eliminating contingent casing strings, enabling geo-steering to reach desired targets, and reducing flat time. Faster drilling and elimination of blowouts provides for much less impact on the environment and increases public trust. Rapid completion of wells also means fewer pollutants. A substantial reward is the potential to recover additional oil reserves which would otherwise go unknown or unreached.
More Offshore Issue Articles
Offshore Articles Archives
View Oil and Gas Articles on PennEnergy.com