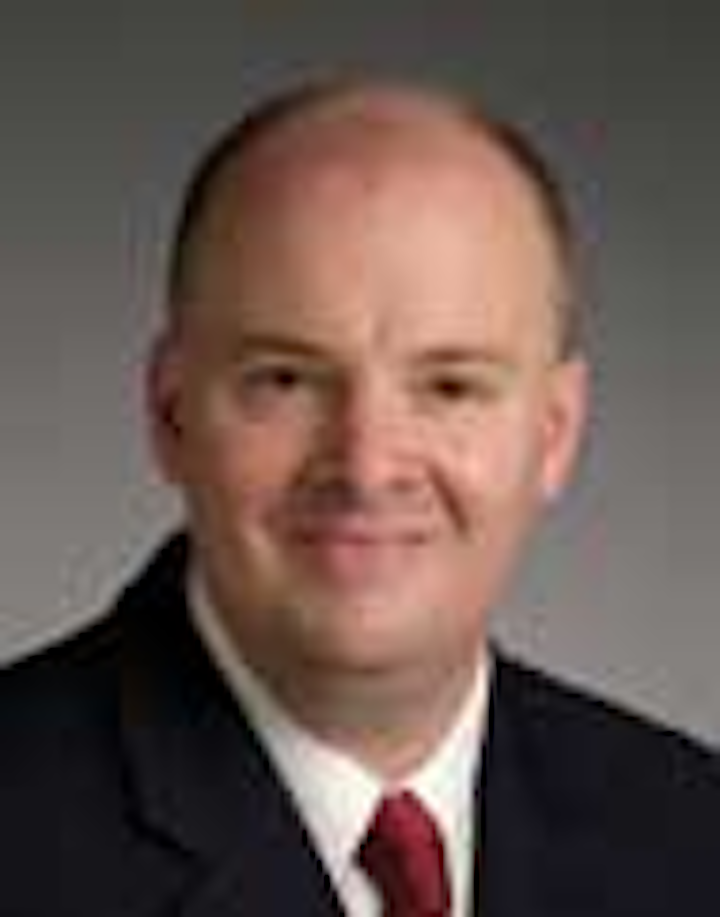 | | | |
| --- | --- | --- |
| | | Bruce Beaubouef Houston |
Reducing drilling and development spend has largely been the focus of service and equipment providers in the Gulf of Mexico, with the aim of lowering costs at the most capital-intensive period of asset lifecycles.
In a recent report, consulting firm Douglas-Westwood (DW) says that opex costs have grown in line with other upstream costs, from 7% CAGR (compound annual growth rate) from 2010 to 2014 in the Gulf of Mexico.
In its analysis, DW found that the North American offshore market has some of the highest overall MMO (maintenance and modification offshore) costs per barrel - more than twice the global average.
"Historically, offshore opex has been largely ignored as a critical driver of deepwater project economics, yet this is beginning to change," the firm said. The current rate of growth combined with the overall operational cost in the Gulf of Mexico is "not sustainable," Douglas-Westwood contends. "Operators are deferring and cancelling many historically routine operational objectives as long as they stay within safety and regulatory guidelines."
Budgets for maintenance and modification projects are now being revisited and contractors will feel the impact, says Douglas-Westwood. "Within our offshore support sector clients, many firms typically point to the large proportion of revenue that is production-linked, implying that this insulates from the effect of oil price cycles," says the DW note. "While this may be true up to a point, the effect of the current prolonged downturn clearly reaches further than exploration and development activities."
Mergers and acquisitions are likely to be a result of this operational spending compression, but there are still many efficiencies to be shaken out, the firm says. Practices such as consolidating projects and optimizing contracting processes are already producing results in many cases. With breakeven economics at $70/bbl or higher for some Gulf of Mexico prospects, recognition of operational costs and streamlining the value chain can no longer be overlooked.
Noble takes delivery of North Sea Mariner jackup
Sembcorp Marine has delivered what it claims is the world's largest jackup drilling rig to Noble Corp. It will drill wells on Statoil's Mariner heavy oil development in the UK's East Shetland basin under a four-year charter agreement.
TheNoble Lloyd Noble is a harsh-environment unit based on the GustoMSC CJ70 design and Statoil's "Category J" specifications.
It has an operational air gap of 69 m (226 ft) and can operate in a water depth of up to 150 m (492 ft) in harsh environmental conditions, with a maximum total drilling depth capacity of around 10,000 m (33,000 ft).
This is also the first offshore structure of its kind to fully comply with both Norwegian and UK regulatory standards, Sembcorp adds, and is uniquely suited for operation over a very large platform or in a subsea configuration. Construction took 31 months.
Baker Hughes receives license for ExxonMobil technologies
ExxonMobil has awarded Baker Hughes Inc. a limited international license to its Alternate Path technology patent portfolio for services of gravel-packing cased and open-hole completion wells.
Alternate Path technology was developed and patented by ExxonMobil to improve the reliability of wells completed in sand-prone reservoirs. The technology provides alternate flow paths called shunt tubes in the downhole tool used for packing gravel in the producing sections of a well. The shunt tubes enable the packing operation to continue when sand prematurely blocks the well annulus, which would stop a conventional packing operation. The shunt tubes divert the gravel slurry around sand blockages and through distributed portholes to fill voids in the annulus until a complete pack is in place.
Sara N. Ortwein, president of ExxonMobil Upstream Research Co., said: "Alternate Path technology is one of several sand control completion technologies developed by ExxonMobil to improve reliability of sand-prone production wells. When the geology and the economics of a development call for open-hole completions, Alternate Path technology is the technique preferred by ExxonMobil."
The well packing license allows Baker Hughes to produce and deploy Alternate Path technology and gravel packing services for ExxonMobil affiliates around the world and for projects in which the operator has an interest.
Zac Crouch, vice president, completions and wellbore intervention at Baker Hughes, said: "Alternate Path technology uses a field-proven design that is widely accepted by the industry. The screens extend our robust sand control portfolio, which helps operators reduce uncertainty and maximize sand-free production."
Hyundai delivers world's largest semi
Hyundai Heavy Industries (HHI) has deliveredOcean Greatwhite, the world's largest semisubmersible drilling rig, to Diamond Offshore Drilling.
TheOcean Greatwhite is 123 m (404 ft) long and 78 m (256 ft) wide. It is capable of operating in water depths up to 3,000 m (9,842 ft) and drilling to a depth of 10,670 m (35,000 ft) from the sea surface.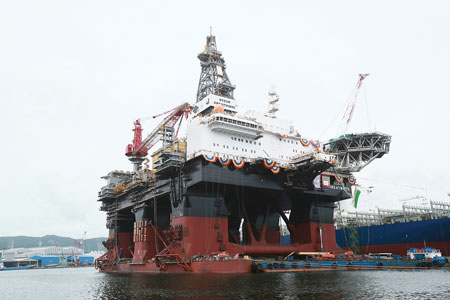 Ocean Greatwhite, the world's largest semisubmersible drilling rig, to Diamond Offshore Drilling. (Courtesy HHI)">
Hyundai Heavy Industries (HHI) has deliveredOcean Greatwhite, the world's largest semisubmersible drilling rig, to Diamond Offshore Drilling. (Courtesy HHI)
The rig will be chartered to BP for operation in the Great Australian Bight from October 2016.
HHI won the $630-million rig construction contract in 2013 and has delivered four other drillships to the Houston-based drilling contractor.