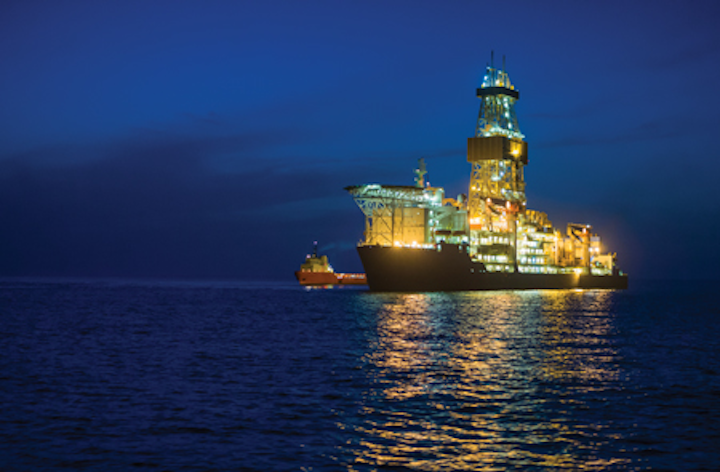 This year's edition ofOffshore and IHS's annual survey of the Top 10 drilling contractors finds some compelling results. Chief among them is the strong possibility that the most profound changes to the sector are yet to come. Indeed, the drilling contractor segment of the industry is arguably taking the greatest hit of all sectors during this downturn. But, the one significant change that has been anticipated for some time but has not yet occurred is consolidation.
The author of the accompanying article to the Top 10 survey inside this issue,Cinnamon Odell with IHS Petrodata, points to declining rig demand as a primary factor. She says that in 2017/2018, the offshore rig industry "should begin seeing more consolidation among rig contractors as sales of both individual rig and entire companies will become necessary due to sustained low demand in response to continued low oil prices, and those contractors with cash on hand will be able to take advantage of the market and its competitors."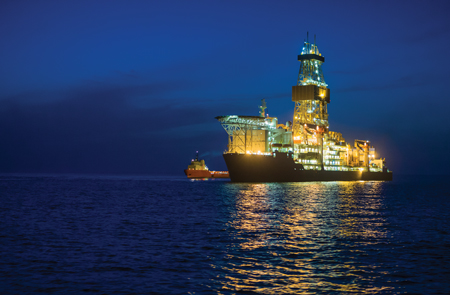 Night time view of a support vessel next to the illuminated BP-operated ENSCO DS-3 drillship at sea in the Gulf of Mexico. (Courtesy BP)
In reviewing this year's survey results, it is interesting to note that the only change to the listing of companies that made this year's Top 10 is their order.
Odell also expects that by the end of this year, many more rigs will have been scrapped and very few new orders will have been placed. Since the beginning of 2014, 66 units have been removed from the fleet for various reasons.
Perhaps the biggest change from last year's survey is the number of rigs working, as operators terminated charters and new contracting declined. Since the end of 2014, the total number of rigs working has dropped by 161 units to 519. This year's Top 10 drilling contractors witnessed only a marginal share of that decline. Its fleet of working rigs dropped from 47.8% to 45.3% year-over-year.
Odell's full market analysis with regional highlights beginshere.
New regulations
Another relevant change to come in the drilling sector is the impending release of a new BSEE rule for BOPs and well control requirements. The rule aims to enhance well control and equipment reliability, and includes a suite of reforms in well design, well control, casing, cementing, real-time well monitoring, and subsea containment. Also included in the new rule are several post-Macondo industry standards to establish minimum requirements for the design, manufacture, repair, and maintenance of BOPs. Following BSEE's in-house review, the proposed rule will go before the US Office of Information and Regulatory Affairs in the US Office of Management and Budget.Offshore Editor Sarah Parker Musarra reviews the details of the proposed rule and its status begins here. Musarra's comprehensive report includes a conversation with BSEE officials: Dough Morris, Chief of Offshore Regulatory Programs; and Allyson K. Anderson, Associate Director.
Meanwhile, one equipment supplier believes that the 90-year-old BOP technology has reached its design limit, and that a next generation is required to further mitigate the possibility of another Macondo-type incident from happening again. The case for new BOP technology beginshere.
David Paganie