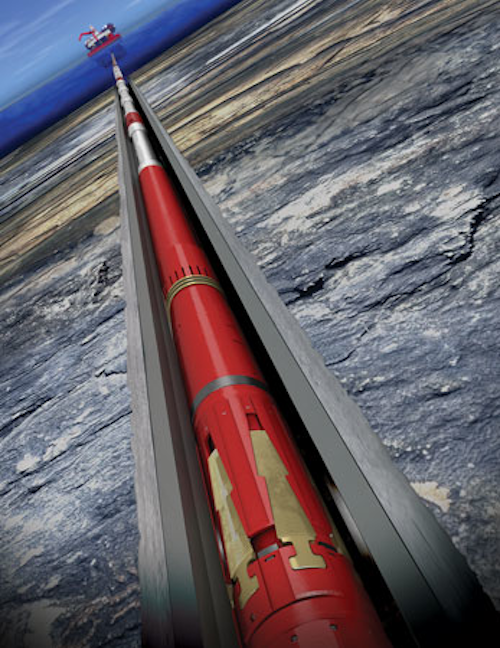 Advanced suite of D&C products to help operators drill more effectively

Bruce Beaubouef
Managing Editor
In the midst of one of the most severe and prolonged downturns in offshore E&P, some downhole service providers are increasing their offerings with new technologies and systems that are designed to help operators save money and work more efficiently.
Recognizing that tough times call for leaner and more efficient operations, Weatherford International has unveiled a new suite ofdrilling and completion tools that promise to help operators reduce risk, minimize cost, and increase production.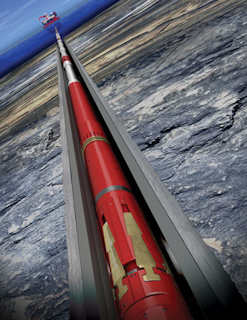 The new SwageHammer integrated liner-hanger system has been designed to address several challenges related to wellbore integrity, Weatherford says.
Recently, four members of Weatherford's executive team met withOffshore to discuss these product launches, and the impact they expect these technologies to have on the market. The officials included Mark E. Hopmann, Vice President, Well Completion Technologies; Brent Emerson, Vice President, Well Construction Products; Bill Lane, Vice President, Emerging Technologies, Artificial Lift Systems; and Iain Cook, Vice President of Secure Drilling Services.
Together, they offered their thoughts on reducing the cost ofdeepwater development; dealing with high temperature/high-pressure formations; maintaining wellbore integrity; and the impact of the new well control rule issued by the US Bureau of Safety and Environmental Enforcement (BSEE).
•••
Offshore: What are some of the key technologies that will help reduce the cost of deepwater projects?
Hopmann: One of the key things that we're trying to do is to eliminate the total length of time it takes the operators to complete the well without sacrificing functionality. Let's say, for example, that an operator needs to case and cement a wellbore across the reservoir to achieve zonal isolation. We have created new technologies to solve this problem, such as the TerraForm packer. The TerraForm packer allows drill crews to remove the casing string, and cement from the well design and still maintain zone-to-zone isolation across the reservoir. This saves the operator a massive amount of money by reducing the amount of equipment needed and also reducing rig time.
If you look at full-field development costs, going from a cased-hole, full-field development on multiple wells to an openhole development that gives you the same functionality can save $100 to $200 million. That's quite a large magnitude of savings achieved by changing your completion philosophy.
What we've found is that operators are willing to explore new options, and that helps bring new technology to the forefront. When the savings that result from the new technology are so dramatic, it tends to shorten the development cycle and the field-trial cycle because there's incentive to bring the technology to market, especially in today's price environment.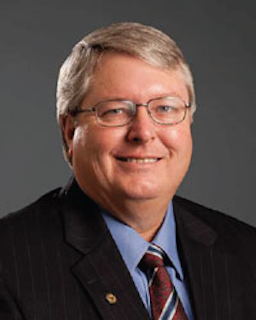 Mark E. Hopmann, Vice President, Well Completion Technologies, Weatherford International
Offshore: What kind of technologies and materials are necessary to deal with temperature and pressure in ultra-deep formations?
Emerson: There are a lot more high-pressure, high-temperature wells in the market today than in years past. This has driven us to develop materials with very high yield strengths.
In the last five years alone, composite technologies have changed dramatically. Different blends of materials, as well as nitrile technologies, have allowed us to push into much higher temperatures and higher pressures.
The future of metallurgy is going to be all about strength and the ability to work in corrosive environments. I see a shift away from elastomers toward composites, thermoplastics, and new blends with different fibers, or even applying some nanotechnologies.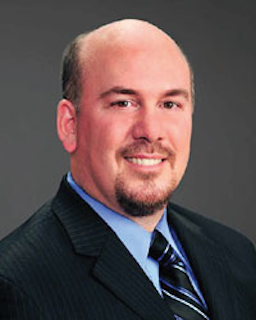 Brent Emerson, Vice President, Well Construction Products, Weatherford International
Lane: In the not-too-distant past, nanotechnologies were considered new and exotic. Now, they are becoming somewhat routine. We are also seeing more carbon-fiber technology, which gives you much greater strength with a good weight advantage.
Finally, a lot of new equipment designs are using metal-to-metal sealing technology. There is a wide range in elastomer products in terms of sealing and dynamic applications. Many tools can seal at 400° or even 500° - but in a dynamic situation as part of a system that moves, typically the maximum is around 350°. That needs to increase to enhance pumping technology, for example.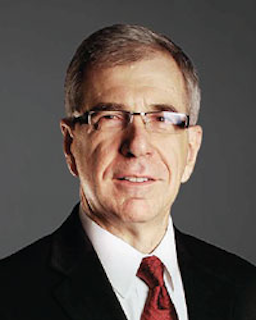 Bill Lane, Vice President, Emerging Technologies, Artificial Lift Systems, Weatherford International
Offshore: How are advances in visualization expected to improve drilling capabilities in the future?
Cook: Downhole data visualization has been a key part of the drilling process for a long time - from the first introduction of electronic drilling recorders through to today, when it's common to use time-based and depth-based plots for more enhanced data interpretation. The ability to better visualize what is happening in the wellbore allows us to make better decisions with more confidence. Equally important to data visualization is data aggregation. By tying systems together to produce better visualizations and analytical data, the operator is able to make even more informed decisions, bringing us one step closer to an automated and standardized drilling process.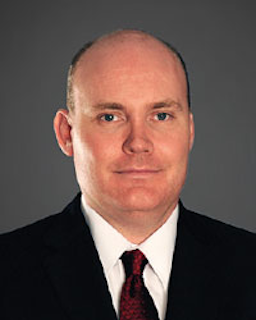 Iain Cook, Vice President, Secure Drilling Services, Weatherford International
Offshore: What new technology do you anticipate or project for wellbore integrity?
Emerson: Wellbore integrity is one of the most important aspects of the well-construction business. One of the newest technologies at Weatherford is our SwageHammer integrated liner-hanger system, which addresses several challenges related to wellbore integrity: How do you eliminate leak paths? How do you eliminate holes or ports? How do you eliminate threaded connections? How do you make sure that the elastomers are paired with the right backups? How do you make sure that the products are properly in place downhole?
You also can't talk about well integrity without talking about cementing. Using the right type of centralization is critical. But of course you also have to be able to get the casing to the right depth. That's where you need reamer shoes, the ability to rotate, drilling with casing or liner, and the right running tools that allow for high torque.
Offshore: How is real-time data affecting your capabilities and performance downhole?
Lane: Real-time continuous production monitoring is really changing the game of how we manage our wells. Thirty years ago, you would be lucky to find a downhole gauge in 10% of wells worldwide. Today, Weatherford alone has not only installed gauges, but also has installed production software on 480,000 wells.
The data that you produce through monitoring has to be managed; otherwise it just gets in your way. With a management system, you receive signals that tell you if something is starting to go out of specification. If something is getting too hot or if you've pumped off a well, the system will alert the engineer and tell him where his priorities need to be that day.
Well conditions are always changing, and without monitoring, you are assuming that the well will be just as you left it. Real-time monitoring and data can save you a lot of money by enabling you to stop operations or make repairs before too much damage is done.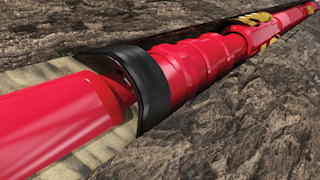 Weatherford says that its TerraForm packer provides an alternative openhole option that can generate meaningful cost savings in complex wells needing isolation.
Offshore: How do you see the new BSEE well control rule affecting deepwater activity in the Gulf of Mexico?
Cook: The new rule is a positive step forward in the industry. I believe it will make for more efficient operations in the long term, and it will also make operations safer. BSEE took a collaborative approach, and involved the right subject matter experts. We appreciate BSEE's efforts, and are keen to work within the guidelines that the well-control rule sets out.
I think the guidelines are more than workable - especially the part that talks about maintaining the drilling windows below 0.5 lb/gal. Previously, the BSEE rule mentioned static bottomhole pressures within 0.5 lb/gal; it is now equivalent mud weights on bottom - which certainly helps because it allows us to better manage the drilling window with pressures.
Hopmann: One of the things that will impact us on the completions side is that with the new BSEE rule, they are going to require a lot more products to meet API and ISO standards and in some cases third-party verification testing. Virtually every new Weatherford completion tool is qualified to the latest API standards, whether it's V1 for safety valves and ball valves or V0 for production equipment, packers and annular safety systems.
We are applying our engineering background and know-how to ensure that we meet or surpass the latest round of standards. This applies even to decades-old technologies such as a cast-iron bridge plugs and cement retainers. Operators are now asking us to develop a V3- or V0-rated products to meet BSEE ratings and demonstrate to regulators that the technology is suitable for offshore use.
Lane: The same principle applies across all components, including lift systems. There have always been customer-producer standards that have not been consistent between producers. In recent years, Weatherford has typically picked out the most difficult one and tried to comply with that - and then we know that we can comply with the market in general. That's still our position. As new standards come out, we will shoot for being able to qualify our equipment to the most difficult standard, and that will open the market in other areas as well.
Offshore: What will be the impact of this downturn on safety, efficiency, and personnel when things pick up? Will it be difficult to ramp back up?
Hopmann: One of the programs that we're starting this year is a graduate recruitment program called NextGen. It's a two-year development program that brings new graduates up to speed on all of the technical and management skills they will need to operate in this industry. Our global plan is to hire 250 new graduates over the next 12 months and start preparing them to work in the field as we come out of the downturn.
Emerson: I think safety is always of the utmost importance to our organization and to the oil and gas industry. One beautiful thing that occurred for Weatherford during this particular downturn is that our safety record actually improved throughout 2015, and is still improving throughout 2016.
In terms of efficiency - which directly impacts service quality, and the ability to provide things that our clients desire - we measure our performance in various areas through a system called the Weatherford Performance Tracking System (WPTS). This system helps us take a closer look at where we're excelling and what we may need to change and improve.
We recognize that when the upturn comes, we will be bringing a lot of people back into the industry, along with new hires, so there will be a certain amount of on-boarding that will need to take place.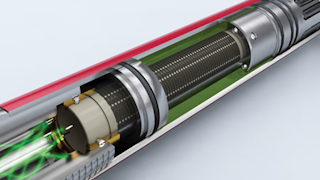 RFID downhole technology is another area Weatherford is addressing to reduce costs, in this case by lowering the amount of rig time that it takes to deploy tools downhole.
Offshore: How is Weatherford positioning itself to remain competitive during this downturn?
Hopmann: We're trying to offer products that have demonstrated ways to reduce costs. One example is our portfolio of products that use RFID downhole technology, which can lower the amount of rig time that it takes to deploy tools downhole. If we can reduce the total amount of time it takes to deploy the tools and complete the operation - whether that's drilling, cementing, or completion - that's a good way for us remain competitive in this environment. We can demonstrate to our clients that we can deliver the same type of completion at a substantially lower cost.
Lane: A lot of the focus today is on improving production on existing, mature wells. Production optimization systems help operators monitor and then manage production to make sure that they're getting the most out of the systems they already have. Quite often this is the best thing you can do in terms of leveraging your resources to get the greatest possible production at the lowest possible cost. The downturn has forced people to sort of hunker down and try to be the most efficient and most productive they can be.
Emerson: Two further areas for reduction are nonproductive time and flat time. Flat time is planned for at the outset of an operation; it's understood that there will be some time during which no drilling takes place. If we can shorten that flat-time duration using different technologies, then we can add massive value to the client that is much greater than the cost of deploying the technologies.
Nonproductive time is a key metric for Weatherford in terms of comparing ourselves to our competitors. We've heard from our clients that our nonproductive time is significantly lower than a lot of our competitors in the marketplace. And we're able to prove it, using data from the WPTS. It's not just about the cost of the product or service, it's about the value that it brings.
Hopmann: If you look at the brownfield market in general, a lot of clients are experiencing problems with aging wellbores. They're watering out, they need to deepen a gas-lift injection point, they have damaged seal bores or damaged equipment inside of the well.
One of the ways that Weatherford is addressing this problem is through our Renaissance system. Renaissance is a complete suite of technologies that brings new life to old wellbores. We can go in and repair these problems, and restore production to brownfield wells.
Editor's note: A video of this Q&A session can be found at http://www.offshore-mag.com/video/custom-video-channels/weatherford-q-a.html. Further information on the referenced downhole technologies can be found on page 62.