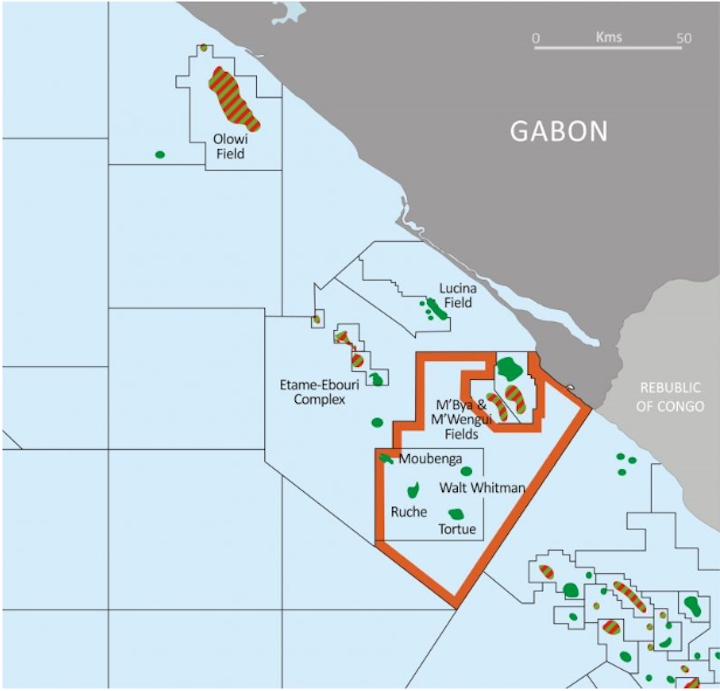 Courtesy Panoro Energy
Offshore staff
OSLO, Norway – The Borr Norve jackup has completed DTM-4H, the first of the phase 2 Tortue development wells in the Dussafu license offshore Gabon.
According to Dussafu partner Panoro Energy the well was drilled in 116 m (380 ft) of water as a horizontal producer through the Gamba reservoir.
It included a long horizontal section of good-quality, oil-saturated Gamba sands. The subsea tree has also been installed and is ready for hookup early next year. The rig has since spud the DTM-5H well.
Panoro anticipates first production from the phase 2 Tortue wells next March, with all four phase 2 wells set to come online by June 2020.
12/10/2019