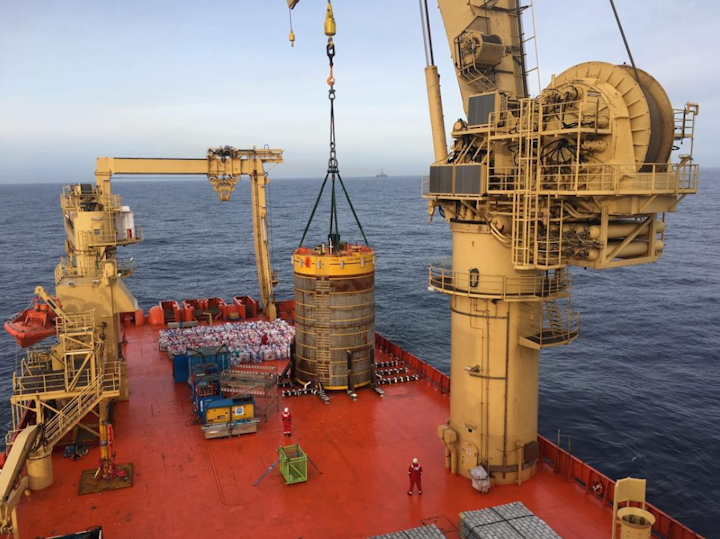 Offshore staff
STAVANGER, Norway – Pre-rig operations specialist Neodrill has entered a global cooperation agreement with InterMoor. Under the non-exclusive arrangement InterMoor will support Neodrill's CAN (Conductor Anchor Node) technology.
This is said to provide a combination of suction anchor and one joint of conductor. The suction anchor pushes the conductor into the seabed, providing top support for the well.
Neodrill developed the system to assist installation of the top hole using light vessels. It allows the subsea well foundation to be put in place before the rig arrives on location. Once installed, the CAN provides what the company describes as a 'smarter' well foundation, removing the risks associated with a conventional wellhead system.
InterMoor will apply its experience in the deployment and recovery of a wide range of subsea hardware, including suction anchors, to provide project management, fabrication services, logistics, and delivering offshore operations for the CAN technology.
12/9/2019