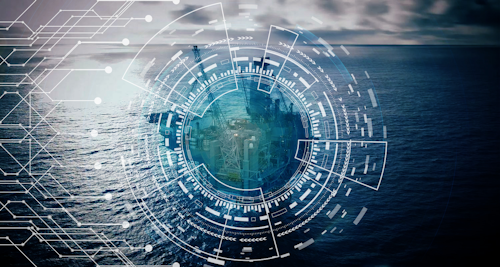 (Courtesy Eigen)
Developed in collaboration with Lundin Norway
Offshore oil and gas digitalization software provider and systems integrator, Eigen, rolled out a unique digital portal for Lundin Norway's drilling operations in September.
The Drilling Portal is now live and combines remote monitoring of information from different systems to provide a quick and intuitive overview of all drilling operations. A search functionality also allows access across historic information, reports, and 'lessons learned.'
Imagine an offshore operative coming in to work and within 30 seconds being able to know the current state of your drilling operations and where you needed to focus your attention that day. This is now the reality for drilling operations staff in Lundin Norway thanks to the new digital drilling portal developed in collaboration with Eigen.
The system is an online portal that shows key information on the status and activities across all rigs on hire and provides a platform for sharing the numerous daily reports from each rig.
An overview page shows a map with the exact location of all active rigs with aggregated key performance indicators such as overall productivity, NPT, active safety cases, meters drilled, etc. Everything is interactive and users can drill down further, to view a breakdown of NPT, for example.
Dedicated pages for each rig (accessed by either clicking on the rig in the map or navigating to the operations page) give detailed information such as the drilling supervisor, links to the current reports, drilling progress against plan, time/depth plots, and safety status.
One of the most powerful features behind the portal is an intelligent email processor. The system intercepts the emails normally sent from each rig with various information from reports to alerts and lessons learned. It automatically extracts the relevant data, categorizes it and stores it, publishes it to the portal, and makes it available for searching and filtering.
This piece of technology means that the workflow for the operators on the rig remains unchanged but the work process for onshore teams is improved, because it has removed the email inbox clutter and made it much easier to find information. The latest version of anything is always on the portal, which reduces the risk of acting on the wrong information. There is no need for engineers to file the information themselves, which saves time and removes frustration - and past information is always easy to find.
The system also interfaces to the central 'lessons learned' database which makes it much easier for people to find relevant learnings, making it more likely that they will access them.
The portal is also being made available as a mobile app. •