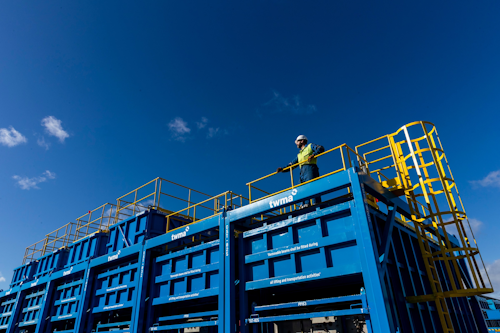 (Courtesy TWMA)
Offshore staff
ABERDEEN, UK – TWMA has secured new contracts valued at £20 million ($25 million) in the North Sea in the first eight months of 2019.
In order to support the new business, the company has invested more than £10 million ($12 million) into new equipment and facilities.
The contracts, with major North Sea operators, are for the company to provide offshore processing of drilling waste using its TCC RotoMill technology. This allows drill cuttings to be managed safely and effectively on site and recycled back into the active mud system.
According to the company, the TCC RotoMill also eliminates 95% of lifting operations. In addition, removing the need for shipping the drilling waste onshore reduces the need for vessels and port access, reducing associated well costs by up to 50%.
Gareth Innes, chief commercial officer at TWMA, said: "More than 65% of drilling projects in the North Sea are now using offshore processing of drilling waste, a big shift away from the traditional skip and ship to shore method; offshore processing is now becoming the industry standard in the North Sea."
09/04/2019