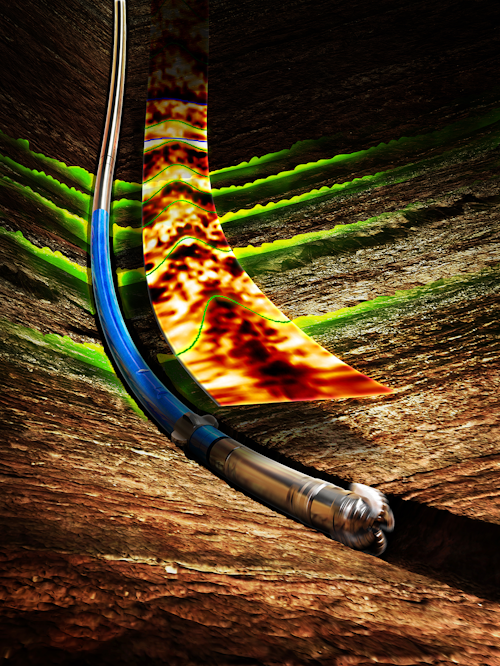 (Courtesy Scientific Drilling International)
Jessica Stump, Assistant Editor
Downhole service providers continue to advance measurement-while-drilling (MWD) and logging-while-drilling (LWD) technologies to improve efficiency and deliver real-time data for accurate geosteering, formation evaluation, and wellbore placement. To clarify the terminology, MWD refers to all measurements having to do with drilling efficiency and well geometry; and LWD refers to all petrophysical measurements used in formation evaluation.
Offshore magazine's annual MWD/LWD Services Directory details the latest downhole technology available in the market. This year's directory features two new companies, Scientific Drilling International and Nabors Drilling Technologies USA Inc.
Scientific Drilling recently unveiled BitSub, a short, integrated sensor that provides at-bit, real-time, continuous inclination, azimuthal gamma ray, and drilling dynamics measurements. The sensor's at-bit azimuthal gamma ray and inclination information provide immediate feedback on both the stratigraphic position and directional trend of the wellbore. The lateral and axial vibration measurements and bit RPM enhance performance and warn of inefficient or potentially damaging drilling conditions.
Positioned between the bit and mud motor, the always-rotating sensor provides its full range of measurements in both rotating and sliding drilling modes. The battery-powered sub uses short-hop EM telemetry technology to communicate with the MWD tool above the motor and provide at-bit measurements back to the surface. The company said it can be used with a variety of mud motors.
While not a survey participant, Halliburton has introduced 3D reservoir mapping, an LWD capability that is said to provide a detailed representation of subsurface structures to improve well placement in complex reservoirs.
3D inversion, an advanced reservoir mapping process, reveals overlooked features such as faults, water zones, or local structural variations that can alter the optimal landing trajectory of a well. In geosteering applications, the technology maximizes contact with oil and gas zones while mapping the surrounding formation to identify bypassed oil, avoid drilling hazards, and plan for future development, the company said.
"This unique technology moves beyond layered reservoir models to full 3D characterization of the reservoir, enabling accurate well placement," said Lamar Duhon, vice president of Sperry Drilling. "In complex formations, visualizing data in a 3D environment helps operators significantly enhance reservoir understanding to drive better drilling decisions and maximize asset value."
The 3D capability originates from downhole measurements taken by the EarthStar ultra-deep resistivity service, an LWD sensor that identifies reservoir and fluid boundaries up to 225 ft (69 m) from the wellbore. According to Halliburton, this range more than doubles the depth of detection of other industry offerings.
An operator in the North Sea recently deployed the 3D capability in a field with a long history of production and water injection. The company said the data allowed the operator to better assess the movement of reservoir fluids and visualize fault boundaries, which supported more accurate well placement and increased production. •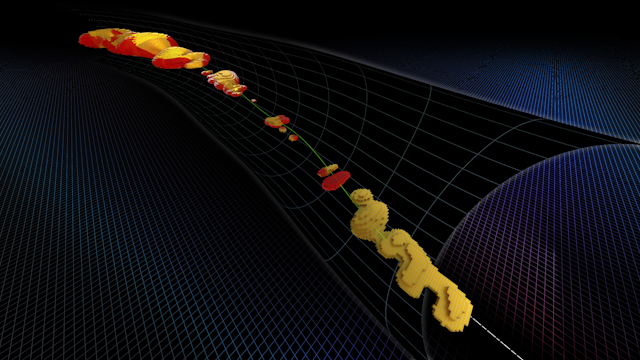 3D inversion is said to provide a detailed representation of the reservoir for accurate well placement and precise geosteering.(Courtesy Halliburton)