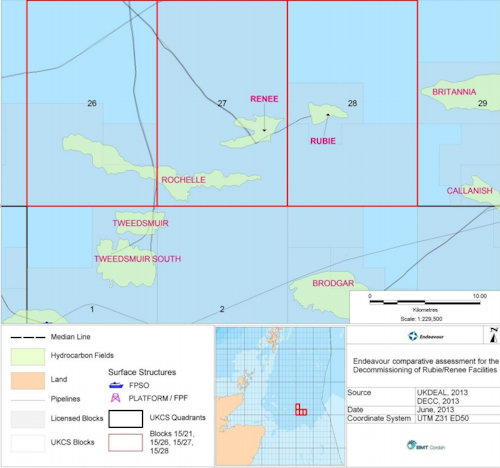 (Courtesy Endeavour)
Offshore staff
ABERDEEN, UK – Hess has contracted Petrofac to P&A four wells at the Rubie and Renee fields, 200 km (124 mi) northeast of Aberdeen in the UK central North Sea.
The wells, previously shut-in under an earlier decommissioning phase, will now be fully abandoned.
As the provider of well operator/well engineering project management services Petrofac will be responsible for detailed planning, direct procurement and management of all sub-contracted services, including provision of a semisubmersible drilling rig.
08/27/2019