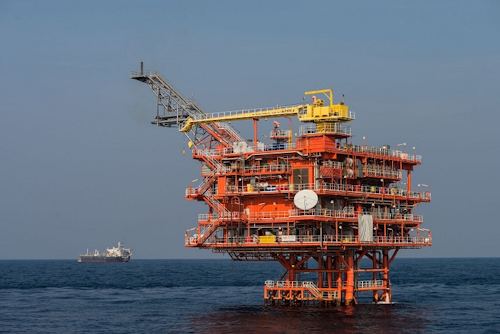 (Courtesy Tap Oil)
Offshore staff
PERTH, Australia – Drilling has finished on the latest development phase of the Manora oil field in the Gulf of Thailand, according to partner Tap Oil.
The jackup Ensco 115 started operations on July 9, initially performing batch drilling of the top-hole sections of three wells followed by drilling of the reservoir sections.
Both the MNA-24H and MNA-23H horizontal development wells targeting undeveloped reserves in the 300 series sands were drilled from the Manora platform.
Currently multi-rate testing is under way in both cases ahead of moving into long-term production.
MNA-22H well was designed to provide a second drainage point in the 490-60 and 500 reservoirs completed in the nearby MNA-20 well.
Analysis of well logs revealed total oil net pay of 56.5 m (185 ft) in these sands. The well, since suspended, will be completed using a workover rig at a later date.
The Ensco 115 demobilized last week but should return for further exploration drilling in November.
08/20/2019