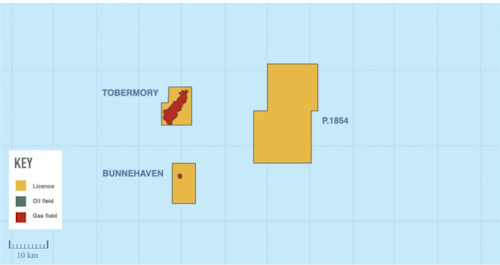 Siccar Point Energy
Offshore staff
ABERDEEN, UK – Diamond Offshore's semisubmersible Ocean GreatWhite has P&A'd the Lyon exploration well west of Shetland after finding only gas shows.
Siccar Point Energy and partner Ineos had high hopes of proving a new play in Eocene Balder sandstone in license P1854.
Drilling, however, did not encounter reservoir-quality sandstone.
Jonathan Roger, CEO of Siccar Point, said: "We look forward to continuing to explore the area, which we believe still has prospectivity, and will be looking at participating in forthcoming UK licensing rounds in order to do that."
07/09/2019