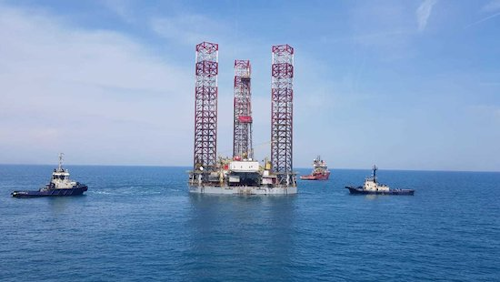 OMV Petrom
Offshore staff
BUCHAREST, Romania – OMV Petrom has started a new drilling campaign in the shallow-water Istria block in the Romanian Black Sea.
The company expects to have drilled two new wells by year-end at a cost of more than Eur30 million ($34 million).
Istria has produced oil and gas for over three decades, with five fields currently active: Lebăda East (discovered in 1979), Lebăda Vest (discovered in 1984), Sinoe (discovered in 1988), Pescăruș (discovered in 1999), and Delta (discovered in 2007).
"Although the fields are mature and reached their plateau production years ago, sustained investment and adequate engineering solutions enable us to unlock additional resources and to mitigate production decline," said Peter Zeilinger, responsible for Upstream at OMV Petrom.
The two wells will target additional production from Lebăda East at more than 2,000 m (6,562 ft) subsurface, and in water depths of around 50 m (164 ft).
Previously OMV Petrom invested more than Eur350 million ($395 million) in these fields between 2014 and 2018, including drilling 10 new production wells and side tracks, upgrading the gas compressor system and modernizing production facilities.
Production from the block is currently around 25,000 boe/d, and last year accounted for around 17% of the group's domestic production.
07/08/2019