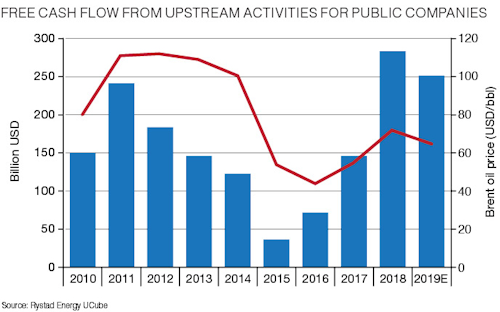 Rystad Energy UCube
The world's publicly listed oil and gas companies are bringing in cash at the best rate ever even though oil prices have only partially recovered from the downturn, according to Rystad Energy. Free cash flow (FCF) for public E&P companies increased last year to almost $300 billion, marking the return of the "super profit" for industry majors.
Espen Erlingsen, Head of Upstream Research at Rystad Energy, said: "The fact that E&P companies are able to deliver the same shareholder returns despite much lower oil prices points to an impressive increase in profitability."
For 2019, the analyst believes this could be another blockbuster year for these players.