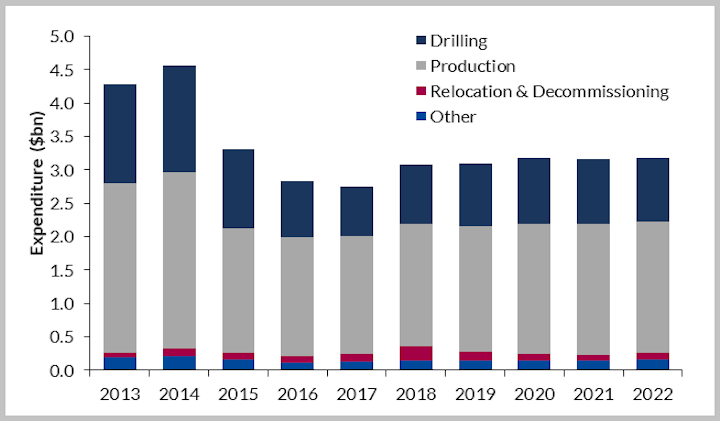 Offshore staff
FAVERSHAM, UK – The offshore helicopter market is recovering after three years of decline, according to the fourth edition of Westwood's World Offshore Helicopters Market Forecast.
Rotorcraft operators are said to have reorganized and restructured, in recognition of a near-term outlook of for modest growth.
The report, which covers the period to 2022, draws the following conclusions:
Offshore oil and gas helicopter expenditure to total $16 billion over 2018-2022, growing at 1% CAGR over the period.
Global use to average 59% over the period for the mid- and large-size helicopter fleet.
Middle East to see highest average demand through 2022.
Global helicopter fleet use reached an estimated 54% in 2017. Oil companies have acted to control costs by sanctioning fewer journeys offshore and imposing pricing pressure throughout the supply chain.
Westwood expects demand to switch from the traditional deepwater areas, such as Nigeria, Angola, US Gulf of Mexico, and Brazil, to theMediterranean, East Africa and Guyana. However, this will require the establishment of new bases in this region, and the re-allocation of underused aircraft.
11/28/2017