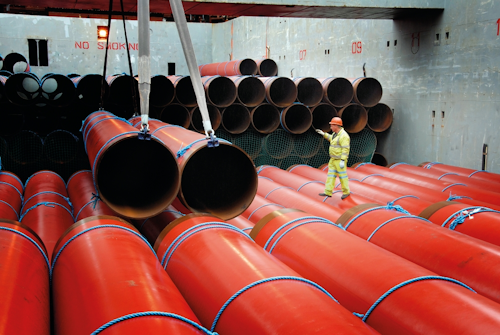 Offshore staff

MUMBAI – The European outlook for the offshore pipe industry in 2014 is positive, according to a recent report conducted by Tata Steel, which supplies deepwater pipeline solutions.

The study by Europe's second-largest steel producer points to high energy demand from Africa, Asia, and BRIC nations (Brazil, Russia, India, and China) continuing to drive offshore developments.

The study highlights the growth in deepwater developments in Africa and Europe as signs that the offshore pipe line industry is set to continue its recovery.
Investment in deepwater exploration has increased significantly over the past year and is expected to continue as easy-to-reach reserves continue to be depleted.
"Increased investment from operators will see infrastructure requirements grow," said Richard Broughton, commercial manager for the pipelines division of Tata Steel. "Already, we are beginning to see the signs of this offshore activity in regions like the Gulf of Mexico, where spending will represent a third of all deepwater activity globally and the Middle East, where existing brownfield infrastructure needs to be replaced and new installed. Both represent significant opportunities for the pipeline industry."
02/26/2014