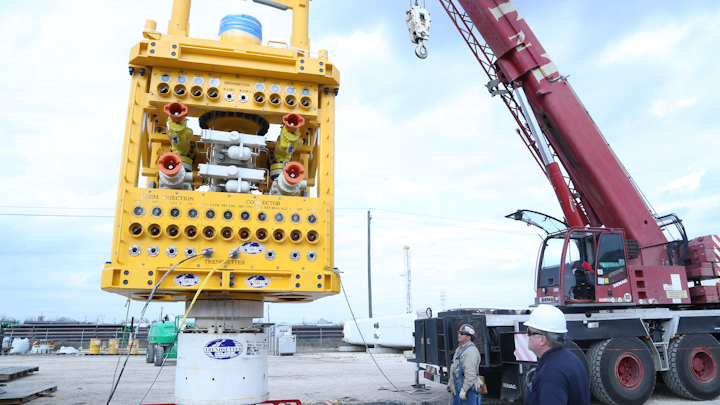 Offshore staff
HOUSTON – The Marine Well Containment Co. now has a 10k psi capping stack available for use in deepwater Gulf of Mexico. It joins MWCC's existing 15k psi capping stack.
In support of MWCC, Shell agreed to lead the design and construction efforts for the 10k psicapping stack. With a footprint of 9 ft. by 9 ft. (2.7 m x 2.7 m), MWCC says the stack is easier to maneuver in areas where wellheads and riser systems are closely spaced, such as TLP applications where wells are beneath a floating production facility. The new dual ram capping stack can cap a well in depths up to 10,000 ft. (3,048 m).
The stack is 25 ft. (7.6 m) tall including the necessary lifting gear and weighs approximately 50 tons.
6/6/13