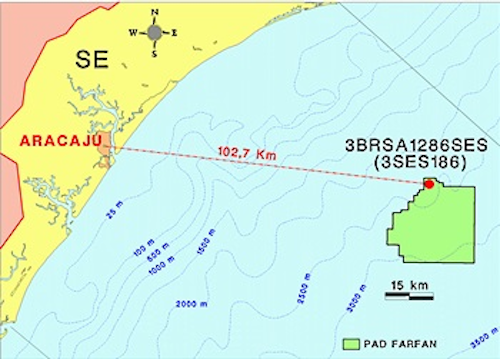 Offshore staff
RIO DE JANEIRO – Formation testing at Petrobras' well 3-BRSA-1286-SES in the BM-SEAL-11 concession of the Sergipe-Alagoas basin has confirmed two light oil and gas formations.
The upper of the two formations is 44 m (144 ft) thick and the lower formation is 11 m (36 ft) thick. The second horizon is declared to be a discovery.
The well is 103 km (64 mi) offshore Aracaju and 10.3 km (6.4 mi) from the discovery well, in 2,467 m (8,094 ft) water depth. It is the third extension well atFarfan following the 4Q 2012 initial discovery well.
Petrobras (60%), in partnership with IBV-Brasil (40%), will proceed with the Discovery Evaluation Plan.
04/20/2015