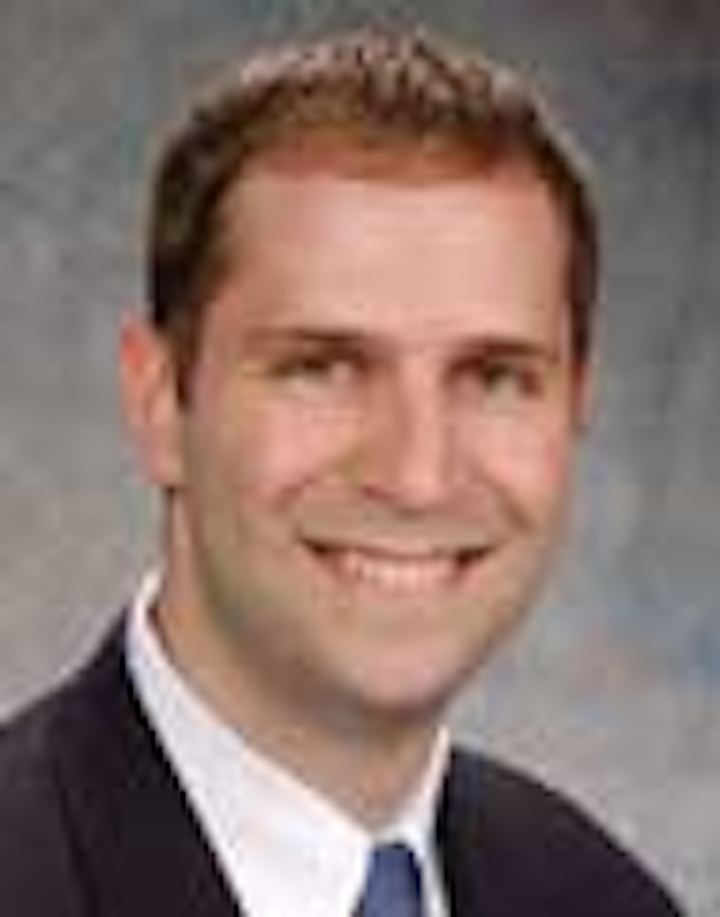 | | | |
| --- | --- | --- |
| | | David Paganie • Houston |
The North Caspian Operating Company (NCOC) has officially tapped the super-giant offshore oilfield, Kashagan, in the Kazakhstan sector of the Caspian Sea. The field has an estimated 35 Bbbl of oil in-place, of which 9-13 Bbbl could be recoverable. For context, this represents most of Kazakhstan's offshore proved oil reserves and is roughly equivalent to Brazil's entire proved oil reserves, both onshore and offshore, according to the US Energy Administration. The recent start of the first of the 40 wells in the initial phase of production comes eight years later than originally anticipated. Since the field's discovery in 2000, NCOC and partners have invested more than $40 billion in the project. This solidifies its ranking as not only one of the largest oil fields in the world, but also one of the most expensive. Perhaps even more impressive is the complexity of the project. The Kashagan reservoir is about 14,000 ft below the seabed with high pressure (770 bar initially), elevated levels of hydrogen sulfide (15% H2S), and some carbon dioxide (4% CO2) in shallow, ice-prone water. This eliminated the feasibility of traditional drilling and production facilities. Instead, the consortium opted for a series of artificial islands to host the drilling and production facilities. Partner Eni says production from the initial phase of development will reach 180,000 b/d of oil and then rise to the full phase-one target of 370,000 b/d of oil.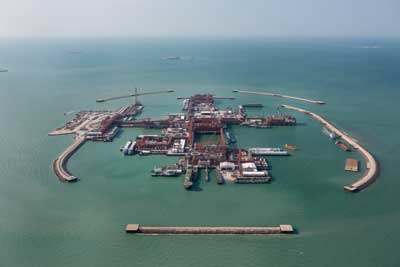 Kashagan artificial island. (Courtesy North Caspian Operating Co.)
Oil transport to market is another challenge. A mix of new and existing pipelines will be required to move product from the land-locked Caspian. One possible route is subject to the development of the Kazakhstan Caspian Transportation System (KCTS). This export option would transport oil primarily from Kashagan and Tengiz via pipeline on the eastern side of the Caspian to a new terminal at Kuryk. From there production would ship to Baku to enter the Baku-Tbilisi-Ceyhan (BTC) pipeline or other routes to international markets. KCTS is expected to supply 300,000 b/d through BTC and gradually increase to 800,000 b/d. The cost of the new pipeline is currently estimated at $4 billion.
NCOC operates Kashagan on behalf of seven partners: KMG (KazMunayGas) 16.81%, Eni 16.81%, ExxonMobil 16.81%, Shell 16.81%, Total 16.81%, ConocoPhillips 8.40%, and INPEX 7.56%.
Deepwater review
Deepwater currently accounts for 7% of regional offshore production, but this is expected to increase to 17% by 2020, according to Douglas Westwood. The firm forecasts $223 billion in deepwater capex during the next five years. And spend on the drilling and completion of deepwater development wells, it adds, is expected to increase from $400 million in 2012 to more than $2 billion by 2017.
Inside this issue, theOffshore editorial team updates the path to incremental growth from deepwater with a review of activity in the Gulf of Mexico, Brazil, West Africa, and Australia.
The report begins onpage 32.
These and other emerging deepwater markets, such as Mozambique and Israel, will be highlighted at the upcomingDeep Offshore Technology International conference and exhibition, Oct. 22-24, 2013, at the Woodlands Waterway Marriott Hotel & Convention Center.
For more information, visitwww.deepoffshoretechnology.com.
To respond to articles in Offshore, or to offer articles for publication, contact the editor by email(davidp@pennwell.com).