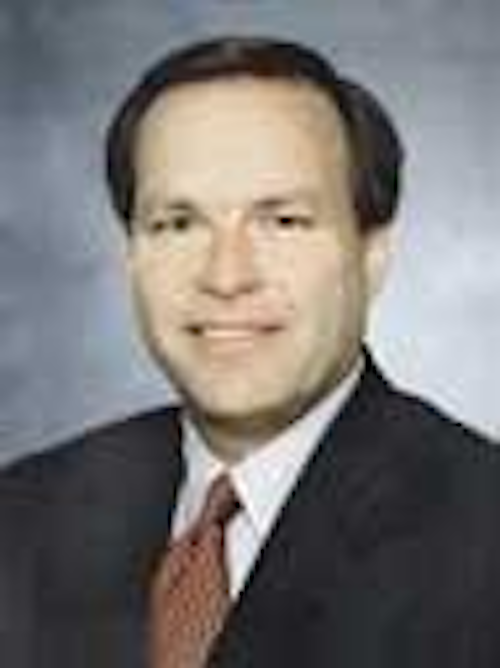 A major global supplier of subsea technology systems, Cameron faces a challenging paradox, and it is not alone in this regard. The offshore systems market is now larger and more demanding technically and operationally than ever before. At the same time, the underlying economy and world energy market it depends on looks to be full of uncertainty and even weakness in 2003. The current challenge is to stay the course in technology development and remain committed to continuous improvement in operations and project execution in the face of an uncertain business environment.
The fact that deepwater development will play an increasingly important role in the future of the energy industry is now broadly understood and frequently discussed. For deepwater development to meet the expectations set for it in terms of production, reserves, and economic impact, it must fulfill certain objectives that depend heavily on the performance of contractors and suppliers of offshore production systems.
Offshore production systems are growing larger, more complex, and more demanding in terms of reliability. This is especially true in evolving markets such as West Africa where infrastructure is lacking. As a case in point, Cameron has responded to this challenge in several ways over the last two to three years. In the process Cameron has transformed itself in both technical capability and management processes. Cameron has assembled its offshore systems expertise in Houston as an integrated, multidisciplinary project team to leverage its capabilities to manage multiple, large-scale systems projects. Gone are the days of ad hoc and regionalized solutions to project management. Cameron has similarly focused its manufacturing by specialty in individual centers of excellence rather than in a variety of locations. This approach enhances experience benefits, best practices, and taps critical talent resources. Most successful and responsive companies are doing the same.
All the while, the pure technical challenges of deepwater continue to demand the focus of these companies. In the Gulf of Mexico, the Camden Hills field has begun producing natural gas from a new world-record water depth of 7,209 ft. The deepwater market in the Gulf of Mexico is pushing the 10,000-ft water depth mark and working pressures of 15,000 psi and above are on the horizon.
Along with these challenges, there is a growing market for system-level projects in which clients entrust suppliers, like Cameron, with more responsibility to deliver complete systems – from front-end engineering and design, through life-of-field aftermarket support. No longer can an equipment designer focus solely on reliable high performance component systems. Suppliers must provide fully integrated solutions, which meet or exceed project availability targets, often in not much more than a year from contract award to project commissioning.
Not all offshore developments will demand a subsea production solution and floating production systems such as the TLP, DDCV, and the FPS will triple in number over the next three to five years. Surface production systems offer lower cost for intervention and maintenance but typically involve more up-front capital and a longer timeframe to first oil. Keeping both drilling and production costs economically viable in deepwater is another area where suppliers need to stay the course. Such innovations as slender-well drilling and production wellhead systems, freestanding drilling risers, and seabed shut off systems with high pressure risers are all examples of high tech solutions designed to lower the cost deepwater of drilling through the use of lower-cost rigs or less rig time.
Offshore development will continue to require a healthy balance between concerns for low cost, flexibility in design, standardization, and reliability in technical solutions and, of course, health, safety, and environmental protection. When the overall economy is full of uncertainty and the energy industry itself is not robust, facing those business concerns is much harder. But they are no less important.
Jack B. Moore was named president of the Cameron division of Cooper Cameron Corp. in July. Since joining Cameron in July 1999 as the vice president and general manager of the Western Hemisphere, he has played a key role in Cameron's growth and success. Prior to joining Cameron, he was with Baker Hughes Inc. for 23 years. Moore holds a BBA from the University of Houston and serves on the boards of PESA, Spindletop, UHAO, and MDUMC.