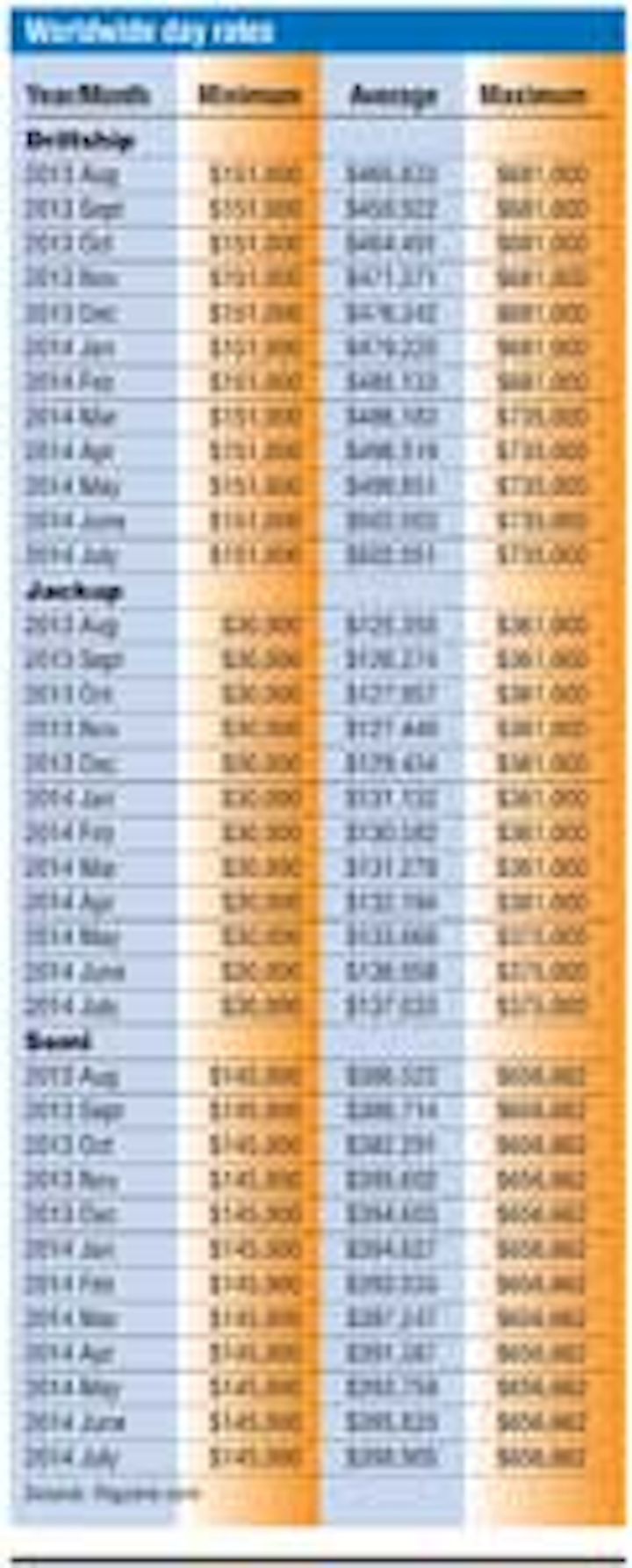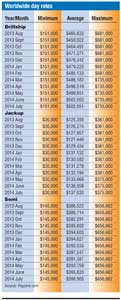 Click to Enlarge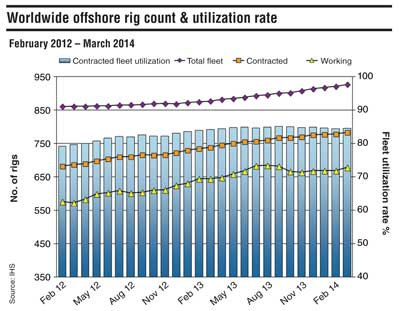 Click to Enlarge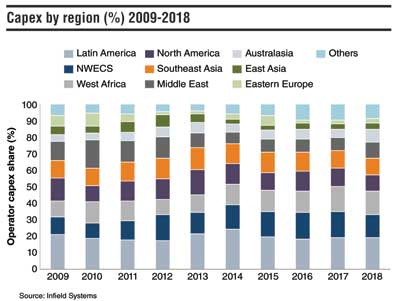 Click to Enlarge
This month, Infield Systems looks at the global distribution of capex by region and highlights some of the larger projects expected to drive capex over the forecast period. Capex is well distributed globally, with no single region commanding more than 20% of capex averaged over the 10-year period of analysis. Latin America is forecast to account for 24% of global capex in 2014, but is expected to account for 20% of capex in total. Northwestern Europe (NWECS) sees capex peak in 2016 at 16%. West African and North American capex both peak at 15% in 2017 and 2013, respectively.
The main drivers for capex are increasing spend on ultra-deepwater developments focused on the deepwater triangle of Brazil, West Africa, and the Gulf of Mexico. Projects such as Lula, Roncador and Marlim Sul in Brazil, Egina in Nigeria, PSVM and Pazflor in Angola, and Jack-St Malo in the US GoM are large drivers of capex globally. The Lula development as a whole is expected to account for 4% of global capex over the forecast period. NWECS capex is driven to some extent by developments such as Aasta Hansteen and Johan Sverdrup. However, the main driver of capex in this region is the increasing spend on international pipelines. Capex relating to these pipeline projects is forecast to reach 17% of the NWECS total in 2018.
Latin America, which accounts for the largest share of capex over the period, will focus expenditure on 324 fields, 206 of which are located offshore Brazil. NWECS and North America are forecast to see capex on 677 and 464 fields, respectively, while West Africa is forecast to see capex on 356 fields. Capex in Latin America, West Africa, and deepwater North America is focused on fewer, larger developments. The mature nature of shallow-water Gulf of Mexico and the North Sea means many more projects require higher capex as the low hanging fruit is gone.
− Kieran O'Brien, Energy Researcher, Infield Systems Ltd.