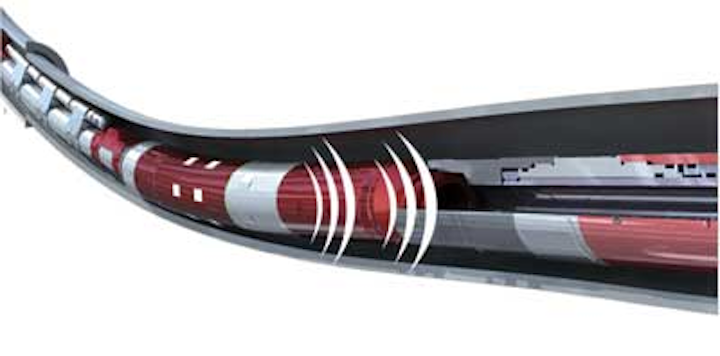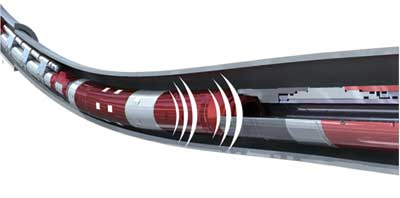 Halliburton's RezConnect well testing system.
Halliburton will feature its newly released RezConnect well testing system at OTC 2014. The system allows wireless control of downhole drill stem test (DST) tools, measurement, and analysis in real time. The RezConnect system works with Halliburton's DynaLink telemetry system, a fully wireless downhole sensor and actuator network that uses acoustic energy in the tubing string. RezConnect integrates all the DST tools and allows surface verification of their operational status, Halliburton says. The technology also provides acoustic control of DST tools, actuation of downhole fluid samplers, and collects real-time well flow measurement and bottom-hole pressure and temperature data for reservoir monitoring and analysis.
The RezConnect system was recently used on a deepwater well in Latin America in an operation that Halliburton claims was the industry's "first fully acoustic telemetry controlled and monitored real-time deepwater DST." During the operation, bi-directional acoustic commands were used across the subsea safety system to operate the downhole test tools and actuate the fluid samplers while providing real-time reservoir data and verification of downhole tool functions to the surface. Real-time data, acquired acoustically, optimized the duration of the well test flow and pressure buildup periods, and confirmed the need for acid stimulation. This allowed for improved well productivity and the ability to evaluate post-stimulation well performance. Halliburton says the use of the RezConnect system saved five days of rig time.