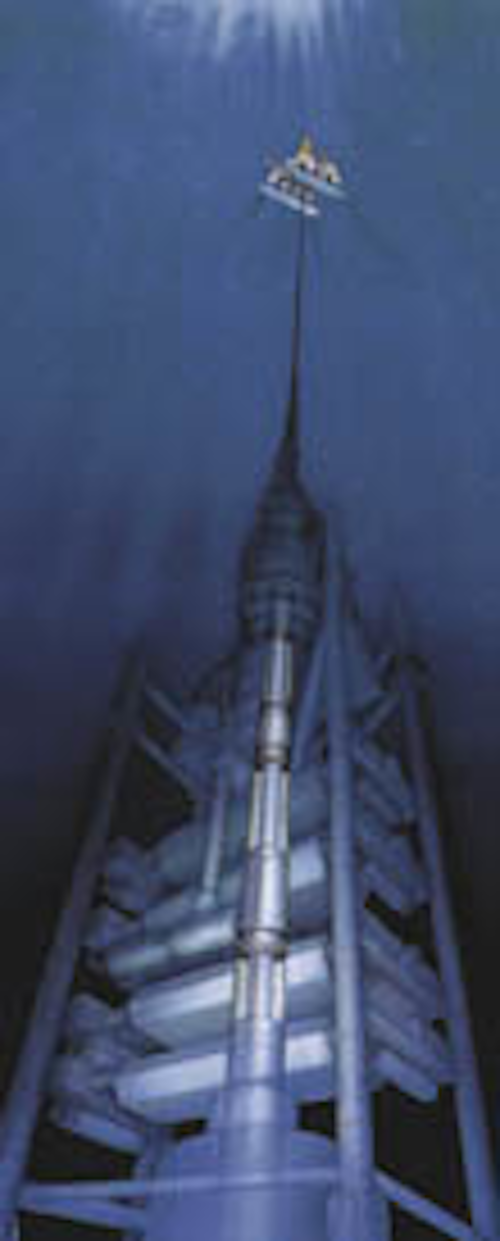 SenTree 7 is designed for deepwater well completions.
Increasing demands are being made by operators for increased safety and cost-effectiveness in all operations, especially deepwater. Operations in deepwater environments around the world using dynamically positioned vessels means the vessels are potentially subject to drift and drive-off. When this happens, a rapid response is required within the subsea pressure control equipment to allow the containment of well fluids, without risk to continuation of operations.
This is especially true in relation to the deepwater completion operations market. In response to this, Schlumberger Subsea Well Control Services has introduced a new subsea tree, the SenTree 7.
The SenTree 7 is used in-conjunction with horizontal christmas tree tubing hanger deployment equipment, and allows live wells to be shut-in under a variety of well conditions and operational circumstances, if the need arises.
A 7-3/8 in. ID by 10,000 psi mwp tree, designed for operations in deepwater (3,048 meters), comes in a modular monobore (18-3/4 in.) design. The modular system incorporates dual isolation valves, a rapid unlatch system, and a riser fluid containment system which can be spaced to suit individual BOP stack requirements.
The tree has the flexibility to interface with the leading manufacturers wellhead tubing hanger systems for well completion and well interventions. The system and its components are tested in a specially constructed hyperbaric chamber that can simulate exterior pressure and temperature endured at extreme depths and flowing conditions. This facility is a first of its kind and size in the industry, and compliments Schlumberger's approach to verifying true system component integrity.
Where the SenTree 7 system differs from conventional technology is that it is controlled by a unique multiplex system. The deepwater multiplex controls are a re-alignment of field proven Schlumberger computing and telemetry technology to produce a control system which compresses 24 control signals and power into a single data stream for transmission through a proprietary cable.
The signals are then ex panded into their different functions to provide near instant aneous controlling of SenTree 7 and tubing hanger running tool media at depths upto 3,048 meters.
The flexibility of the system means it can be used with tubing hanger and downhole equip ment from other manufacturers. Schlumberger claims this system will work well with the advent of smart wells as it is the first intelligent subsea completion installation system.
Copyright 1998 Oil & Gas Journal. All Rights Reserved.