Artificial seabed for ultra-deepwater applications set to become reality
Statoil has entered into a letter of intent with Proffshore AS for the use of the first Atlantis artificial buoyant seabed for exploration drilling. With a contract in hand from Statoil, the exploration version of the Atlantis artificial buoyant seabed (ABS) will soon go from the drawing board to the North Sea. Proffshore and Aker Maritime have developed the Atlantis, a midwater completion system that uses a buoyant mid-water structure to raise the effective seabed for deepwater and
Nov 1st, 1998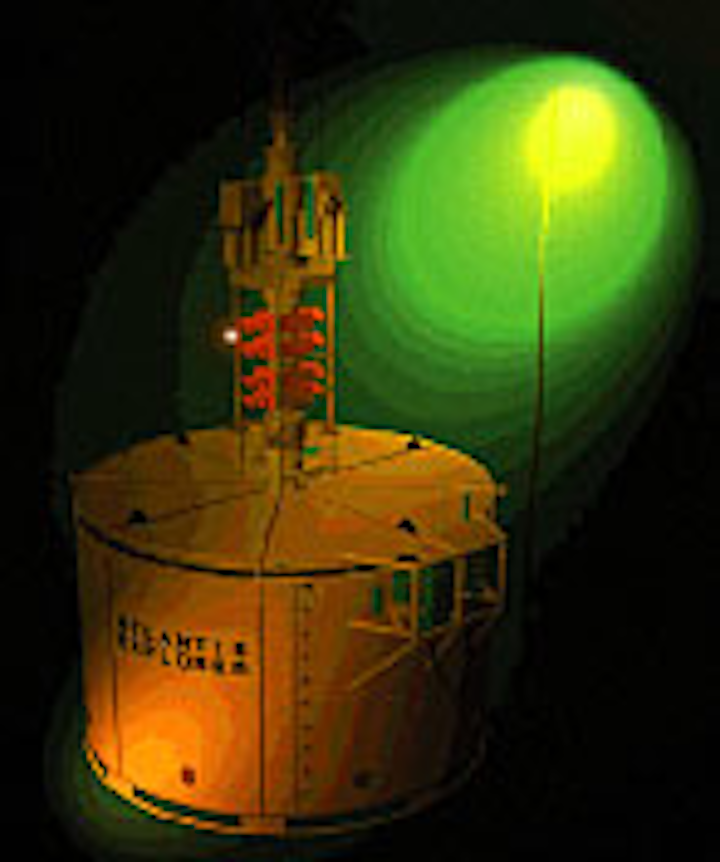 William Furlow
Technology Editor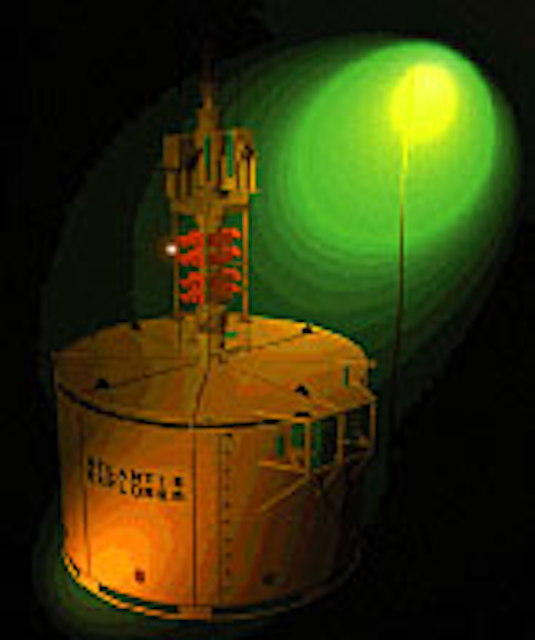 Statoil has entered into a letter of intent with Proffshore AS for the use of the first Atlantis artificial buoyant seabed for exploration drilling.
With a contract in hand from Statoil, the exploration version of the Atlantis artificial buoyant seabed (ABS) will soon go from the drawing board to the North Sea. Proffshore and Aker Maritime have developed the Atlantis, a midwater completion system that uses a buoyant mid-water structure to raise the effective seabed for deepwater and ultra-deepwater applications.
The exploration version of the ABS is simpler than its development counterpart, but could represent a major change in how operators approach deepwater drilling projects.
The ABS is essentially an inverted bucket. The ABS is open to the sea on its bottom, but has trapped air inside its eight chambers. The ABS is mounted on extended well casing that is cemented in place on the actual seabed.
The operator mounts the wellhead and BOP stack on the ABS platform and runs riser back to the surface. This technology eliminates a number of the most expensive and challenging requirements of ultra-deep drilling.
Wellheads and BOP stacks operating with the ABS do not need to be designed for ultra-deep conditions, because they are run on top of the ABS and therefore operate at a conventional depth.
It will not be necessary to recruit a fifth generation semisubmersible or ultra-deep drillship for such operations because the riser only extends to the conventional depth of the ABS, and the buoyancy of the system supports the extended casing string which acts as a tether.
For several years, the Atlantis has been offered as an ultra-deep alternative, but this is the first time an operator has opted to fund the building of the unit. Statoil will use the ABS on a prospect it has identified in the Irish sector of the North Sea. The well will be drilled in 2,461 ft of water. Basic engineering for the first unit is already started and steel construction will commence later in the year. The unit will be ready for use next fall, according to General Manager Thorleif Lager of Proffshore.
Proffshore and Statoil say that, in addition to the cost savings of drilling at conventional depths, the ABS will also save 20-40% on the time it takes to drill this well.
Copyright 1998 Oil & Gas Journal. All Rights Reserved.