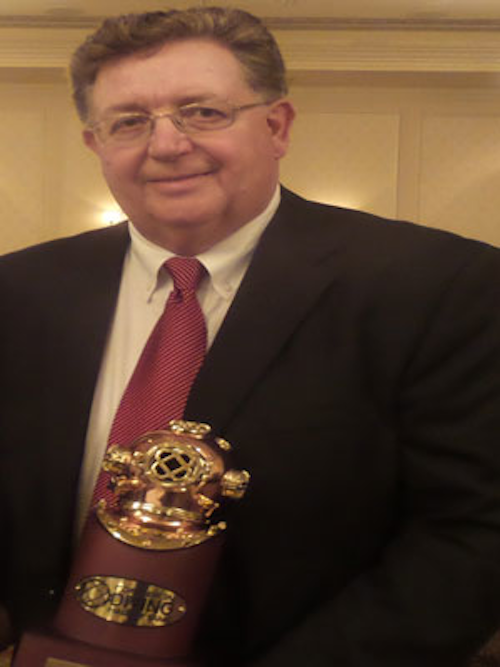 Offshore staff
NEW ORLEANS– The Association of Diving Contractors International has inducted Denny Swartz into the Commercial Diving Hall of Fame.
During his 46-year career Swartz has helped develop standards for commercial diving safety that have impacted operations in the Gulf of Mexico and North Sea. He also developed safe practices, operational standards, and emergency procedures that are considered industry benchmarks.
Swartz currently serves as vice president business development at Ranger Offshore Inc.
03/09/2015