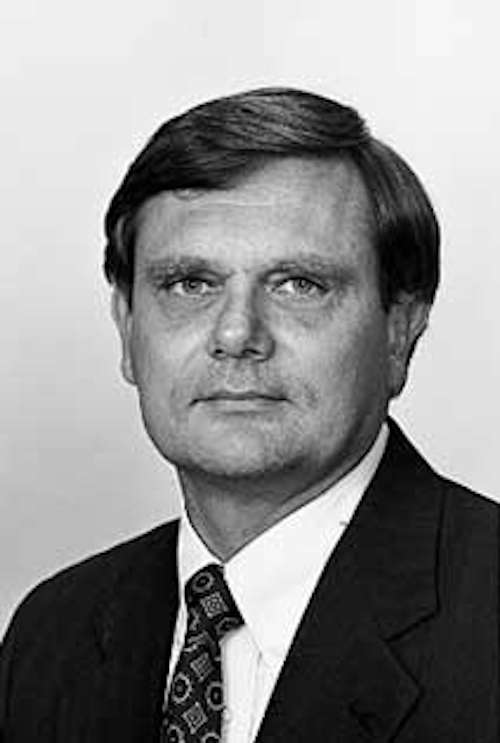 People
Global Industries appointedPeter Atkinson as President. William J. DorÉ will continue as Chairman and CEO. Also, the company elected Richard Pattarozzi to the Board of Directors.
Vanco Energy Company has formed a Deepwater Operations Department and hiredRobert M. Shivers as Manager-Deepwater Development.
BHP Petroleum (Melbourne) has created a Portfolio Leadership Team, headed byPhilip Aiken, President, Keith Hunter, President, Deepwater, Discovery & Appraisal, and Mike Weill, President, Integrated Business Development.
Premier Oil (London) has namedRichard Liddell Group Operations Director and Steve Lowden Commercial and Business Development Director.
Kvaerner Oil and Gas has established a new engineering division in London, led byIan Corbridge.
Paragon Engineering Services has appointedT. Alan Johnson to the position on project manager for marine pipeline projects, Thomas F. Cross to manager of marine pipelines, and Roy M. White to the post of senior project engineer.
Nippon Oil Exploration USA has appointedR.J. Ardell as President of the company.
Intec Engineering (Delft, The Netherlands) has promotedMartin Bruins to General Manager.
Apache has promotedMichael Bahorichto the position of Executive Vice President, Exploration & Production Technology.
Harvey Mohr has joined Aker Maritime in Houston as a Senior Technical Associate in the Subsea & Marine Pipeline Engineering group.
Canyon Offshore has appointed Graham Openshaw to the newly created position of Vice President, Commercial.
BJ Pipeline Inspection Services (Aberdeen) has promotedRichard Matthews to Sales and Marketing Manager.
Lars Pettersson is the new President of Sandvik Steel (Sandviken, Sweden).
Kvaerner Oilfield Products (London) has namedBjorn Lepsvik as head of its subsea technology business, in succession to the retiring Marco Fabbri.
Tony Powell is the new head of The UK Health and Safety Executive's Offshore Division (Aberdeen).
The National Remote Sensing Centre (Farnborough, UK) has recruitedJohn Diggens as a Senior Geoscientist.
Production Management Industries, Inc. has appointed Ranis Avet as Business Development Director, based in Harvey, Louisiana
Bob Nye has been named Operations Manager at International Pipeline Products (Carrick Garrison, UK).
Contracts
Baker Oil Tools has a $15 million contract with Bohai Oil to complete 186 wells in the SZ36-2 Bohai Bay field with its one-trip multi-zone gravel packing system.
ABB has a contract from Bergesen Offshore for supply and operation of a process plant on the FPU Berge Hus.
Pathfinder Energy Services has a 3-year contract with Enterprise Oil for directional drilling, MWD, LWD services in the UK and Ireland.
Energy Resource Technology (Cal-Dive) has taken a 20% interest in Kerr-McGee's Gunnisondeepwater prospect (Garden Banks 668) in the US Gulf of Mexico.
Shell Exploration China Limited signed a contract with CNOOCto explore in Block 15/12 adjacent to the Xijiang oil fields.
BUE Marine Ltd has obtained a $21 million contract with Azerbaijan state oil company Kasmornefteflot to operate supply vessels on the Caspian Sea.
FMS Southeast Asia Pte. Ltd. (Singapore) has received a contract from Vietsovpetro to supply subsea production systems for the Dai Hung development off Vietnam.
Mergers & acquisitions
Ken Arnold, President ofParagon Engineering Services, has purchased Halliburton's 40% share in Paragon, bringing his ownership to 60%. Dresser-Rand owns the remaining 40%.
PSL Group (Aberdeen) has acquired AGR Ability Group ASA (Bergen) for NOK 250 million.
Racal NCS has acquired KC Offshore, L.L.C. and Kinco Operating, Inc. from Veritas DGCfor $8.6 million.
Kvaerner has acquired Whessoe LGA Gas Technology Ltd. from Babcock Borsig.
Coflexip Stena Offshore has acquired robotics developer Slingsby Engineering Ltd. from Flight Refuelling Ltd. (Cobham plc).
Expro Americas Inc. has acquired Surface Production Systems, Inc.
Expro Group Australia Pty, Ltd. has acquired the assets of Production Testers International and a stake in the joint venture company Swire Production Testers.
Company news
Shell Global Solutions International BV has licensed its proprietary slug suppression system to Dril-Quip.
Production Management Industries will construct an operations support facility at Port Fourchon, Louisiana to support the company's offshore work.
Industry records