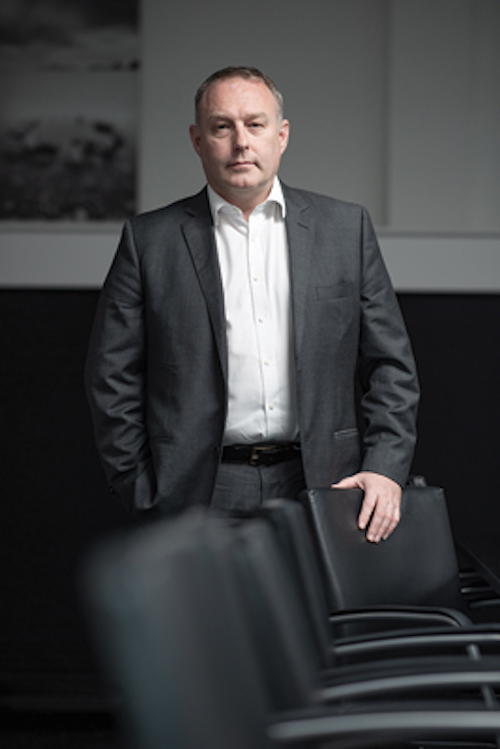 People
Azinam Ltd. has appointed Daniel McKeown as managing director.
The Supervisory Board of Fugro NV has appointed Mark Heine as CEO and Chairman of the board of management. He succeeds Øystein Løseth, who has resigned due to personal reasons.
Gulf Island Fabrication Inc. has appointed Westley Stockton as executive vice president, CFO, treasurer and secretary.
Giulio Bozzini has resigned as chief financial and strategy officer of Saipem S.p.A.
OPITO has appointed Mark Cullens to the new role of director of strategic development.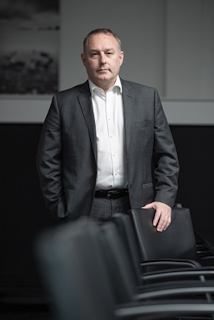 RDS has appointed Daniel McAteer as head of brownfield.
BiSN has hired Tom Box as vice president and Gary McWilliam as applications manager for the Eastern Hemisphere.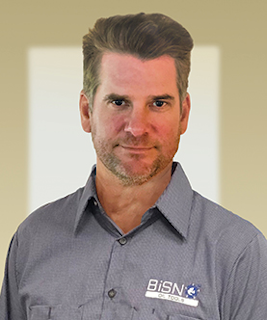 Gro Gunleiksrud Haatvedt and Amanda Chilcott have joined Neptune Energy Group as vice president and Group Head of Exploration and Group Human Resources Director, respectively.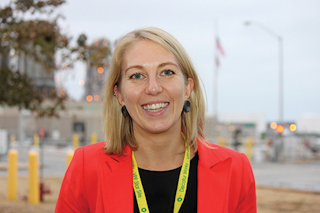 Tendeka has appointed Davor Saric as technology director.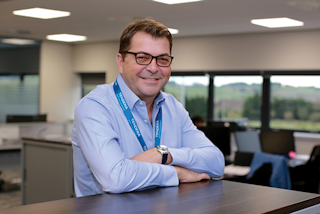 Paul Cahill has joined Sheffield Forgemasters International Ltd. as COO.
UTEC Survey has appointed Paul Smith as group managing director.
Hal Goldie has joined the Enpro Subsea board as a non-executive director. The company also has appointed Francesco Santoro as its strategic consultant in South America.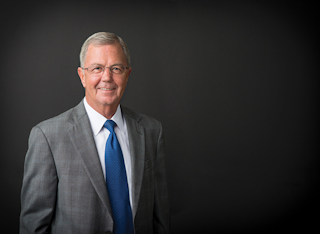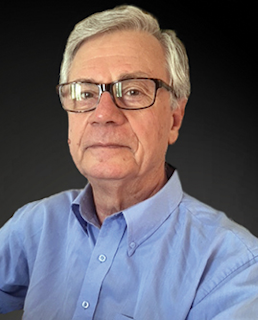 Cyber Prism has appointed Martin Smith as COO.
Stephen Steele has joined Ashtead Technology as corporate development director.
Well-Centric has appointed Malcolm Adam to head up its new asset rentals business division.
Steve Mitchell has joined ASCO as operations director.
Debra M. Phillips has joined the American Petroleum Institute as vice president of Global Industry Services.
Premier Oilfield Group has hired Dr. Sau-Wai Wong as vice president of Technical Software.
Lerwick Port Authority has appointed Captain Calum Grains to succeed Sandra Laurenson as chief executive when she retires in November after more than 40 years of service.
Apache Corp. has named Emily McClung as vice president, Community Partnerships and Employee Engagement.
Restrata has appointed Morgan Rees as global head of Monitoring and Response.
Danos has hired Rafe Blades as sales manager.
Benigna Cortés Leiss, former general director of Chevron Energía de México, has been named a nonresident fellow in Latin American energy at Rice University's Baker Institute for Public Policy's Center for Energy Studies.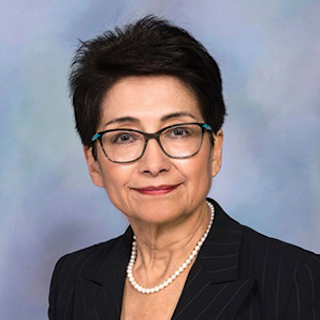 Kelly Davidson has joined Prodrill Energy Resource Solutions as new client relationship executive.
Airswift has appointed Albert Kahlow as regional director for the Middle East and Peter Denham as regional director for Europe.
Company News
Rosneft has signed an R&D contract with Russia's Far Eastern Federal University (FEFU) to define ice strength properties for the designing of marine hydro technical facilities. FEFU will prepare methodology guidelines for assessing the strength properties of different types of flat ice and the correct consideration of ice load. Under the R&D program, Rosneft expects to undertake monitoring and comparison of marine ice properties at four sites in the Arctic and the Pacific Ocean, with the data used to specify the parameters of the ice regime and ice load on offshore facilities in freezing seas for effective and safe hydrocarbons production. The Arctic Scientific Center will analyze the data.
Verus Petroleum has agreed to acquire ITOCHU subsidiary Cieco Exploration & Production (UK) for $400 million. Cieco's North Sea assets include a 23.1% interest in the Western Isles development in the East Shetland basin, a 25.8% interest in the Hudson field in the UK central North Sea, 2% of the Brent Pipeline System, and a 1.2% interest in the Sullom Voe oil terminal on Shetland. Verus will gain around 11,000 boe/d of production, and will fund the transaction from equity, provided by the company's majority owned HitecVision, cash reserves and debt.
Ten companies have graduated from the inaugural Oil & Gas Technology Centre (OGTC) TechX Pioneers program. This is described as a "unique technology accelerator and incubator," designed to help innovative companies take their ideas to the oil and gas market. Over four months, the OGTC organized more than 150 meetings for the selected companies with industry leaders in the UK, and some of the Pioneers have secured a total of seven field trials with major operators for their technologies. They have also received funding of up to £100,000 ($132,000) with requirements such as equity or payback, and the developer retaining all intellectual property. BP Ventures, a supporter of TechX, will award additional funding of £60,000 ($79,000) to RAB Microfluidics and £40,000 ($52,500) to Intelift to continue their respective developments. A total of 120 mentors and partner companies provided advice and support throughout the program, the OGTC added.
ExxonMobil said it will join the Oil and Gas Climate Initiative (OGCI), a voluntary initiative representing 13 of the world's largest oil and gas producers working collaboratively toward solutions to mitigate the risks of climate change. The CEO-led organization focuses on developing practical solutions in areas including carbon capture and storage, methane emissions reductions and energy and transportation efficiency. As part of the initiative, ExxonMobil will expand its investment in research and development of long-term solutions to reduce greenhouse gas emissions as well as partnerships and multi-stakeholder initiatives that will pursue lower-emission technologies.
Saudi Aramco and Schneider Electric Saudi Arabia have signed a memorandum of understanding (MoU) under Aramco's Digital Transformation Program. The MoU covers a wide area of topics to various sectors, including oil and gas, such as augmented and virtual reality, the industrial Internet of Things, Big Data, advance analytics, and 3D asset virtualization. It will also examine power management systems and integrated manufacturing operations management. The MoU will establish goals for increasing research outcomes in digital solutions and will lead to a strengthening of Schneider Electric's local presence, especially in solution development, manufacturing, and support.
Bernhard Schulte Shipmanagement has launched a new business unit to focus on the oil and gas and offshore energy renewables markets. The dedicated team, comprising of technical and marine superintendents, crew managers and senior management members, will support owners and operators globally by providing integrated third-party ship management services specifically to the offshore market. The services include technical management, crew management, newbuilding supervision, fleet maintenance and repair, lay-up solutions, travel services and software application solutions.
DeepOcean has opened a new offshore services base at Blyth in northeast England.
Saudi Aramco Upstream Technology Co. has signed a memorandum of understanding (MoU) with Russia's Lomonosov Moscow State University (MSU) to promote cooperation in joint research, primarily to explore oil and gas industry innovation with specific focus on upstream technology. Under the MoU, Saudi Aramco and MSU will conduct programs and projects to include developing new advanced materials applied in the oil and gas industry as well as methods and techniques for reservoir and oilfield data acquisition, analysis and computational modeling. The collaboration will also entail both parties organizing bilateral joint laboratories, symposia, workshops and conferences. In addition, a new Saudi Aramco Research Center will also be established at MSU Science Park in Moscow.
Sembcorp Marine Integrated Yard (SMIY) has acquired the interests and titles to all of Norwegian contractor Sevan Marine's intellectual property. The transaction also covers a 95% interest in Sevan subsidiary HiLoad LNG, the transfer of 26 Sevan Marine employees (subject to their acceptance). In addition, SMIY has also acquired the outstanding 5% of HiLoad LNG held by a minority shareholder. SMIY has now established a fully owned subsidiary in Norway, Sevan SSP.
Tiger Offshore Rentals has acquired Rigzone Mechanical Equipment and its manufacturing complex and fleet of offshore cargo carrying units (CCUs) in the UAE. Rigzone provides DNV 2.7-1-certified CCUS, long baskets, frac, storage and mixing tanks, and assorted power and air equipment. The manufacturing facility makes fire-rated offshore A60 buildings and other Zone 1 and 2 hazardous area oilfield items.
HENDERSON has acquired HP Piping Solutions, a provider of high-pressure mud piping, mud gas separators, relief loops, well control manifolds and other drilling-related products.
Motive Offshore Group has joined forces with Rotterdam-based Euro Rope in a £1-million ($762,000) fleet investment to launch a new business, EuroWinch BV. Motive's standard range of winches and product lines, including high capacity winches up to 150 tonnes, HPUs, umbilical deployment equipment, deck and marine cranes, will be based at the EuroWinch quayside facility located in the Port of Rotterdam for deployment across Europe. The investment also includes kit to mobilize and test equipment at the Dutch facility.
The Oil & Gas Innovation Centre (OGIC) is providing support to three new projects investigating use of digitalization to improve efficiency and costs. Three companies are collaborating Robert Gordon University's (RGU) School of Computing Science and Digital Media on digital transformation of the oilfield. DNV GL is developing an interactive program to extract and processing information from images of piping and instrumentation diagrams and other engineering drawings. The aim is to speed up the compilation of data for use in various applications. Phase one of the project was completed with support from The Data Lab, while OGIC is providing the main support for phase two, under which DNV GL and RGU plan to build on the methods and algorithms already developed. ComplyAnts is working on an automated system to manage the compliance process. RGU will employ AI to develop a system to manage the end-to-end compliance process, with a view to deliver a fully functional prototype within 12 months. Finally, software specialist IDS is developing a data-driven tool to predict task durations, associated risk and NPT. This is phase two of the project - phase one, supported by The Data Lab, involved the creation of a natural language processing library that classifies engineering terms within a daily report, and then maps them to allow benchmarking and data analysis. According to OGIC, this should reduce the amount of time engineers spend on working with offset data.
Cimbria Consulting has entered a partnership with Engiso, a Danish engineered solutions firm specializing in the V-MAG multi-purpose Neodyme magnet series and industrial products for extreme environments. The partnership aims to advance market adoption of Engiso's engineered solutions for wind power, telecommunications, maritime, oil and gas, and defense markets in the United States.
The Saudi Arabian Drilling Academy (SADA) has held its first graduation for a group of 132 students representing 34 drilling and services companies. According to Saudi Aramco, SADA was established to respond to the oil and gas industry's rising need for skilled exploration, drilling and workover personnel, and accords with the Saudi Vision 2030 workforce development aims. The academy is funded by 34 private drilling companies, with logistical support from Aramco and the Technical Vocational Training Center in Abqaiq. SADA's 20-month training program starts with onboarding followed by a 14-week field orientation; a 50-week academic period covering different levels of English, math and occupational safety and health concepts; drilling and well site operation fundaments over four weeks; and practical or general and specific experience over the remaining 14 weeks.
China National Offshore Oil Corp. (CNOOC) has become the country's first organization certified to staff to OPITO safety standards. The CNOOC Safety & Technology Services safety training facility achieved the internationally recognized approval this summer, and expects to certify over 1,000 personnel within the first 12 months. The training center and its satellite facilities are based in the city of Tianjin where up to 40,000 CNOOC personnel are located. It secured OPITO approval after fulfilling the criteria stipulated over a nine-month period. The company will be able to train personnel on the safety issues and regimes relevant to offshore installations and equip them with basic emergency response knowledge and skills for travelling offshore by helicopter. The offshore survival approval includes: The Basic Offshore Safety Induction and Emergency Training with Emergency Breathing System (EBS); Helicopter Underwater Emergency Training (HUET) with EBS; and the refresher course, Further Offshore Emergency Training with EBS. CNOOC Safety & Training Services also gained approval to provide Basic H2S Training on hazards and gas, and appropriate emergency response actions should an incident arise.
C-Kore Systems has supplied subsea testing units to Bibby Offshore for use on a fault-finding campaign in the East Irish Sea offshore northwest England. Divers are said to have deployed the units to quickly pinpoint the source of low IR on the field, with reduced testing time (compared to other testing methods). C-Kore's systems monitor the condition of electrical systems on both new installation projects and fault-finding campaigns.
MacArtney will deliver a Moog Focal model 430 low voltage electrical optical swivel later this year to OneSubsea. This will be installed in a swivel stack for an FPSO operating in block SK10 at the Helang gas field offshore Sarawak. The swivel provides a rotating connection for low voltage power, electrical signal and optical cables in a single package. Its shaft is configured with hanging turret side cable pigtails. The model 430 is designed to be located at the top of a swivel stack to allow functionality of a multi-channel fiber optic rotary joint. It is around 2.8 m (9.2 ft) high with a diameter of around 0.7 m (2.3 ft), weighs roughly 1 ton.
VIKING Life-Saving Equipment A/S has acquired Norsafe, a Norwegian liftboat manufacturer.
BCCK Holding Co. has opened a new office in The Woodlands, Texas.
Restrata has joined the International Stability Operations Association as an approved member.