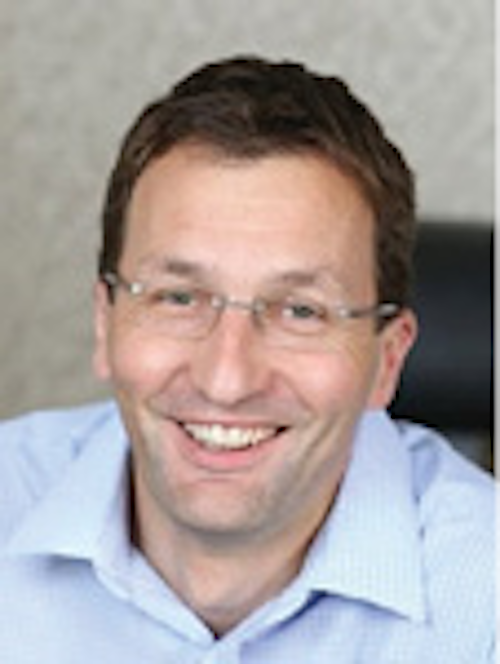 People
LLOG Exploration Co. LLC has promoted Philip LeJeune to president and CEO, Rick Fowler to COO, and Phil Cossich to CFO.
Tullow Oil has appointed Dorothy Thompson as chair of the board of directors. She succeeds Aidan Heavey, who has retired 32 years after founding the company.
The Society of Exploration Geophysicists has elected Richard D. Miller to serve as President-elect.
Oil States International has named Robert L. Potter as chairman on the board of directors.
Neptune Energy Group has hired Pete Jones as UK managing director, Bruce Webb as vice president, Operations, and Andrea Guerra as corporate vice president, Reservoir Engineering.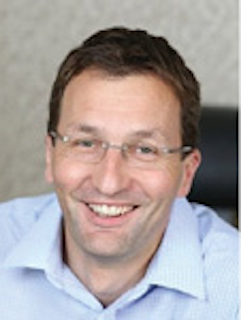 Jones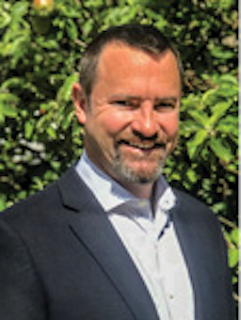 Webb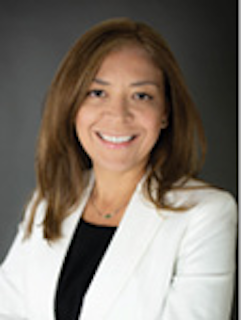 Guerra
Ecopetrol has appointed Jaime Caballero Uribe as CFO.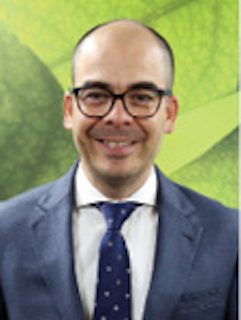 Uribe
CGG has appointed Yuri Baidoukov as CFO.
Fairfield Geotechnologies has named Chuck Davison as chairman of the board.
InterMoor Inc. has appointed Martin Kobiela as president. He succeeds Tom Fulton, who has been named the company's chief technology officer.
Amanda Eversole has joined the American Petroleum Institute (API) as COO.
Project Development International Ltd. has appointed Michael O'Sullivan as CEO and board member.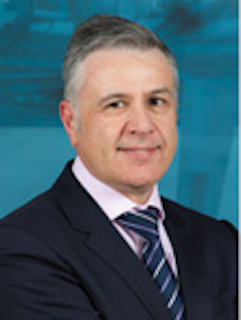 O'Sullivan
William Weidner has joined Upstream Exploration LLC as senior staff engineer.
María Fernanda Suárez has resigned as the Ecopetrol vice president for strategy and finance.
Bourbon has appointed Thierry Hochoa as CFO.
Helge Lund and Pamela Daley have joined the board of BP plc as non-executive directors.
W&T Offshore Inc. has promoted William Williford to vice president and general manager of Gulf of Mexico. J. Daniel Gibbons has retired from W&T as senior vice president and CFO. The company has appointed Janet Yang as acting CFO.
Bureau Veritas has appointed Lars Kverneland as oil and gas manager for Norway.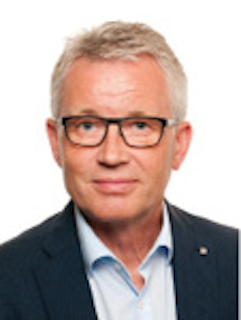 Kverneland
Petrofac has appointed Fady Sleiman as chief digital officer.
Sleiman
Allan D. Keel has resigned as president and CEO of Contango Oil & Gas Co. The company has appointed Wilkie S. Colyer, Jr. as interim president and CEO.
Murphy Oil Corp. has appointed Michael K. McFadyen as executive vice president, offshore.
Anadarko Petroleum Corp. has named Amanda M. McMillian executive vice president and general counsel.
McMillian
Sonardyne International Ltd. has hired Stephen Auld as global business manager for subsea asset monitoring.
Ross McHardy has joined EnerMech as European regional director.
Zenith Energy has appointed Simon Lucas as well engineering manager.
Bart Heijermans has joined the Royal Boskalis Westminster N.V. board of management.
Repsol has appointed Antonio Lorenzo Sierra as CFO, Luis Cabra Dueñas as executive managing director of Technology Development, Resources and Sustainability, and Tomás García Blanco as E&P executive managing director.
Citec Norway AS has named Espen Berg as managing director.
Paradigm Group has appointed Julian Manning as CEO.
Proserv has appointed Ewen MacLean as vice president strategic planning and marketing.
Trelleborg has hired Erick Rocha as business development manager for Brazil.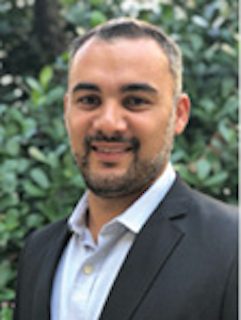 Rocha
Lewis Brown has joined Marine Technical Limits as a naval architect.
John Whitham has joined Seacroft Marine Consultants Ltd. as dynamic positioning and marine engineering manager.
Wood has appointed Paula Murphy as chief marketing and communications officer.
Brian Gaudin and John Simonson have joined ClearWELL Oilfield Solutions as director, business development and business development manager, respectively. In addition, the company has appointed William Baker Grant as director, applications engineering.
Add Energy has appointed Damon Bowler as vice president of its Asset and Integrity Management division.
Hydratron has promoted Findlay Beveridge to managing director.
Scott Boorse has joined the Petroleum Equipment Institute as director of technical programs and industry affairs.
Brian Robbins has joined InterAct as a senior well engineer.
Oxford Flow has appointed Howard Williams as Group business development director, David Smith as business development director for North America, and Jawaad Aziz will oversee business development for EMEA.
Company News
A.P. Moller - Maersk believes listing Maersk Drilling as a standalone company presents the best way forward for the company, allowing it to continue as globally operating offshore drilling company with long-term development prospects. The process is under way for the listing in 2019, with debt financing of $1.5 billion secured from a consortium of international banks to ensure a strong capital structure after the listing.
Satellite communications provider ITC Global has signed a three-year contract extension with Shelf Drilling, providing continued service and expanded crew welfare capabilities for the Dubai-based contractor's fleet of 39 jackup drilling rigs in 11 countries. ITC Global customized its communications system to support Shelf Drilling's corporate and crew communications through a Time-Division Multiple Access private network solution. As an addition to the existing service agreement, crew welfare applications are currently being incorporated at two sites via ITC's Crew LIVE solution, with the aim of expanding these deployments to additional sites in the future. Crew LIVE provides dedicated crew internet and Video-On-Demand capabilities to remote site staff and crew. In addition, Shelf Drilling has the option to install connectivity services to onboard clients at its sites.
Wärtsilä is constructing a Smart Technology Hub, a new center of research, product development, and production in Vaskiluoto, Vaasa, Finland. From 2020, all the company's functions and personnel in central Vaasa will transfer to the new hub, as will the logistics and maintenance workshop operations from Runsor. Wärtsilä plans to invest EUR83 million ($95.7 million) in modern testing and production technology for the new center, with the total cost of developing the facility estimated at EUR200 million ($230.6 million). The company says the facility will allow it to perform more efficient testing and product development of solutions for the oil and gas and maritime industries, including propulsion/power generation equipment, and new energy systems.
Corrosion Resistant Alloys LP has announced its API 5CRA Monogram License. The monogram provides verification that the company's quality system meets the requirements of API Q1 and that the company is capable of manufacturing products in accordance with API 5CRA/ISO 13680.
Survitec is working with Centrica Storage Ltd. (CSL) to provide inspection and maintenance services for safety equipment at the Rough gas field in the UK southern North Sea. Under the three-year contract, Survitec is supplying lifeboats, liferafts, fire-fighting equipment, abandonment suits and lifejackets. CSL is also the first company to adopt Survitec's new GEN2 tri-approved, aviation, marine and constant wear suit, designed specifically to provide protection for offshore personnel. This is said to surpass the requirements of the latest European aviation and mariner standards, and features inherently flame-retardant material, reinforced protection on the knee, seat and elbow areas, and strong in-water performance and survivability, Survitec claims.
Texo Group has acquired Aberdeen-based Orca Subsea and will incorporate it into a new company, Texo Marine. This will provide a variety of support, technology and engineering services tailored to diving and ROV applications. Parent company Texo Group will make capital investment available to add new and more advanced equipment in order to further develop services. The business will be based at Texo Group headquarters at Westhill in Aberdeen, with an additional strategic operational base, embedded within Texo Fabrication's new vessel mob/de-mob facility, at the Port of Blyth in northeast England.
Orbital Gas Systems has won an exclusive contract to provide routine maintenance, repair and calibration for a major UK natural gas transmission company. The two-year contract is valued at about £1,150,000 ($1,500,000) and includes a one-year extension option.
RDS, part of the KCA Deutag business, has entered a strategic alliance with Kavin Engineering and Services Private Ltd. The two companies plan to combine their strengths and skills to jointly pursue design and engineering projects across the upstream and midstream oil and gas industry. The two companies will provide services from their operations across five continents, with a focus on innovative and cost-effective solutions for clients. They also aim to be able to jointly execute offshore and onshore projects from the seabed up, across the full project lifecycle.
Sparrows Group has received commercial registration, allowing it to operate in Saudi Arabia. The newly established entity, Sparrows Saudi Arabia LLC, can now deliver services related to the extraction of oil and natural gas and associated support activities. A locally established company with the relevant commercial registration is mandatory to participate in the In Kingdom Total Value Add (IKTVA) program, sponsored by Saudi Aramco and which supports Saudi Arabia's Vision 2030.
Three60 Energy has acquired Ridge AS.
Subsea equipment/services provider Unique Group has formed a joint venture in Port Harcourt, Nigeria, with local company Charkin Maritime & Offshore Safety. Charkin provides training company for the offshore oil and gas and maritime industries. The joint venture, Unique Charkin System, will offer comprehensive support to Nigeria's oil and gas market and will extend its services elsewhere in Sub-Saharan Africa.
Deep Casing Tools has partnered with Canadian distributor, ProTorque Connection Technologies Ltd.
Rawwater has opened an office in Houston.
Gibdock has achieved ISO 45001:2018 certification.
Unique Group has expanded its service for the African offshore market to include diving and industrial gas supply. The extension of capabilities at the company's base in Cape Town covers the company's full range of diving, welding, industrial, laboratory, test and calibration gases, chemical tanks and gas storage equipment. As part of an integrated package offer, the company will provide diving and life support clients across the region supply diving gas, specialty gas and gas storage equipment on a sale and rental basis, in addition to its existing range of specialized solutions and services.
Ampelmann has won four new North Sea contracts this year and gained two extended scopes of work in the basin. The company will deploy six E-type gangway systems for planned shutdown campaigns and ongoing fabric maintenance support programs for various major operators. The E-type, which uses motion compensation technology, is Ampelmann's largest system and is said to be well suited to harsh North Sea conditions. It is designed to compensate high sea states up to 4.5 m (14.8 ft). It can transfer a full shift of up to 40 personnel in 15-20 minutes and is said to provide safe and easy access to FPSOs and fixed structures of all sizes to perform essential repairs and maintenance. One of the new contracts includes a three-year extension to support maintenance operations in the southern North Sea, with year-round operations. Another, for a short shutdown campaign for production improvement measures, has already been completed. The company is supporting all six projects from its base in Aberdeen.
Pacific Ocean Engineering & Trading (POET) has contracted PG Flow Solutions to supply pump equipment to two 80-m (262-ft) long, newbuild multi-purpose platform support vessels (MPSVs). PG Flow will deliver various items for the vessels' oil recovery systems, including a liquid pump, ORO pump, liquid mud agitator, methanol cargo pump, and a hydraulic power pack. All equipment should reach POET's Chinese shipyards in December 2018 and January 2019, with both MPSVs due to be ready for operation next year.
Churchill Drilling Tools has issued details of a recently completed wellbore clean-up operation on an exploration well in the North Sea, using its DAV MX CircSub system. The tool was employed for hole cleaning and BOP jetting, but first needed to be sufficiently resilient to withstand 113 bbl of 1.6SG cement slurry so that the operator could spot a temporary cement plug. Once spotting was complete, Churchill deployed one of its "smart darts" to activate the DAV MX, allowing the operator to hole clean at 3,500 l/m. The client then completed five jet passes of the BOP removing debris which could impact its performance. According to the operator, this approach allowed it to eliminate an extra trip in hole that would have been necessary using a dedicated clean-out assembly and provided rig time savings of more than six hours.
Amarinth has won two orders totaling $750,000 for API 610 OH2 pumps with Plan 53B support systems for Eni's Coral South development offshore Mozambique. The project is in Area 4 of the Rovuma basin. Coral, which contains around 450 bcm (16 tcf) of gas, will be developed initially via the world's first ultra-deepwater FLNG vessel. Amarinth's Malaysia office secured both orders. The first, required on a 28-week delivery, was for an API 610 OH2 pump with Plan 53B seal support system for installation on a de-sanding package. The second, again with a 28-week deadline, was a larger order for eight API 610 OH2 pumps with Plan 53B support systems. One special requirement was for a 600-lb flange rating on the discharge and suction nozzles, twice the normal API 610 loading. Amarinth performed design and stress analysis using finite element analysis tools to prove and guarantee the high ratings. The pumps will operate in hazardous areas and needed to be fully IEC/EX compliant on all electrical items.
JDR Cable Systems has introduced a global intervention, workover and control systems (IWOCS) rental service. This is designed to help offshore oil and gas operators increase production from subsea wells without additional capex investments by providing a temporary connection. The systems can also be used for intervention, completions, and P&A operations. JDR will offer a variety of configurations for offshore rigs or vessels from its global service centers, including single wire deployment and self-supporting IWOCS.