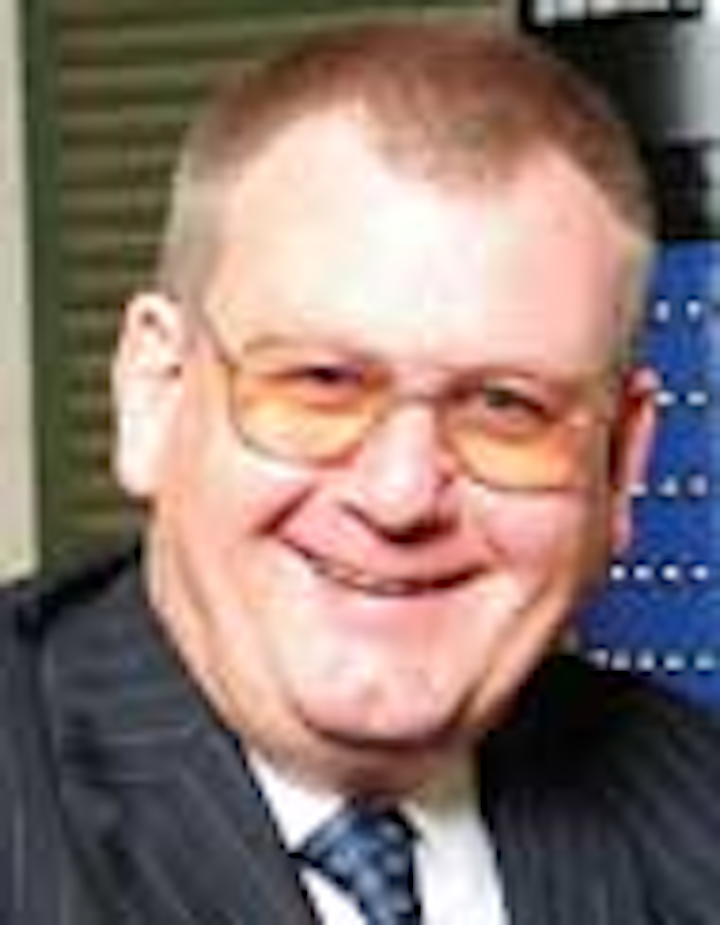 Chad Deaton will retire as chairman of Baker Hughes Inc. on April 25, 2013, at the company's annual meeting. MartinCraighead will become chairman in addition to his current role as president and CEO.
Marathon Oil Corp. has appointedMichael J. Stover as vice president, operations services.
Calidus Engineering Ltd. has appointedBrian Green as managing director.
Green
BP has namedBob Fryar executive vice president for safety and operational risk.
IHC Asia Pacific has appointedFrancis Tang as product director for the Product Market Combination team, which is responsible for global sales and marketing of service and support vessels.
Phil Kirk has joined the board of directors of Oil & Gas UK.
Unitech has appointedMartin Vahl as CEO.
Newfield Exploration has appointedRichard K. Stoneburner to its board of directors.
W. Kirk Brassfield has resigned as senior vice president and CFO of Parker Drilling.
Philippe Varin has stepped down after almost seven years as a non-executive director of BG Group.
Sophie Zurquiyah has joined CGG as senior executive vice president of the geology, geophysics, and reservoir division.
Stork Technical Services has appointedSteven Law as HSSEQ director - UK and Africa.
ROVOP has appointedMoray Melhuish as commercial director and Mike Duffus as project manager.
Glacier Energy Services has appointedMark Derry as managing director of the offshore division, and George Leggate as managing director of the engineering division.
UTEC has appointedSimon Hird as general manager of its Australian entity UTEC Survey Australia Pty Ltd.
Hird
Tony Duncan has joined McDermott International as vice president and general manager, subsea.
Wentworth has appointedGerold Fong as vice president exploration. He will lead the company's geology and geophysics reviews, analyses, and interpretations.
Tony Antoniou has joined Mentor Australia as director project management services, and Mark Wood has joined as a senior resource consultant.
Specialist Services Group has appointedDerrick Reith as managing director of its UK business Labtech Services Ltd. in Aberdeen.
BP has appointedMichael Townshend as senior vice president - Russia BP Group.
Hyperdynamics Corp. has electedIan Norbury to its board of directors.
Paul Clasper & Associates Ltd. has namedRichard Edwards technical director.
Edwards
The Underwater Centre has appointedJames Ridgeway as training operations manager at the Fort William facility.
Jamie Oag has been appointed CEO of Aberdeen-based SPEX Group, the group behind the development of Shell's latest drilling tools for well closure and severance.
UniversalPegasus International has namedWellington Banks manager of GeoPlane Services, and has promoted Max Hengst to vice president of commercial and marketing.
Banks
David Grenier has joined Spectraseis as sales director in Houston, and Richard Marcinew has joined as an engineering adviser based in the company's Calgary office.
Jee Ltd. has appointedMike Hawkins as technical director and head of the London office, and Graham Wilson as team leader and lead engineer.
TWMA has appointedLeif Ove Svensen as Scandinavia region manager.
Environmental Drilling Solutions has appointedRichard A. Pattarozzi to its board of directors.
COSCO Corp. has appointedOuyang Chaomei as alternate director of Wang Yu Hang and a member of the Enterprise Risk Management Committee. He replaces Liu De Tian.
William T. Heller IV and Harry R. Beaudry have joined Mayer Brown firm as partners in its Corporate & Securities practice in Houston.
Heller IV
Beaudry
Dan Dorran has been named vice president seismic in order to develop Atlas Copco Rental business in the seismic applications market.
Saipem has appointedGiuseppe Caselli as COO of the engineering and construction business unit.
CSL has appointedSean Girvan as managing director.
HB Rentals has promotedGlenn Aguilar to senior vice president of global operations, and Norman Porter to director - Eastern Hemisphere.
Aguilar
UTEC has appointedJamie Laing as general manager in Aberdeen, Scotland, and Andrew Stenson as general manager in Naples, Italy.
Dave Bodecott has resigned as a board of director of Rockhopper Exploration.
Aquatic Engineering & Construction Ltd. has appointedMartyn Conroy as business development manager, Europe, Middle East, and Africa.
The International Marine Contractors Association has appointedMassimo Fontolan as president and chairman of the association's Overall Management Committee.
Erik Sarmento Staubo has joined Star Information Systems as head of oil and gas.
Company News
Helix Energy Solutions Group has completed the sale of Energy Resource Technology GOM, the company's oil and gas subsidiary, to Talos Production LLC. Proceeds from the transaction were about $620 million in cash, as well as overriding royalty interests in ERT's successful Wang discovery and certain exploration prospects.
Cameron has announced an agreement with China National Petroleum Corp. (CNPC) to establish a joint venture for the manufacture of pipeline ball valves. Under the agreement, Cameron will license its technology to the joint venture and establish a full-scale manufacturing operation in Tianjin, China, with CNPC Bohai Equipment Manufacturing Co. Ltd.
Wilhelmsen Technical Solutions has established a new office in Houston.
CNR International, Expro, and FMC Technologies have joined ITF, the technology facilitator for the global oil and gas industry.
ABB has agreed to acquire APS Technology Group, a San Diego, California-based company that develops and markets solutions for the port industry. The acquisition will expand ABB's crane system portfolio to the container terminal market. APS will join ABB's Process Automation division.
Forum Energy Technologies Inc. has rebranded its DPS Offshore product line as Forum Subsea Rentals.
Benthic Singapore has received OHSAS 18001 and ISO 9001:2008 certifications.
---
Topsides, Platforms & Hulls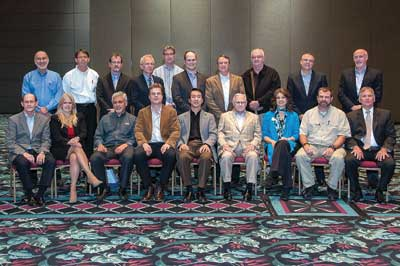 Back row standing: Ken Caldwell, Foster Wheeler Upstream; David Brubaker, Shell Upstream Americas; William Taggart, Murphy E&P; Russell McCulley, Offshore; Tad Mulder, Cameron; Jonathan Brewer, Stress Engineering Services; Randy Bush, Woodside Energy USA Inc; James Britch, Hess Corp.; James Voskamp, WorleyParsons; Mike McEvilly, Hess Corp. Front row sitting: Stafford Menard, Williams Midstream; Wendy Buskop, The Buskop Law Group; Jose Vazquez, Bennett & Associates; Maarten van Strien, Eni Petroleum; Advisory Board Chairman George Gu, ConocoPhillips; Riley Goldsmith, Goldsmith Engineering; Conference Manager Gail Killough, PennWell; Alec Johnson, Petrobras America Inc; Chris Sherertz, KBR Inc. Not pictured: James Deaver, BHP Billiton; Rendard Falcon, Chevron; Murray Burns, Technip; Bruce LeGros, McDermott; and Eric Wensel, Mustang Engineering.
In its third year, Topsides, Platforms & Hulls attracted more than 1,500 attendees and 109 exhibitors. Held Feb. 5-7 in Galveston, Texas, the advisory board helped put together a strong program of operator presentations with two tracks - one for Topsides and one for Platforms and Hulls. Advisory board chairman George Gu presented Leong Wong of Chevron with the best presentation award, and Andre Barrios of Shell with the best presenter award. This annual event will return to Galveston, Feb. 4-6, 2014.
(Right) Advisory board chairman George Gu presented Leong Wong of Chevron with the best presentation award, and (far right) Andre Barrios of Shell with the best presenter award.
---
Offshore Middle East
Manzoor Roome, Texas A&M University, Qatar, was the winner of the inaugural Shell-sponsored Student Paper Program at the Offshore Middle East Conference & Exhibition, Jan. 21-23, 2013, in Doha, Qatar. Roome's paper addressed the protection of offshore operations from cyber-threats by improved SCADA security.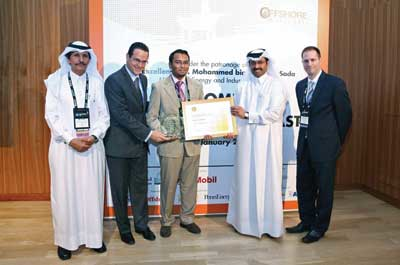 From left to right: Mubarak A. AL-Hajri, Operations Manager - Offshore Fields, Qatar Petroleum; Wael Sawan, Managing Director and Chairman, Qatar Shell Companies; Manzoor Roome; HE Dr. Mohammad bin Saleh AL-Sada, Minister of Energy & Industry and Chairman and Managing Director, Qatar Petroleum; and David Paganie, Conference Director, Offshore Middle East.
---
Correction: In the article "OGX ramping up activity offshore Brazil" that appeared in the January 2013 issue, Offshore reported the Parnaiba basin is off the coast of Maranhão, northern Brazil. The basin is onshore. We regret the error.
More Offshore Issue Articles
Offshore Articles Archives
View Oil and Gas Articles on PennEnergy.com